How to get ad code registration online ? An exporter needs many kinds of permissions in order to export from India. The director-general of foreign trade issues the three import-export codes, business identity numbers, and AD codes, which must be obtained before doing import & export activities.
Overview of the AD Code : AD Code Registration Services for Export
According to the Indian government, beginning an import and export firm requires two registrations, one of which is an AD (Authorised Dealer) Code Registration and the other is an IEC (Import-Export Code).
A 14-digit code called an AD Code is used to pass items through customs. The objective of this AD Code is to guarantee that the foreign currency utilised for transactions in an exporter's current account comes from a legitimate source.The bank where he maintains his current or business accounts provides the AD Code. The Directorate General of Foreign Trade's specified format for AD Code is printed on the bank's letterhead (DGFT). The bank that is authorised to give AD Codes must deal with foreign cash. It is required to register an AD Code at the port where goods are delivered for customs clearance. The shipping bill number, which is necessary for the export of products, cannot be generated without port registration of the AD Code.

An Example of AD code:
For instance, if the exporter wants to send your shipment out of Nhava Sheva Port in Maharashtra, the exporter must register the AD code there.
The shipping bill number cannot be generated through the ICEGATE Portal's Data Interchange (EDI) system without an icegate ad code registration. Customs clearance requires the shipping bill number and receiving government advantages straight into the current account of your company calls for an AD Code.
According to Mr. Sanket Agarwal, every company should sign up with for AD code to smoothly carry their import-export of goods. In India, Dubai, and Hong Kong, more than 10,000 enterprises have profited from his tax filing and company creation services.
AD code registration icegate Updates 2022
The AD Code underwent latest additions on June 14, 2022, according to the Directorate General of Systems and Data Management. The New Changes Include the Following:
Instead of registering at every port, an AD Code with a linked bank account is now only needed to register in the system at one port. After that, the AD Code is made available at all customs locations. Likewise, ICEGATE online registration is required. For the customs clearance of products being exported or imported in the past, an AD Code was needed for each port independently.
Any port can use the same AD Code once it has been registered against an import-export code there. Additionally, no additional registration is necessary for filing documents at other ports.
Any modification to an AD Code account's specific details must be made at the port of registration designated by the Import Export Code (IEC) when submitting the registration application.
A single Import-Export Code may be registered against several AD Codes and related accounts (IEC). At any of the ports, all multiple AD Codes must register in the system. Different AD Codes may have several ports for registration.
The customs port where the most recent shipping bill with a particular AD Code was lodged is regarded as a port of registration for that AD Code in the system for any existing AD Codes and related accounts registered for an IEC.
On the ICEGATE, you may find out the specifics of the port of registration for every registered AD Code against an IEC.

AD Code in Exports: Its Importance
For customs clearance, an ad code for export that has been registered is necessary. Lacking one will prevent you from generating your shipping bill number, which is necessary for customs clearance. Without a registered AD Code, the EDI system of the IceGate gateway will not permit the preparation of the shipping bill.
An AD Code Registration with customs allows you to receive government benefits instantly credited into your current account if you are eligible for them. Therefore, after receiving your import export code, you should register for the AD Code at your customs port(s).For the following reasons, an AD Code is absolutely necessary to the export procedure:
One of the three necessary documents needed for export customs clearance is a shipping bill. Additionally, you cannot create a shipping bill on Icegate, the electronic data interchange platform used by Indian Customs, without registering an AD Code.
Any government benefits you receive—duty exemptions and rebates, GST (Goods and Services Tax) refunds, etc.—will be credited immediately to your current account if you register for an AD Code with customs.
Advantages of AD Code
The following are a few advantages of getting an AD Code:
It helps in business expansion and opens us access to a larger global market. It enables the company to expand quickly.
An AD Code can only be acquired once. It implies that there is no need to file any returns.
The AD Code is valid as long as its holder's business is in operation. Hence, there is no requirement to renew it.
Businesses receive a variety of benefits from the Directorate General of Foreign Trade, Export Promotion Council, Customs, and numerous other Government Departments for their imports and exports in accordance with the AD Code.
One of the important documents needed for export customs clearance is this one. The Indian Customs Electronic Data Exchange Platform, ICEGATE, cannot accept a shipping bill without it.
Credit can be directly sent to the trader's current account using AD Code.
If a person has an AD Code registered custom, any government benefits he wants to use will be automatically deposited to his current account.
Documentation Needed to Get an AD Code
The following are the documents required for ad code registration :
Original bank letter of authorization for an AD code.
A letter from the exporter on company letterhead asking for or approving the registration of the AD Code.
Request for ad code registration icegate in a letter on the letterhead of a customs broker.
A certificate of GST registration.
ITR returns of recent.
copies of the bank announcement
License for the import-export code.
Company PAN Card.
Certificate from the Export House.
Manufacturer's License.
Identity documents for the owner or partner, such as a passport, voter ID card, PAN card, or Aadhar card.
How to sign up for an AD code in India online
Once you have all the necessary paperwork, you can register your AD code for ICEGATE online.
Step 1: At first visit the ICEGATE portal and log in.
Step 2: Access the management panel for your bank accounts.
Step 3: Under that panel, choose the Authorized Dealer or AD code radio button.
Step 4: Upload documents from the e-Sanchit to the portal and complete all required fields.
Step 5: The portal will create numbers for both the image and document references.
Step 6: On the Authorized Dealer Code Registration Dashboard, tap on Add a New Account.
Step 7: Input the required bank information, port information, and image reference number.
Step 8: If all information is correct, an OTP is delivered to the registered email address and mobile number.The registration is finished after verification. Now it would go through customs and be either accepted or rejected.
Step 9: On the Authorized Dealer Code Registration dashboard, click the status icon to view the request's status.
You can access the registered AD code and Bank details on the same dashboard if the request is authorised.
AD Code Application Format
To register the AD code online, the first person would need to obtain the similar from the bank.
To achieve this, you must inform the bank in writing that your company has a direct connection to the AD code. The letter should be formatted as follows:
To
The Manager,
(Bank name)
(Bank Branch)
(Address and Contact)
Sir/Madam,
Subject: Request for Authorized Dealer Code
I would like to request an Authorized Dealer (AD code) code since I am now exporting a consignment abroad. My account number is at (bank branch) branch of your esteemed establishment (estimated time frame), and I need the AD code to be registered with the port (port name) I will be sending my consignment through.
Please issue the AD code letter addressed to the commissioner of customs at the port (port name) and in the given format (enclosed format) at your earliest convenience.
My IEC number is (Enclose IEC number)
I would be grateful if this request is treated urgently.
Thank you
Yours sincerely
(Your name/Signatory)
As soon as your application has been processed, you will receive the AD code that your bank has assigned under Annexure-A.
You can proceed to the next stage of the procedure after getting this, which is the online registration of the AD Code.
Can an existing AD Code be changed?
You certainly can. The Icegate facility lets you edit current AD Codes in addition to introducing new ones. (If you switch banks, for instance, you might need to modify your AD Code.) A request for modification must be backed by:
A letter from the exporter outlining the reasons you need to modify or revoke a previously registered AD Code.
The email address of the relevant bank branch for validation.
All additional paperwork needed when registering an AD Code.
Modifying an AD Code on Icegate involves:
Choose the appropriate location on the Authorised Dealer Code Registration dashboard, then tap on Modify Account.
Select the bank name from the drop-down list on the Modify Account screen that appears, then input the correct Icegate ID, IRN, and AD Code before clicking Save Changes.
Your email address or mobile number receives a 6-digit OTP if the inputs are accurate. The modification request has been submitted following OTP verification. On the dashboard, you may see the status of your request.
How can Caonweb help with the registration of AD codes?
Our top-notch professional staff in India provides a hassle-free and error-free ad code registration on icegate. Our experts have been registering more than 1000 Icegate ad codes every day for years while staying up to date on any new registration requirements from DGFT. As a result, we provide you the best registration of an IceGate ad code that is DGFT-compliant.Our diverse teams of experts include company secretaries, lawyers, and chartered accountants. Over the years, we've dealt with a variety of financial services in India, such as export-import, corporate compliance, taxation, and accounting issues. Additionally, our service is reasonably priced.
Must know AD Code registration fess. The application price for registering an AD Code is Rs. 3,000. (It is a one time fee which has to be borne by the exporter).
You now have the opportunity to get your import-export business from the ground up, taking into account all statutory requirements. Our team is always available to help you with the paperwork needed for adding an ad code to the process. We give the best CA Near me services. To get more updates like this on DHL AD CODE REQUIREMENT, stay tune with Caonweb.
FAQ-
Q. How do I get AD code?
Online registration for an AD Code is available. You can log in to ICEGATE to request the registration or modification of your AD code online.Upon receiving an AD Code from the bank, you must do ad code registration in customs online. You must visit the CHA and submit the necessary paperwork to do this.
Q. How do I register my Icegate AD code?
It is easy to register; simply log in to the ICEGATE website at www.icegate.gov.in, tap the registration link on the home page, or select the services register link, and fill out the registration form with the necessary information.
Q. Can I apply for AD code online?
Every port's AD code registration can be done online through the ICEGATE site. The port where you plan to import goods must have your AD code registered.
Q. Is AD code registration required for import?
IEC registration and AD code registration are two examples. In India, you cannot begin an import-export firm without these two registrations. For your goods to be cleared through customs, the AD Code is necessary. A 14-digit code called an AD(Authorized Dealer) Code is given out for Import of goods.
Q. An AD Code must be obtained by whom?
Since the AD Code is necessary for customs clearance, it is a requirement for all exporters and importers of products in India.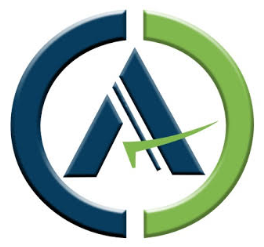 The CAONWEB Team comprises qualified chartered accountants and experienced investment experts who are passionate enough about finances to bring you the best advice and tips on everything related to your hard-earned money.