The advantage of APEDA Registration-
APEDA registration is mandatory for the export of scheduled products.
Exporters can avail the various financial assistance schemes of APEDA if they obtain APEDA Registration.
APEDA Registration helps the exporters in brand publicity through advertisement, packaging development, database up-gradation, and surveys, etc
APEDA provides guidelines to exporters which are registered under APEDA about the various products and countries for export
Members who are registered under APEDA can participate in training programmes organized by APEDA for various scheduled products and they can improve their business.
APEDA Registration – Process, Documents Required, Advantages
Every person will get exported from one month to the expiration of one month from the date on which he undertakes such export or before expiration of three months since the date of coming during force of this section, whichever later, Provided that the Authority may, for sufficient reason, extend the period-limit in order to registration of such time as it thinks fit.
Registration one time made shall sustain to be in force until it is rejected by the Authority. The Agricultural and Processed Food Products Export Development Authority (APEDA) was established by the Government of India under the Agricultural and Processed Food production Export Development Authority Act passed by the Parliament in December 1985.
The Act (2 of 1986) came at the effect from 13th February 1986 by a notification issued at the Gazette of India: Extraordinary: Part-II [Sec. 3(ii): 13.2.1986). The Authority replaced the Processed Food Export Promotion Council (PFEPC). Under APEDA only License is required. There are no return filing requirements under APEDA.
1. What is APEDA
The Agricultural and Processed Food Products Export Development Authority (APEDA) is an export promotion organization under Ministry of Commerce & Industries, Government of India. It is mandated with the responsibility of promotion and development of the export of its scheduled products.
2. What is the time is taken to get APEDA License?
After submitting all the requisite documents it will get allotted by APEDA in 10-15 days
3. Who are merchant exporters?
The Exporters who do not have their Manufacturing/Processing /Growing convenience and source the product from others and exports
4. Who are the manufacturer exporters?
Manufacturer exporters are those exporters who manufacturing the product at their processing unit and then export
5. Are any monthly returns required to be filed under APEDA?
It is only a license permitting the export of goods. Therefore, no return is required to be filed under APEDA License
6. What is the procedure for registration with APEDA?
You just need to access out to caservicesonline Visit www.caservicesonline.com
7. Those entrepreneurs who are based at far-flung areas from APEDA headquarters how can they contact APEDA?
APEDA has 5 regional offices at Mumbai, Bangalore, Hyderabad, Kolkata, and Guwahati. In addition from this APEDA has also its virtual offices in other states where her regional offices are not there. A list of all the regional and virtual offices is available under icon APEDA Functionaries on Corporate Information section at APEDA website. A list of APEDA officers with their work profile & contacts is also provided under the icon APEDA Functionaries
8. What is the financial assistance scheme of APEDA?
APEDA provides financial assistance to its registered member exporters under the following schemes:
Scheme for Market Development
Scheme for Infrastructure Development
Scheme for Quality Development
Scheme for Research and Development
Scheme for Transport Assistance
The details of the Financial Assistance Schemes along with a checklist for availing financial assistance may be accessed from APEDA website under icon Financial Assistance Schemes in section Trade Information.
why apeda registration is required-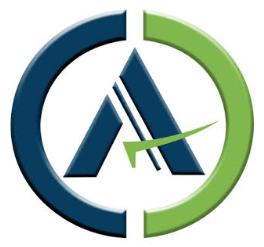 Chartered Accountant by profession, CA Sanket Agarwal has an experience of above11 years in Cross Border compliance , Import Export , International Taxation & is a passionate content creator.