India is a top exporter of agricultural products. The government of India established APEDA with the objective of promoting agricultural products of India. As APEDA has the responsibility of export and promotion of scheduled products, Exporters of such scheduled products have to mandatorily register under APEDA. In many state which is active in agro products, APEDA has its regional offices there. There are also virtual offices for various states. Head office of APEDA is situated in New Delhi. To apply for APEDA registration India, all you need to do is submit some documents to our website APEDA Registration Online after which our team of experts will apply for your APEDA registration certificate.
Apeda registration India can be done online through caonweb.com. Our team of experts can guide you on a set of documents required and get you the APEDA registration India. All you need to do is go to the portal of caonweb.com and select APEDA registration India (in the service category) and submit your email id and contact number to us. Our team will call you back and do the needful. The cost for APEDA registration in India starts from 11,000 (including all taxes), the complete process of registration and obtaining the certificate will take seven working days. Any person who wants to export those scheduled products which have been specified by APEDA, they can export the unless they have APEDA REGISTRATION INDIA, Therefore exporting these scheduled products makes it mandatory for exporters of scheduled products to have APEDA registration India. Obtaining one is quick and easy with help of the team of experts in applying for Apeda registration in India.
Apeda registration consultants will make the whole process of obtaining your APEDA Registration very easy. CAONWEB is Apeda registration consultants for registration related to any state, all over India. Apeda registration consultants will guide you whether or not you need to have the APEDA registration India and if you fall into that category then you will be explained in a simple manner on the steps required. Apeda registration consultants can be contacted online. All you need to do it reach out to us on the number given at the site or you could submit details of your contact number and email id. Apeda registration consultants will reach out to you quickly.
Summary: For exporters of scheduled products, Registering under APEDA is mandatory, the objective is to promote the specified agri products from India.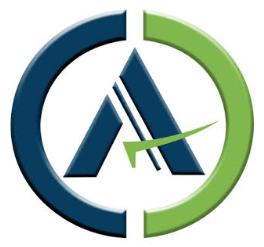 Chartered Accountant by profession, CA Sanket Agarwal has an experience of above11 years in Cross Border compliance , Import Export , International Taxation & is a passionate content creator.