Proprietorship Firm Registration
Partnership Firm Registration
Limited Liability Partnership Registration
One Person Company Registration
Private limited company Registration
Lets understand the basics and important factors on all above kind of Business registration:
PROPRIETORSHIP FIRM REGISTRATION IN DELHI
Proprietorship firm registration is the simplest form of Business registration where the responsibility is only on one person for running the business. Proprietorship firms are very cost effective and require less compliances. The documents required for this are identity and the address proof of the owner. It can be done either by getting MSME registration or GST Registration within 3-5 working days.

PARTNERSHIP FIRM REGISTRATION IN DELHI
Partnership firm registration is a specific kind of relationship formed by an agreement between two or more individuals in which each partner has to invest to carry on a business. It is the most preferable structure because there is not much compliance or high cost involved. Documents required for partnership registration are photographs, identity and address proof of the partners. They are governed by the Indian Partnership Act, 1932 and it takes around 10-12 working days to register a partnership.
LIMITED LIABILITY PARTNERSHIP REGISTRATION IN DELHI
LLPs are governed by the Limited Liability Partnership Act, 2008, to form an LLP at least two individuals are required who shall be the designated partners. In Limited Liability Partnership, the liability of each partner is limited to an agreed amount mention in the formation documentation whereas in partnership firm partners are liable for an unlimited amount of liability. Limited Liability Partnership requires less funding and compliances as compared to a private limited company.
Related Blog: INCORPORATING A COMPANY IN INDIA
Documents required for LLP registration are:
Photograph, identity and address proof of all the partners
Address proof of the proposed registered office.
The whole process of Limited Liability Partnership registration takes around 25-30 working days. The compliances once limited liability registration is completed are filing of Annual Return of LLP in Form 11 and filing financial statements in Form 8.
ONE PERSON COMPANY REGISTRATION IN DELHI
One Person Company is a new concept in India if you want to start up your own business with no intervention of any third party then it's the best way of company registration, the first and the foremost thing to understand before registration of one person company is that only a natural person who is an Indian citizen and resident in India can form OPC or can become a nominee.
To form an OPC the detail such as company name, objective of business activity, identity and address proof of the Director and the nominee, address proof of the registered office of the OPC are required.
After the incorporation of OPC, it has to comply with Commencement of business, Auditor appointment, Filing of annual return and financial statement with the ROC before the due date.
PRIVATE LIMITED COMPANY REGISTRATION IN DELHI
Private Limited company registration is the most common structure of company registration. A Private Limited Company enjoys the separate entity status and requires minimum two shareholders/ directors to incorporate a Company in India. The Private limited Company is registered with the Ministry of Corporate Affairs and is governed by the provisions of Companies Act, 2013.
Related Blog : ALL ABOUT COMPANY REGISTRATION IN INDIA
The first and the most important step of private limited company registration is to decide a name and get the same from the authority. You can reserved the name before incorporation by filing Reserve Unique Name (RUN) Form. Once the name is approved the rest all formalities are to be filed within 20 days.
Documents Required-
1) ID Proof ( PAN Card)
2) Address Proof 1( Aadhaar/Voter ID/Passport/Driving License)
3) Address Proof 2( Electricity Bill/Telephone Bill/Bank Statement)
4) Photograph
5) Electricity Bill and Rent Agreement of premises
The whole incorporation process takes around 15-20 working days.
Related Blog: Msme/SSI Registration
FAQ
QUESTION: CAN A NRI/FOREIGN NATIONAL BE A DIRECTOR IN PRIVATE LIMITED COMPANY?
Answer: Yes, an NRI or Foreign National can also be a shareholder or director in a private limited company of India.
QUESTION: WHAT IS THE CERTIFICATE OF INCORPORATION?
Answer: The certificate of incorporation is the document issued to confirm that MCA has incorporated your company. It contains the Date of Incorporation, Name of the company, Corporate Identification Number (CIN), PAN number and the TAN number allotted to the Company.
QUESTION: CAN MINOR BECOME A MEMBER?
Answer: No, only an individual above the age of 18 years can become a member.
POPULAR ARTICLES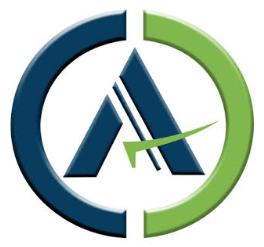 Chartered Accountant by profession, CA Sanket Agarwal has an experience of above11 years in Cross Border compliance , Import Export , International Taxation & is a passionate content creator.