Every person exporting any one or more of the Scheduled products shall, before the expiration of one month from the date on which he undertakes such export or before the expiration of three months from the date of coming into force of this section, whichever is later, apply to Authority to be registered as an exporter of the Scheduled product or Scheduled products, Provided that the Authority may, for sufficient reason, extend the time limit for registration by such period as it thinks fit. Registration once made shall continue to be in force until it is canceled by the Authority.
The Agricultural and Processed Food Products Export Development Authority (APEDA) was established by the Government of India under the Agricultural and Processed Food Products Export Development Authority Act passed by the Parliament in December 1985. The Act (2 of 1986) came into effect on 13th February 1986 by a notification issued in the Gazette of India: Extraordinary: Part-II [Sec. 3(ii): 13.2.1986). The Authority replaced the Processed Food Export Promotion Council (PPC). Under APEDA only License is required. There are no return filing requirements under APEDA.
Products Monitored
APEDA is mandated with the responsibility of export promotion and development of the following scheduled products:
Fruits, Vegetables and their Products
Meat and Meat Products
Poultry and Poultry Products
Dairy Products
Confectionery, Biscuits and Bakery Products
Honey, Jaggery and Sugar Products
Cocoa and its products, chocolates of all kinds
Alcoholic and Non-Alcoholic Beverages
Cereal and Cereal Products
Groundnuts, Peanuts, and Walnuts
Groundnuts, Peanuts, and Walnuts
Guar Gum
Floriculture and Floriculture Products
Herbal and Medicinal Plants
In addition to this, APEDA has been entrusted with the responsibility to monitor import of sugar.
Following documents are required for registration:-
Application form duly filled, sealed and signed by the authorized signatory
Self-certified copy of Import-Export code issued by D.G.F.T. Bank Statement (for latest 2 months) and a canceled cheque
List of Directors/Partners/Proprietor on company's letterhead in triplicate
Pvt. Ltd./Public Ltd. Co.' s/societies should forward a copy of their Memorandum and Article of Association and Partnership firms should forward a copy of partnership deed attested by Notary
Self-certified copy of PAN issued by Income Tax Department
The company should compulsorily mention their e-mail ID, phone and fax number etc. in their application
In case the exporter desires to register as Manufacturer Exporter, they should furnish a self-attested copy of the registration of the company with the relevant certification agencies to ascertain the manufacturing status of the exporter for the products given below:-
| | |
| --- | --- |
| Products | Certification Agencies |
| Floriculture and seeds | Dept. of Horticulture/DIC/SIA |
| Fruits & Vegetables / Rice / Groundnut / Pulses / Guargum/ Misc. Food Preparations | Deptt. Of Agriculture/ Horticulture/DIC/ SIA/ FSSAI |
| Processed Fruits & Vegetables/ Processed Food Products/Meat products/Cereals preparation | FSSAI |
| Dairy/Poultry/Honey | FSSAI/EIC/EIA |
| Alcoholic Beverages | Dept. of Excise Commission |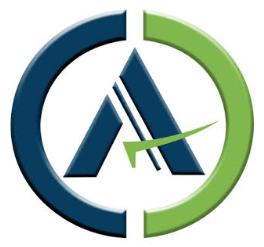 Chartered Accountant by profession, CA Sanket Agarwal has an experience of above11 years in Cross Border compliance , Import Export , International Taxation & is a passionate content creator.