For firms that want to become big, receive equity investments, offer employee ownership through an ESOP, or get FDI, the Private Limited Company Registration is the best option. The separation of management and ownership is a fundamental advantage of the Online Private Limited company structure. Shareholders in Private Limited Company Registration are the company's owners, and directors are the company's management as per the expert to CA Sanket Agarwal ( Tax consultant near me). His tax filing and business registration services have made it possible to get over 10,000 businesses in India, Dubai, and Hong Kong to run successfully.

Basic requirements for Company incorporation like Private companies
1) A Company incorporation like a Private Limited Company in India must have a minimum of two shareholders. A foreign individual or a foreign corporation can be one of the shareholders.
2) A minimum of two directors is required, one of whom must be an Indian resident. Please note that the criteria are for a foreign national who is a resident of India (not an Indian national), which means that a foreign national who is an Indian resident is qualified. Any person who has spent more than 182 days in India in the preceding calendar year is considered an Indian Resident for Company incorporation in India.
3) Foreign investment in that industry should be permitted.
4) After the Online Private Limited company has been established and a bank account has been established. The Reserve Bank of India (RBI) must be informed of any foreign investment made in India.

A Qualities of registering Online Private Limited company
A private limited company must have a minimum of two members and can have up to 200.
Previously, the paid-up capital required to form a private limited company was Rs 1 lakh; however, this requirement has been removed.
Add "private firm" and the suffix "Pvt Ltd." at the end of the private limited's name.
A private limited company's shares can be freely transferred. Before forming or doing an Online Private Limited company it is necessary to understand the characteristics of a private limited company.
Process of Private Limited Company Registration in India: how to do Company incorporation?
Step 1: Verify that the company's name is available.
Step 2 – Once the company's name has been finalized, an application for DSC and DIN will be filed.
Step 3 – After that, an application for a Memorandum of Association (MoA) and Articles of Association will be filed (AoA).
Step 4 – Next, collect the PAN and TAN of the company.
Step 5 – A certificate of incorporation will be issued together with the PAN and TAN.
Step 6: The bank account for the company will be established.
Step 7 – Finally, attach the relevant documents to the application form.
How CaonWeb Can Assist in Online Private Limited company formation and registration?
Obtaining all of these documents is a difficult task, so seek professional assistance. Company incorporation and registering are straightforward and quick with CaonWeb (Tax consultant near me), and they offer to complete registration in three simple steps:
We can assist you with registering your board of directors with the Ministry of Corporate Affairs (MCA)
CaonWeb best Online Ca services providers can assist you with naming your business.
We prepare and file the documentation required for the formation and Private Limited Company Registration ( involves MoA and AoA).

Add FAQ:
Q-What are the rules for Pvt Ltd Company?
A Private Limited Company Registration requires at least two and up to fifteen directors. A Pvt Ltd firm must have at least two shareholders to be legally registered. Any Private Limited Company can have up to 200 shareholders, but not more.
Q-Can a single person start Pvt Ltd Company?
No, an Online Private Limited company must have at least two directors to be formed. The One-Person Business (OPC) private limited concept was introduced by the Companies Act of 2013, which allows a single person to form a private limited company. As a result, if you want to incorporate OPC, you may do so with just one director.
Q-What are the disadvantages of Pvt Ltd Company?
Limited corporations' owners are not individually accountable for the firm's obligations because they have their own legal identity. A limited company's ownership is divided into equal pieces called shares.
Q-What is the turnover required for Pvt Ltd Company?
There are no such restrictions or requirements for mandatory turnover of a private limited company.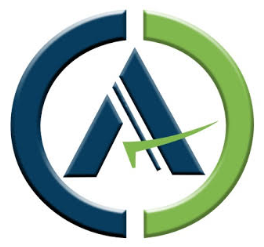 The CAONWEB Team comprises qualified chartered accountants and experienced investment experts who are passionate enough about finances to bring you the best advice and tips on everything related to your hard-earned money.