Company registration in Delhi NCR and anywhere in India is done online by caonweb.com experts. for this First, you need to decide a unique name as prefix and promoters need to provide a name of the proposed company along with the significance of the word. Secondly, the name needs to include a word about the company business activity.
Finally, before selecting Names it will be advisable to check on Google, MCA Portal, MCA Guidelines, and Trade Mark site the availability of Name. A company needs to have two directors. The Director required to be above 18 years of age and must be a natural person. He may or may not be citizen or resident of India. We can say that even a foreign national can be Directors of Indian Private Limited Company.
MOA & AOA of the company defines all the rules and regulations and the working flow of the company. It also defines everything about the company's objects, capital, identity, goals and working style. Post name finalization, the Memorandum of Association and Articles of Association of the company is required to be drafted, the last page of the MOA and AOA which is called subscriber sheet needs to be filled in by the promoters in their own handwriting including their personal details and shareholding ratio.
About the ownership of property, a Company can own and enjoy the property in its own name, neither the members are not owners of the company's property and nor the members have an insurable interest in the property of the company.
Why CAonWEB ?
With an experience of registering more than 500 companies within the span of two years, We have helped incorporate companies from various industries. Cost of register a company in India is available at the best in caonweb.com. Get the quick and cost-effective service of Company registration in Delhi NCR and anywhere in India through experts at caonweb.com
What are the documents required for company incorporation in Delhi NCR?
Following are the documents required for company incorporation for each director/ shareholder:
Self-attested PAN card copy.
Four Photographs.
Self-attested copy of any one of the Identity Proof like Driving License, Passport, Voter ID & Aadhar Card
Self-attested copy of the Address Proof like Bank Pass Book / Bank Statement, Telephone Landline Bill, Mobile Bill & Electricity Bill
Company Address proof any one of the Electricity Bill, Telephone Bill, Mobile Bill & Gas Bill, and Rent Agreement, (if rented) AND NOC for doing Business & for taking Registration.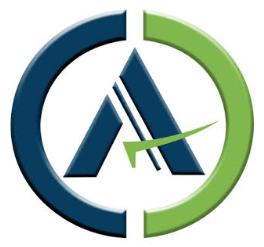 Chartered Accountant by profession, CA Sanket Agarwal has an experience of above11 years in Cross Border compliance , Import Export , International Taxation & is a passionate content creator.