The chief financial officer is the most essential part of every organization since he/she is the primarily responsible for all the long term or short term financial decision of the company. Along the same lines, a virtual CFO is the widely looked for, by the Startups, entrepreneurs, new business houses etc. at a fraction of cost as compared to a full-time CFO.
How to identify your requirement for having a virtual CFO service?
Businesses must understand the significance of virtual CFO services before actually hiring one.
Financial position
Hiring a full-time financial expert will hold an additional burden on the company whereas a virtual CFO can be hired at a fraction of cost and will be charged as and when the need arises. Therefore, THE virtual CFO will help you to save funds.
Expertise
Expertise is all that matters in the field of finance. A diversified portfolio in CFO services will help the person to sharpen his skills. A virtual CFO holds multiples portfolios from diverse fields, unlike a full-time CFO.
Compliance
Virtual CFO not just looks after the financial aspect but also share the responsibility of being compliant at the same time. Compliance is the primary aspect to smoothly run your business in India and a compliance expert will help in optimizing the compliance cost of business.
What are the broad services offered by a virtual CFO?
Broadly a virtual CFO offers all types of online CA services which are essential for any business which includes:
Bookkeeping & accounting service
Investment advisory service
Strategic business planning
Annual financial statement
Cash flow management
Business compliance
Online CA services
What is the role of a virtual CFO in India?
Strategic business planning: CFO works closely with the CEO & and the top management of the company to formulate the core business strategies. Therefore he/she is a key-player in the success of a company.
Process implementation: CFO also looks for the proper implementation of process to boost up the efficiency of the company.
Compliance management: CFO will look after all compliance management of the company. It is imperative that enterprise must ensure that they are compliance friendly in all aspects and a virtual CFO will help businesses to abide by all legal aspects.
Negotiations: Most of the times a CFO also look for negotiating a business deal, so as to maximise the overall financial wealth. Effective negotiation will help in competitive bid and effective decision making.
Fund raising and Merger-Acquisition analysis: CFO helps the company in raising funds as and when need arises for the same. Also there are instances where a company looks to merge or acquire the business of their competitors.
The concept of virtual CFO services evolves from the traditional role of Chief financial officer (CFO). With the advent Internet and online services, the role of a CFO has also evolves overtime and now one can avail the services of an experienced CFO without facing any geographical barriers. Depending on the size of your business/enterprise you should look forward to hire a virtual/fulltime CFO in India.
CAONWEB provides one of the best virtual CFO services in India. Our expert panel have all the qualities which an idle CFO must possess. Our expert advice on financial and compliance matters is much accurate. We would like to use our financial expertise to fulfil your business endeavours.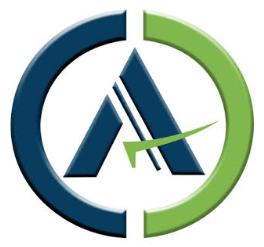 Chartered Accountant by profession, CA Sanket Agarwal has an experience of above11 years in Cross Border compliance , Import Export , International Taxation & is a passionate content creator.