For any exporter who is exporting scheduled products from India, Needs to have APEDA Registration. APEDA means Agriculture and processed food products export development authority. The main motive is to promote the export of scheduled products from India. Agriculture is a major source of livelihood, India has a huge potential in terms of various agricultural productivity.
The various scheduled products that fall under APEDA care are:
Fruits, Vegetables and their Products
Meat and Meat Products
Poultry and Poultry Products
Dairy Products
Groundnuts, Peanuts, and Walnuts
Honey, Jaggery and Sugar Products
Cocoa and its products, chocolates of all kinds
Alcoholic and Non-Alcoholic Beverages
Cereal and Cereal Products
Guar Gum
Floriculture and Floriculture Products
Herbal and Medicinal Plants
Confectionery, Biscuits and Bakery Products
APEDA, since its main objective is to promote the export of agricultural scheduled product, it not only takes care of the APEDA license requirement but also looks after quality development, market development, transportation procedure assistance, and financial assistance schemes etc. APEDA has its head office in New Delhi and also has the regional office in various parts like Mumbai Kolkata Bangalore Hyderabad and Guwahati. Additionally, there are virtual offices in some cities. The Virtual offices have been established in association with respective State Governments/agencies. Basic information about APEDA, its functions, APEDA Registration, and financial assistance schemes etc. are being made available to entrepreneurs / prospective exporters through these virtual offices.
The documents one needs to have to apply for APEDA registration are as below:
Application form duly filled, sealed and signed by the authorized signatory
Self-certified copy of PAN issued by Income Tax Department
Self-certified copy of Import-Export code issued by D.G.F.T. Bank Statement (for latest 2 months) and a canceled cheque
The company should compulsorily mention their e-mail ID, phone and fax number etc. in their application
List of Directors/Partners/Proprietor on company's letterhead in triplicate
Ltd./Public Ltd. Co.' s/societies should forward a copy of their Memorandum and Article of Association and Partnership firms should forward a copy of partnership deed attested by Notary
Caonweb is the top APEDA registration consultants in India, At caonweb.com below, are the steps to your APEDA registration certificate-
You fill in the details of your service requirement at our service section on caonweb.com
We will fill up application, process documents and submit the application
We track and ensure your application has been processed
We send you your APEDA registration certificate
Regarding the price of APEDA registration, it starts at INR 11,000 including taxes.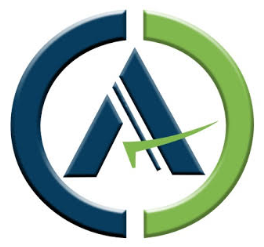 The CAONWEB Team comprises qualified chartered accountants and experienced investment experts who are passionate enough about finances to bring you the best advice and tips on everything related to your hard-earned money.