If you're considering launching an import and export firm, you're probably thinking about customs, how to clear customs, what procedures to follow, and what you'll need. So, you'll need an Authorized Dealer code for this (AD Code) and get AD Code Registration as per our industry expert Sanket Agarwal (the best Tax consultant near me). His services have helped more than +1000 businesses worldwide.
What is the definition of an AD Code (authorized dealer)?
An AD Code is a 14-digit numeric code obtained from the bank with whom you have a current account and which you will use to conduct your import-export company. Even the code is printed in a format given by the DGFT on a document along with bank's letterhead. To be able to issue an AD Code, a bank must deal in foreign currency or by an approved dealer of foreign currency. This is consistent with the goal of an AD Code, which is to verify that foreign currency transactions in an exporter's current account are from a legitimate business.
Exporters must register their AD Code with the port or airport where their goods will be shipped overseas. If the shipment will be dispatched from an inland container depot (ICD), AD Code registration for both the facility and the port associated with it is required.
The validity of an AD Code in Exports registration is unlimited. If an exporter ship from more than one port, whether within the same state or in other states, the AD Code for each port must be registered. The AD Code for each of these ports will be different in this circumstance.

AD Code in Exports: Importance
AD Code in Exports is a registered AD Code required for customs clearance. If you don't have a shipping bill number, you won't be able to generate one, which is essential for customs clearance. The Ice Gate portal's EDI system will not allow the production of the shipping bill without a registered AD Code.
By registering for an AD Code with customs, you can have government benefits directly credited to your current account if you are eligible. As a result, once you've obtained your Import Export Code, you should apply for an AD Code at your local customs port (s). Apply now for an exportable ad code. You can also get discounts on AD Code registration expenses!!!
Process for AD Code Registration: How to get AD Code in Exports?
You must go to a bank that is a licensed forex dealer or that deals in foreign currency.
In the bank, you can apply for an AD Code Registration. The application format.
The bank will process the application further and issue an AD Code.
The exporter must register his or her AD Code with the CHA.
After the registration is completed, the exporter's information and shipping consignments will appear on the ICEGATE website.

Conclusion
We have a top-notch experienced staff in India who can provide you with a hassle-free and error-free AD Code in Exports. For years, our experts have been registering many ice gate ad codes per day while staying current with DGFT's new registration methods. As a result, we offer the most up-to-date DGFT-compliant ice gate ad code registration. Connect with Caonweb and get AD Code Registration.
Add FAQ:
Q-How do I register an AD code?
The exporter/importer must register on the Icegate website (www.icegate.gov.in) in order to make an online request for an AD/IFSC code, which is a one-time transaction. The applicant must register with ICEGATE if he or she wants to do import and export. It is suggested that they do so before applying for the AD code.
Q-How do I register my AD code online with customs?
You need to register for the AD Code with customs after the bank issues. To do so, go to the CHA with the necessary documents: an AD Code registration authority letter from your banking, self-attested copies of GST registration, bank statements, ITR copies, and so on. With changes in statutes, these requirements may alter. All of your documents will be received by the CHA, who will submit them to customs on your behalf. This normally takes 3–4 business days.
Q-Can I import without AD code?
Regardless of the size of your company or the type of organization, the AD Code is a must-have document. You can't export your goods to other countries without it. As a result, you must obtain your AD Code from your bank and register it with customs.
Q-How can I register an Ice gate AD code?
To register for auto registration on ICEGATE, first, enter your IEC code. The GSTIN should then be entered. Password is then entered (please note a temporary password will be sent from ICEGATE). Click Submit after entering the Captcha.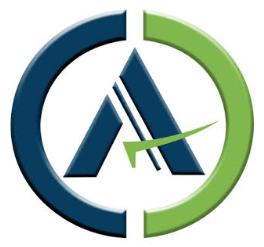 Chartered Accountant by profession, CA Sanket Agarwal has an experience of above11 years in Cross Border compliance , Import Export , International Taxation & is a passionate content creator.