Why Trademark logo registration is becoming important for the leading business over the globe?
Trademark registration assists in building the company's long-term image in the minds of customers. People remember a graphical representation graphic or logo for a longer time than they recall the company's name.
Introduction to the Importance of Trademark logo registration
Intellectual property, such as a trademark, is a sort of intellectual property. It can be a term, gadget, name, symbol, or any combination of these that is acquired by any organization or company to distinguish their product from that of others. It can also be referred to as a brand name.
Any corporate organization, individual, or legal body can hold a trademark. The Trade Marks Act of 1999, the Trade Marks Rules of 2002, and the Trade Marks Amendment Act of 2010 control trademark rules and regulations. You must apply for Trademark logo registration once your company registration is process is done. For Online Trademark registration, you can apply with Online Ca services.
Types of Trademarks available for registration
As we, all know that different kinds of trademarks are registered under the Trademarks Act, 1999:
Product Mark
A product mark is a trademark that is applied to a commercial item rather than a service. This trademark is primarily used to identify the product's origin and to assist the company to preserve its reputation. Cadbury, Parle Mother Dairy, and other companies, for example.
Service Mark
A service mark is similar to a product mark, except that it is used to identify the entity's services rather than its products. These are used to distinguish entrepreneurs from other service owners. The trademark for network and broadcasting services, for example, is important since it aids the service supplied. The service mark is represented by trademark applications filed under trademark classes 35-45. Apple, Google, and other companies, for example.
Collective Mark
A collective mark is a trademark that is registered in the name of a group of people or an organization. During commercial activities, these are utilized to inform the public about the group. This logo is used when a group of people works together to safeguard a service or product. A mark holder can be a link, a public institution, or a Section 8 company. For example, McDonald's®, a trademark of McDonald's Corporation.
Certification Mark
This mark is a symbol that indicates the product's origin, quality, material, or any other specific information provided by the owner. This mark is primarily used to determine the product's quality and value. On packaged goods, toys, and electronics, certification symbols are widely observed. ISI, ISO, and the like are examples.
How to register Online Trademark registration?
Step 1 : Apply for the Trademark logo registration.
Step 2 : After filling Online Trademark registration application the registrar issues an official receipt with the filing date and the number assigned to the application after it is filed.
Step 3 : The Online Trademark registration application is formally examined by the Indian Trade Marks office. If the Trademark logo registration application is perfect, a letter of acceptance is issued then.
Step 4 : After issuing a letter of acceptance, the trademark gets published in the trademarks journal. For any query or objection till 4 months.
If you want to do Online Trademark registration get connected with https://www.caonweb.com/. They are offering the best Tax consultant near me servcies. Apply Now!!!
Frequently Asked Question
What is trademark registration mean?
The Trade Marks Act of 1999 establishes a legal mechanism for trademark registration. You can protect your brand or logo by registering it as a trademark, often known as logo registration or brand registration.
What are the steps in trademark registration?
For Online Trademark registration in India you have to follow few steps :
Step 1: Search for trademarks before filling
Step 2: Filing Trademark Application
Step 3: Examination
Step 4: Publication in the journal
Step 5: Registration Certificate
How many days does it take for trademark registration?
A trademark registration application might now take anything from 6 months to a year to be processed. Furthermore, once a trademark is registered, it is valid for a period of ten years and can be readily renewed every ten years until the trademark expires.
Can use the TM symbol without registering?
Use of the ® symbol after filing a trademark application or without getting trademark registration is considered illegal.
What are examples of the trademark?
There are various examples of Trademark examples Coca-Cola®, Twitter®, Just do it®, etc.
POPULAR ARTICLES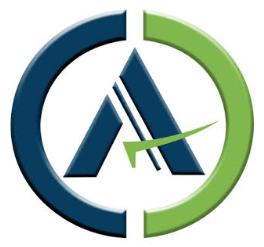 Chartered Accountant by profession, CA Sanket Agarwal has an experience of above11 years in Cross Border compliance , Import Export , International Taxation & is a passionate content creator.