Simplified way of getting APEDA registration in India
APEDA license registration (Agricultural & processed food products export development authority) is required by every individual planning to export agricultural & schedule products. APEDA registration is governed directly by the government of India via. Ministry of commerce & Industry viz. is considered as the apex authority for determining rules & regulations.
APEDA came into existence in 1985 through an act of parliament. A certain set of products are specified under APEDA act, 1985 which are being termed as scheduled products. Those who are dealing in export of such products are required to get APEDA license registration to actually operationalize the deal.
WHAT IS THE PROCEDURE OF APEDA REGISTRATION IN INDIA?
Step 1: APEDA Website; Sign into the APEDA license registration Website >>> Tap "Register as Member" icon on the Home Page
Step 2: Fill in the details; Exporter needs to fill the basic details such as IE CODE, Email ID & Mobile number >>> Tap on 'Submit' button.
Step 3: Verification of E-mail ID & Mobile number; An OTP for confirming the details will be sent on the registered E-mail & Mobile number. Fill in the OTP details & then click 'Submit'.
Step 4: Document upload; after successful verification, next stage is of uploading the documents online. These documents must be in the JPEG/PDF/PNG formats only.
Step 5: Modes of payment; exporter can make the payment via. Any of the following modes:-
Online
Credit Card (MasterCard/Visa)
Debit Card (MasterCard/Visa)
Offline
Demand draft in favour of "APEDA" payable at any of the APEDA registered offices.
Step 6: Payment process; after completion of Payment an application reference number (ARN) will be generated. Please note ARN for future reference.
Step 7: Issuance of RCMC; Login details are sent on the registered e-mail of the exporter. Using these details, Exporter may login to the account through "Exporter Login" link given at top right corner of APEDA website.
Step 8: Status of RCMC application: the exporter can view the status of the RCMC application by clicking the "Track Application" link to view the status of application by submitting the Import-Export Code & Application reference number until it is issued.
Step 9: Resubmission of the document online; if there is any shortcoming is observed during the procedure of APEDA registration in India. Therefore, exporter is required to actively monitor the status of its RCMC application.
FREQUENTLY ASKED QUESTIONS (FAQ's)
Q.) What are the documents required to get APEDA registration?
Bank Certificate
Cancelled cheque Copy
PAN Card Copy
Name & Address of the Proprietor/Directors/Partners
Passport Size Photograph – 1
Rent Agreement for office premises (optional)
Date of commencement of the business
MSME registration certificate (optional)
Self-attested copy of IE Code issued by Directorate general of free trade.
Bank certificate
In case individual wants to register as "manufacture exporter" then it must be referred to respective ministries/agency.
Q.) What are the benefits of APEDA registration?
Export of scheduled agricultural product requires APEDA registration
Financial credit assistance scheme of government to promote agricultural products
Helps in brand publicity across borders
Expanded market outreach which will help the exporters to understand various other products and the business environment of exporting country.
Participate in the training & development programmes organized by APEDA.
Q.) Why is APEDA registration required?
APEDA license registration is required to regulate the export of scheduled products in the country. It is mandatory to have APEDA registration being done beforehand, in respect to the export of scheduled products.
Q.) What is the time taken to get APEDA license?
It takes 1-3 working days (appx) to get your APEDA license registration certificate. Depending on the quality of documents & service provider involved, time frame of APEDA registration in India can be minimised.
POPULAR ARTICLES
APEDA REGSTRATION: Is it mandatory for export of agricultural goods?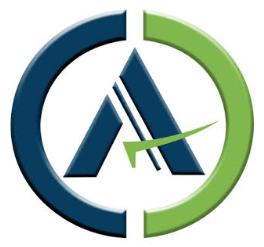 Chartered Accountant by profession, CA Sanket Agarwal has an experience of above11 years in Cross Border compliance , Import Export , International Taxation & is a passionate content creator.