Every individual wishing to export agricultural & schedule products must first get an APEDA Certificate (Agricultural & Processed Food Products Export Development Authority). The Ministry of Commerce and Industry, which is regarded as the top body for defining rules and regulations, is directly responsible for Online Apeda Registration. For getting certification and registrations, you can assistance with Online Ca services.
APEDA was established by an act of parliament in 1985. The APEDA Act of 1985 specifies a collection of products that are referred to as scheduled products. To truly operationalize the arrangement, those engaging in the export of such products must get an Apeda Registration.
Online Apeda Registration: Introduction
The Agricultural and Processed Food Products Export Development Authority (APEDA) is a government agency created in 1985 by an act to promote the growth and extension of scheduled commodity exports. It gives financial support, facts, and advice to aid the advancement of scheduled items. Such commodities are classified as scheduled products under the APEDA Act, and exporters of such scheduled products must register with APEDA. The central government develops legislation and norms to promote the export of scheduled commodities, which are enforced through Online Apeda Registration. So, what are you holding out for?
APEDA requires all scheduled product(s) exporters to enroll. The Apeda Registration must be filed within a month of the date of an undertaking of such export unless the Authority exceeds the time limit for preceding registration for a valid reason. Except if the Authority rejects it, this is a one-time Online Apeda Registration that will stay valid and in force.
Eligibility to get APEDA Certificate
When the following eligibility criteria are met, Online Apeda Registration is required:
There is an export marketplace.
Included in the business of export of agricultural and processed food items.
The product is classified as a scheduled product under the Act.

Steps to register for APEDA Certificate
Step 1: Visit the APEDA website and register for an APEDA Registration and certification. When you open the Home Page, tap the "Register as Member".
Step 2: Fill in all the important details as if Exporter requires to mention the basic details such as IE CODE, Email address & Mobile number. After creating all the details then you must tap on the 'Submit' button.
Step 3: Verify your e-mail address and phone number. An OTP will be given to the provided E-mail and Mobile number to confirm the details. Fill in the OTP information, and then select the "Submit" button.
Step 4: Documentation upload once the documents have been verified, the next step is to post them online. These documents need only be in JPEG, PDF, or PNG format.
Step 5: Payment procedure an application reference number (ARN) will be provided after payment is completed. Please keep ARN in mind for future use.
Step 6: RCMC is issued; login information is emailed to the exporter's registered e-mail address. Exporters can access their accounts using these data by clicking the "Exporter Login" link in the upper right side corner of the APEDA website.
Step 7: The exporter can check the progress of the RCMC application by selecting the "Track Application" link and entering the Import-Export Code and Application reference number until it is delivered.
To get more updates on APEDA Certificate take assistance Tax consultant near me services like Caonweb.
FAQ:
How can I register a private limited company?
You can register your private limited company in India:
Apply for DSC and DIN
Make an application name approval availability.
Submit all the documents.
Make an application of e-Moa and e-AOA to register the private limited company.
Issuance of certificate
CaonWeb will assist in making the process simple.
How much does it cost to register a Pvt Ltd company?
The cost to register a Pvt Ltd Company in India is very nominal take a fees update from CAonWeb
What are the documents required for Pvt Ltd Company?
The documents required for Pvt Ltd Company are like ID proof, Address proof, contact number, etc. CAonWeb can help you with documentation.
Can I register Pvt Ltd Company in India?
A minimum of two members must be willing to start their own business to form a Private Limited Company in India.
POPULAR ARTICLES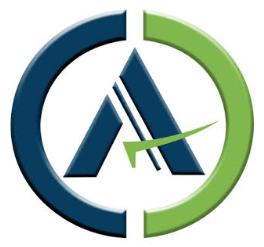 Chartered Accountant by profession, CA Sanket Agarwal has an experience of above11 years in Cross Border compliance , Import Export , International Taxation & is a passionate content creator.