In India, Private Limited Company Registration is the most company for registration because it comes with lots of benefits and advantages.
One of the most widely advised ways to start a business in India is Private Company incorporation. This sort of business provides restricted responsibility for its stockholders, as well as ownership limits. An LLP is formed up of partners who own and run the company. Directors and stockholders may be different in Private Limited Company Registration.

Introduction to Private Limited Company incorporation
For Company incorporation you must not all the important aspects of a private company but before that understand the definition of a private limited company.
A private limited company, as its name implies, is a privately held commercial entity. It is owned by private investors. A private limited company's liability structure is similar to that of a limited partnership, with each shareholder's responsibility restricted to the amount of shares they own. Shareholders cannot be held accountable for more than the value of their stock. The MCA will issue an Online Private Limited Company Registration certficate if satisfied with the application.
There are some rules and regulations when you do Online Private Limited Company Registration. Private Company incorporation is defined as follows under Section 2 (68) of the Companies Act of 2013. A company with a minimum paid-up share capital as may be prescribed, and whose articles:
  Restrict the power to transfer its shares.
Limits the number of its members to two hundred, except in the case of a One-Person Company.
Not allowed to subscribe to any securities of the company in public.

How to do Online Private Limited Company Registration?
There are few steps for Online Private Limited Company Registration which you must know, which are as follows :
Step 1: Obtaining DIN & DSC
If you are doing Company incorporation and Registration for the first time then get Director Identification Number (DIN) for the suggested Directors in the Company. Also, need Digital Signature for one of the Directors of the Company. If you already have them skip the step.
After this, the application for the name of Private Limited Company must be prepared.
Step 2: Taking name approval
An application of spice plus is prepared where the application of name approval is also submitted remember to add suffix "Pvt ltd" after the company name. Takes 3 to 5 working days to approve the name of the company.

Step 3:Submission of all the documents with MCA
For Online Private Limited Company Registration you must prepare all the documents like ID proof, address proof of business along with preparing MOA and AOA and submit them online on the MCA website. Wait for the approval for 7-15 working days.
Step 4: Get the Certificate of Incorporation
Once all the documents are verified and examined with ROC they will give the incorporation certificate if they are satisfied, otherwise, your application will come for revision and you have to apply again. Also, you will get PAN and TAN with zero account balance open with a certificate.
To make the company registration process simple take assistance of Online Ca services like CAonWeb. They are a leading Tax consultant near me services provider in India.

FAQ:
Is the company registration process online or offline?
The process of Private Limited Company Registration is entirely conducted online. This process used to be both online and offline prior to the adoption of the Companies Act of 2013.
How long will registering a private limited company take in India?
The MCA's latest modifications have made it more easier to register any type of business with the government. It can take anywhere from 10 to 15 days to formally register your company if you have all of your documentation in order. So, take the assistance of Online Ca services for fasts procedure with CAonweb.

What are the benefits of Pvt Ltd Company?
The shares of a Private Limited Company are not allowed to be traded in public. It is the most recommended type of business structure due to its limited liability protection for shareholders, and independent legal entity status.
How much turnover is required for Pvt Ltd?
A minimum capital of one lakh rupees is required to start a Private Limited Company.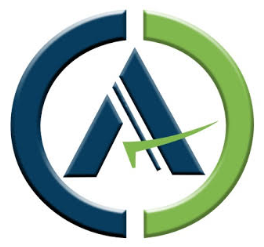 The CAONWEB Team comprises qualified chartered accountants and experienced investment experts who are passionate enough about finances to bring you the best advice and tips on everything related to your hard-earned money.