APEDA Registration:
Agricultural & Processed Food Products Export Development Authority or APEDA is established in 1985 for the development and promotion of export of scheduled products.
Under the APEDA Act, every person shall apply to the Authority to be registered as an exporter of the Scheduled product or Scheduled products before the expiration of one month from the date on which he undertakes export of such products. The Authority can also extend the time-limit for registration by such period as it thinks fit if there is sufficient reason.
APEDA Registration Process:
You should take the help of professionals for APEDA online registration and you can easily find such professionals through our online platform of CAONWEB.

The

 APEDA Registration 

process includes the following steps:
Step 1: Click on Register as member link on the home page of APEDA Website.
Step 2: Then the exporter requires to enter the basic detail, IE Code, Email ID & Mobile number and submit.
Step 3: An OTP for confirming the details will be sent on E-mail and Mobile number. The exporter should enter the OTP of mobile and E-mail on the verification screen to verify both and click on Submit to proceed for the application.
Step 4: After verification confirmation, the exporter will require to fill the online application and upload the required APEDA registration documents. APEDA registration documents should be in the JPEG, PDF or PNG formats only.
Step 5: Online application can be completed in one or more sessions by revisiting the website using the assigned OTP of E-mail and Mobile. The exporter can edit the filled data until online payment is not made.
Step 6: The exporter may submit registration fees of ₹ 5000 excluding taxes may be made through any of the following modes:-
Online by Credit Card and Debit Card
Offline by Demand draft in favor of "APEDA" payable at respective cities of APEDA offices.
Step 7: After completion of Payment process an application number will be generated for future reference.
Step 8: On issuance of RCMC, Login detail is sent to the registered email of the exporter. The Exporter may log in to their account through the "Exporter Login" link given at APEDA website.
Step 9: The exporter can view the status by clicking the "Track Application" link.
Step 10: Exporter is required to monitor the status as informed above at Step 10 as in case of any shortcoming observed in the application the exporter will require to resubmit the document online.
Step 11: After the approval of RCMC from APEDA officials, the exporter may take a printout of their Certificate through their APEDA Login.

Documents required for APEDA Registration:
Self-certified copy of Import-Export code or IEC issued by D.G.F.T.
List of Directors or Partners or Proprietor on the letterhead in triplicate.
Copy of partnership deed attested by a notary of Private or Public Limited Company(s) or societies should forward a copy of their Memorandum and Article of Association and Partnership firms.
Self-certified copy of Permanent Account Number or PAN issued by Income Tax Department.
If you want to register as Manufacturer Exporter, they should furnish a self- attested copy of the registration of the company with the relevant certification agencies for the specified products.
Bank certificate duly signed by the Authorities.
Canceled Cheque of the firm
If you want more information about APEDA registration process and documents required for it, then you can contact professionals through CAONWEB.

FAQS:
What are Schedule products?
Schedule products are those products which are specified under the APEDA Act, for example:
Fruits, Vegetables and their Products
Meat and Meat Products
Poultry and Poultry Products
Dairy Products
Groundnuts, Peanuts, and Walnuts
Honey, Jaggery and Sugar Products
Cocoa and Cocoa products, chocolates of all kinds
Alcoholic and Non-Alcoholic Beverages
Cereal and Cereal Products
Guar Gum
Floriculture & Their Products
Herbal Medicinal Plants
What are the benefits of APEDA Registration?
Benefits of APEDA Registration are:
Mandatory for exporters of scheduled products
one-time Registration
It enables exporters to apply for financial assistance schemes of APEDA
It enables registered members to participate in training programs organized in various aspects of the Industries for scheduled products
It also provides guidelines to exporters about the various  products and countries for export
What are the financial assistance schemes provided by APEDA?
APEDA provides financial assistance to its registered member exporters under these schemes:
Market Development
Scheme for Infrastructure Development
Quality Development
Research and Development
Scheme for Transport Assistance
Is it mandatory to get APEDA registration for exports?
Yes, it is mandatory to get APEDA registration for exports.
How to apply for APEDA online registration?
You can easily apply for APEDA registration through our online platform of CAONWEB by following these steps:
Step 1: Go to CAONWEB site and choose professionals and required service and submit your details.
Step 2: Our team will contact you and guide you about Online APEDA registration procedure and APEDA Registration documents.
Step 3: Then you are required to submit the required information and APEDA Registration documents.
Step 4: We will process your APEDA Registration documents and complete the APEDA registration procedure.
Step 5: And your APEDA Registration Certificate will be issued online easily within very reasonable APEDA Registration fees.
What is APEDA Registration fees quoted by CAONWEB?
On CAONWEB, you can find the best professionals providing APEDA online registration services in very reasonable APEDA Registration fees.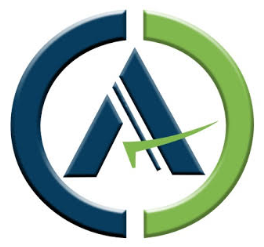 The CAONWEB Team comprises qualified chartered accountants and experienced investment experts who are passionate enough about finances to bring you the best advice and tips on everything related to your hard-earned money.