Although the trend of E-commerce was introduced in the market a decade back however the real ecosystem was felt in the last five years. From the convenience of ordering food from home, choosing from the wide variety of product has made people rely on E-Commerce industry heavily. The other advantageous factors such as the availability of the internet, logistics services, safe & secure digital payments have helped the E-Commerce industry to grow in India. The success stories of e-commerce giants have attracted venture capitalist and private equity player's interest in investing in the best e-commerce industry in India. The key sectors that have developed significantly in last few years are retail, online food delivery, online travel, digital downloads (music, video, game downloads) online financial service (insurance, loans, mutual funds).

The technological advancement in the E-commerce industry is bridging the gap between buyer & seller wherein the seller & buyer, both are enjoying the comfort of time, effort, money, investments, etc. The other significant reasons for growth of E-Commerce in India is as follows:
Rapid growth in the size of the Internet user base.
Technology improvements.
Strong fraud prevention technologies for safe and secure business transactions
Time savvy
Global approach
Increased smartphones and digitization of transactions
The Government also liberalized its regulations for FDI in e-commerce which also played a significant role in reference to the development of E-Commerce market in India. Also, another important point that should be noted is that 75% of the country's population is emerging as the potential market. Conclusively, the future is bright for the E-Commerce sector with open competition being there for the players. Report.

If you are also planning to setup E-Commerce business in India, then we suggest making the most of this opportunity with professional input of an expert team of CAONWEB who is very well knowledgeable & experienced in handling all the legal formalities & statutory requirements in accordance to Indian laws involved in the process. They take the responsibility to fulfill all the eligibility criteria as per the statutory requirements through time & money savvy ways. CAONWEB is one of the best consulting firms in India. Our expert team of professionals is always here to help you, Visit our website, Call us or email us you will definitely get the answer. We have served over 500 companies /LLP/ Partnership firms/ Proprietorship in starting their business across various sectors, as well as developing the same.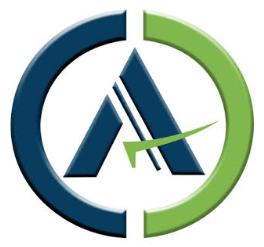 Chartered Accountant by profession, CA Sanket Agarwal has an experience of above11 years in Cross Border compliance , Import Export , International Taxation & is a passionate content creator.