CA certificate for visa is also known as net worth certificate. Net worth is the aggregate resources of an individual or an enterprise by deducting liabilities from total asset size. So to process the visa effectively in minimum time frame, one requires CA certificate to authorize the net worth. The prime objective of having a CA certificate for visa is to check the financial soundness of the applicant.
PROCESS OF GETTING CA CERTIFICATE FOR VISA
Find best CA services online: One of the primary steps is to find the best CA service provider in your area. Only a qualified chartered accountant is authorized to issue CA certificate for visa.
Document submission: Once you have selected the chartered accountant, you will have to submit all the documents containing your financial position. Basis on that your CA will prepare your net worth documents.
Documents review: A close watch on all the documents is needed so as to avoid last minute hurdles in your visa application. Therefore it is essential to get your reviewed before from a chartered accountant before actually moving your visa application.
CA certificate for visa: Based on the findings from the documents submitted by the applicant, chartered accountant will prepare a net worth certificate or CA certificate for visa.
REASONS FOR OBTAINING NET WORTH CERTIFICATE
CA certificate / net worth certificate are important for the below mentioned reasons:
VISA Application: To assess the financial position, CA certificate for visa application is mandatory.
Bank Loan Application: To assess financial net worth, CA certificate for loan application is required.
Franchisee Application: Before allotting the franchisee, the franchise holder will look after the financial position of the applicant.
FREQUENTLY ASKED QUESTIONS (FAQ's)
Q.) What is CA report for visa?
CA report for visa means a chartered accountant report that certifies the financial position of an individual or an enterprise. By evaluating all the assets, monthly income, property analysis & other sources of income chartered accountant issues CA certificate for visa.
Q.) How to get a net worth certificate?
The process of getting a net worth certificate is very easy and convenient these days.
Find the best Chartered accountant services >>> Submit your documents >>> Documents to be reviewed by your CA >>> CA certificate for visa issued.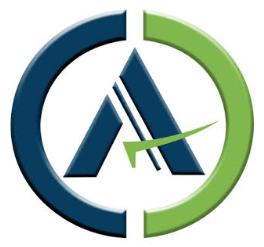 Chartered Accountant by profession, CA Sanket Agarwal has an experience of above11 years in Cross Border compliance , Import Export , International Taxation & is a passionate content creator.