Simple & easy way of online company registration in Dubai
Company registration in Dubai has always been a bone of contention for almost every potential Startup who wants to get online company registration in Dubai; but not anymore!!
In the 21st century of globalization, every business that is planning to get their hands on the business grounds of foreign soil prefer Dubai as there priority location. In recent times, Dubai has turned out to be the sweet spot for Startup venture across the globe. But the most interesting question which comes to everyone's mind is why company registration in Dubai?
Geographical location of Dubai holds much crucial position for trade.
Multiple modes of transport viz. Air, sea or land.
Bridge the gap between Asia & Europe.
Some of the widely used forms of company registration in Dubai are:
(1.) ON-SHORE COMPANY: An entity that is incorporated in its home land with sole purpose of doing business activities within the specific jurisdiction. Various benefits associated with on-shore company registration in Dubai are favourable regulation, tax regulations, banking & support sectors.
STEPS INVOLVED BEFORE ONSHORE COMPANY REGISTRATION IN DUBAI
Choose a name for company >>> Define nature of business.
Define the area of Free trade zone (FTZ).
Verify the licensing requirements with the authorities.
Review the share capital requirements necessary to start a business
(2.) OFF-SHORE COMPANY: Any entity which is formed in a foreign country which is managed outside the jurisdiction of the company.
STEPS INVOLVED BEFORE REGISTRING OFFSHORE COMPANY IN DUBAI
Visit a registered agent
Selecting the company name
Provide the company name to the agent along with the other documents required
After the approval of the name- agent will provide the incorporation documents to the owner which are required to be signed and returned back to the agent
Pre-determined fees to be paid to the agent
Receive all the verified documents from the agent
(3.) FREE ZONE COMPANY: Various benefits associated with the incorporation of a company in free zone are-
No corporate tax for 15 years (renewable after 15 years)
Full exemption from import duties
Efficient communication
100% foreign ownership
No personal income tax
No currency restriction
Abundant energy
Just like various forms of company registration in India, company registration in Dubai also has various types of companies that can be formed depending on the business structure.
Limited liability Company: under Limited liability Company, the liability of the shareholders is limited to their share in capital. Some of the prerequisites required for company registration in Dubai are:
Choosing a name & defining the nature of business
Fulfil licensing requirement (if any)
Finding of a local sponsor/partner
After all the conditions are met next step is opening of a local bank account & taking an office space.
Sole proprietorship firm: For a foreign potential investor, the procedure for incorporation in UAE allows an investor to start a company without any UAE national being a partner in the company. However, the foreign investors should look for a fee based service agent not a "sponsor".
Partnership Company: Under these one or more than one individuals hold proportionate shareholding in the company.
Private shareholding Company: It refers to possession of a big business corporation firstly, by non-governmental organizations and secondly, by a relatively small number of holders who do not trade the stock publicly.
Public Shareholding Company: A company where the business capital is divided into equal shares, with each shareholder's liability limited by their respective number of shares.
Branch office/representative office: Location other than the head office or the registered office of the company, which acts as an additional office for operations of the company.
How to get the perfect guidance before proceeding for company registration in Dubai?
Dubai being one of the preferential places for every business to expand their venture has some hard ways in its company registration process and that's when a company registration intermediary comes into picture. We at CAONWEB have a strong team of chartered accountants and professionals who will guide you through the most optimal procedure to get company registration in Dubai. Choose the zone for company registration in Dubai and we will get your business registration in minimal time frame.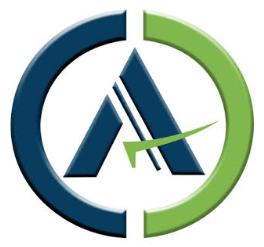 Chartered Accountant by profession, CA Sanket Agarwal has an experience of above11 years in Cross Border compliance , Import Export , International Taxation & is a passionate content creator.