If you are planning to do Company incorporation in India you must know that you need to register your business type into the different company registration processes. In India, you must record it in Indian official records, such as the Ministry of Corporate Affairs (MCA). You can do Company Registration online is not necessary to go to the corporate office to register because it can be done from the comfort of one's own home. The Company incorporation and registration process include obtaining a Digital Signature Certificate (DSC), obtaining a Director Identity Number (DIN), and submitting an electronic form. Also, Private Limited Company Registration is a popular business structure and registration.
Let's catch up on the process of Company Registration online.
Steps for any Company Registration online/ Company incorporation
Choosing the Best Business Structure
When you begin the process of incorporating your business, this is a significant step. This essentially determines the direction your company will take. Whether you're open to investments, want to limit liability, or want to go solo, it all depends on what you think is best for your startup. You do Company Registration online for these types of companies:
Private Limited Company Registration
Limited Liability Partnership
Partnership Company
NBFC Company
Section 8 Company / NGO
Public Company
Sole proprietorship
One person company
Get DSC Certification
A Digital Signature Certificate is a digital representation of a physical signature that is used for online validation, filing tax returns, and other legal requirements. To start a business, you must first appoint a Director. After you've appointed your board of directors, you'll need to get a digital signature, especially in Private Limited Company Registration.
File for Name Approval and Check Name Availability
To check your name availability you need to fill RUN (Reserve Unique Name) e-form for name approval. Filing for name approval can be done through the SPICE + form.
Submit a list of all the documents on the MCA portal
Once you fill-up the spice plus form submit all your important documents related to the company along with PAN & TAN application and MOA& AOA. And wait to get approval from ROC (Registrar of Companies).
Company incorporation Certificate 
Once all the documents are completed and the ROC approved the application for Company incorporation and registration you will get a certificate of Company Registration online. The certificate of incorporation contains important information about the business, such as the CIN number, the company's name, and the date of incorporation.
If you register any type of company this is the thin-lined process you have to follow just the number of documents may increase or decrease. The Private Limited Company Registration is popular in business structures.

Company incorporation Fees in India
So, after going through the process for company incorporation, every prospective business owner will have one burning question: What are the fees for starting your company? Let me tell you that there are no government fees associated with forming a business. 
If you use the government's MCA portal to incorporate, you won't have to pay any fees.
But we also know that without the assistance of CA or CS you can incorporate your company easily because understanding forms and documents takes time. So, in case you want to register Private Limited Company Registration, you must connect to our Online Ca services. We at Caonweb give the best Tax consultant near me services.
Add FAQ:
What is the procedure to register a company in India?
Firstly get Digital Signature Certificate (DSC) and after that Acquire Director Identification Number (DIN). Once you have done with DSC and DIN then create an account on the MCA portal. In last, apply for the company to be registered.
What are the requirements for company registration?
There are simple requirements in company registration like DSC, DIN, AOA, MOA, and Get certificate of company Incorporation for details log into the website Caonweb.
How many days it will take to register a company in India?
The registration of a Company takes at least 7-15 days. The amount of time needed is also dependent on the applicant's ability to provide appropriate documents and the speed with which the government issues approvals.
What documents are required to register a company in India?
There are various documents required to register a company in India like address proof of business, Noc, Id proof, etc.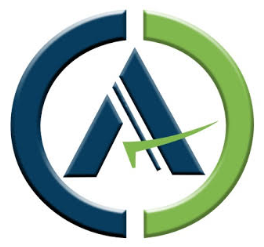 The CAONWEB Team comprises qualified chartered accountants and experienced investment experts who are passionate enough about finances to bring you the best advice and tips on everything related to your hard-earned money.