The process of acquiring a genuine license to trade across borders is known as import export code registration or IEC Registration In India. In India, the Ministry of Commerce and Industry's Directorate General of Foreign Trade (DGFT) is the only authority for Online Import Export Code Registration. The exclusive objective of implementing the IEC code is to efficiently regulate and control India's foreign trade activities.
Because expansion and globalization are the 2 key privileges for most businesses in the twenty-first century, it is essential for them to have an online Import Export code registration to be able to profit from the perks that come with the import and export of goods and services.
Why IEC Registration in India is required?
IEC serves as a license for goods import and export.
The IEC, as well as the details of the dealer code, is registered with the port through which the goods are imported or exported.
IEC code is used to clear products from customs authorities.
IEC Registration in India reduces the transport of illegal goods by requiring complete information about the goods being imported or exported. As a result, it restricts the transportation of illegal goods.
Companies can benefit from DGFT, Customs, and the Export Promotion Council, among others, on imports and exports.
Documents required 'to get Import Export License
Before you apply for an import-export code, double-check that you have all of them.
PAN CARD (PROP/PART/PVT LTD)
ADHAAR CARD(PROP/PARTNERS/DIRECTORS)
GST REGISTRATION
CANCEL CHEQUE
EMAIL ID
MOBILE NUMBER
The above documents are attached to an IEC application form that is submitted to the regional joint DGFT office.
Process to get Import Export License
Uploading documents for IEC Registration In India
You must upload a scanned copy of all required documents online, and ieccodeonline.com will assist your company in obtaining an Import Export Code (IEC) within 1 to 2 business days, depending on government procedures.
Preparation of Import Export Code Registration application
Fill your Import Export License form, attach the necessary documents, and obtain your signature on the application.
Processing of IEC Application
Submit the IE code application, along with the required documents, to the Directorate General of Foreign Trade (DGFT) for further action and Import Export License issuance.

Issuance of the Import Export License
The DGFT department will issue an Import Export Code for your organization after the IEC application and required documents have been authenticated.
Conclusion
Nowadays getting IEC Registration in India is not so difficult. Simply contact CaonWeb, the best Online Ca services in India. Also, they will take care of everything for you at a very low cost. They give the best Tax consultant near me.
Add FAQ:
Q. Can a company have 2 IEC code?
Any entrepreneur can only have one IEC number, and if the entrepreneur has more than one, the IECs must be surrendered to the Regional Office for cancellation.
No, you cannot have more than one IEC registration code because it is given on the basis of a PAN card, and each PAN cardholder can only have one IEC Registration in India.
Q. Can import be done without IEC code?
An IEC Code (Import Export Code) is an official business identification number needed for exporting goods from India or importing to India. No export or import shall be made by any individual without getting an IEC till precisely exempted.
Q. When IEC code is mandatory?
Anyone who needs to pursue an import or export business in the country will need an IEC code. The DGFT is the one that issues Import Export License. IEC code is a 10-digit code that is valid forever.
Q. Do we need to take different IEC number for each firm?
Not every company is required to apply for IEC. However, IEC is linked to PAN. As a result, if a person owns multiple proprietorship businesses, only one IEC registration is required for each business. It's because a proprietorship firm does not have its own identity, so a person's PAN is used as the proprietorship firm's PAN.
📢 Related Blog: IMPORT EXPORT CODE REGISTRATION PROCEDURE
📢 Related Blog: ONLINE IMPORT EXPORT CODE REGISTRATION IN INDIA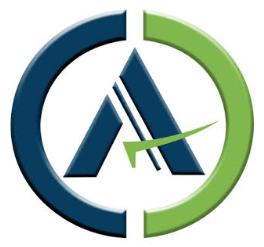 Chartered Accountant by profession, CA Sanket Agarwal has an experience of above11 years in Cross Border compliance , Import Export , International Taxation & is a passionate content creator.