DIN is the abbreviation which is used for Director Identification Number. DIN is issued by Ministry of corporate affairs (MCA), Government of India. All the existing or intending Director has to obtain DIN within the prescribed time frame. Upon making an application in the DIR-3 form as mentioned under section 153/154 of the companies act, 2013. During formation of a new company, an application for the allotment of DIN should be made through SPICe plus (SPICe+) at the time of incorporation.
DIN is an 8 digit unique identification number which possess lifetime validity (not applicable in case of deceased). DIN is in the similar lines with that of PAN& Aadhaar card.
FORMS THROUGH WHICH ONE CAN APPLY FOR DIN
SPICe plus or SPICe+ form
SPICe is an abbreviation of Simplified proforma for incorporating a company electronically and as it name suggests, acts as application form for company registration according to the guidelines on Ministry of corporate affairs (MCA). SPICe+ is an upgraded version of SPICe form which will be applicable from 15th February, 2020 across India. SPICe plus integrated 10 services from 3 central ministries which are essential for company incorporation in India.
Read other blog: SPICE PLUS COMPANY PROCEDURES
Any person intending to become a director in the existing company shall file the application form in the procedure prescribed in DIR-3 form & must follow the procedure mentioned below:

Compile the supporting documents: Photograph, Identity proof, Residence proof. No physical documents needs to be submitted at DIN cell.
Digital signature certificate (DSC): DSC is necessary to attach with DIR-3-DIN application form, which is intended to appoint him as a director and must be digitally verified by the company secretary, Managing director, CEO & CFO.

Payment of fees: once you have uploaded the documents, then the next step is payment of fees for DIR-3 form using online mode of payment through Net-banking/Credit card/Debit Card/NEFT.
Generate DIN: There are two situations under this scenario viz. If your DIR-3 details are unique and not duplicate then you will be issued an Authorised DIN, whereas if you have a duplicate DIR-3 form detail then you will get a Provisional DIN.
Verification of e-form: If your DIR-3 form details are found to be duplicating then it will be send to DIR processing cell for back office verification. Upon approval from the DIN cell, and would be applicable for further use.
Read more blog: MCA Introduces New Company Incorporation E-Form Spice+
If there is any change which needs to be made in DIR-3 form or SPICe+ with respect to any details of directors or any applicant then in that case one can submit DIR-6. This e-form of DIR-6 has to be digitally signed by a chartered accountant/company secretary in which applicant is proposed to be a director.
WHAT IS DIR-3 KYC?
Every individual who has been allotted a Director Identification Number (DIN) as on 31st March shall submit e-form DIR-3-KYC to the Central Government on or before 30th April of immediate next financial year.
There is no government fees which is charged if you have filed your DIR-3 on time but if you missed the due date then there is a penalty of INR 5,000.
Read this blog: Mandatory Filing of e-Form INC-22A (ACTIVE) 'KYC of Companies'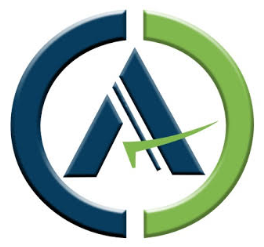 The CAONWEB Team comprises qualified chartered accountants and experienced investment experts who are passionate enough about finances to bring you the best advice and tips on everything related to your hard-earned money.