The Ministry of Corporate Affairs has launched a web-based form for Company registration in India known as the Spice Plus Form i.e. Spice+, the form is available on the MCA portal with effect from 23rd February, 2020. This move is aimed to further simplify the Company registration process and provide the user with ease of doing business and is therefore set to revolutionize the Company registration process in India.
The web form Spice plus i.e. Spice+ is designed to cater applications for various Company registrations, whether it's a Public Limited Company, One Person Company, Private Limited Company, Nidhi Company, Section 8 Company or Producer Company. The new web form is set to replace the old form filing system wherein all four incorporation forms were filled and then uploaded on the MCA portal.
The newly launched Spice Plus web-based form is a post login service which will offer the required registrations through one web form. Therefore we can say it's a complete bouquet of services required to run a Company thereby saving considerable amount of time and procedures.
Related Blog: HOW TO REGISTER A COMPANY IN DUBAI
The List of services provided by the Spice Plus form are as follows:
Name Reservation (Run would be discontinued for Company Registration)
Allotment of Director Identification Number i.e. DIN
Company Incorporation Certificate
PAN Number of the Company
TAN Number of the Company
Goods and Service Tax Registration
ESIC Registration
Opening of Bank Account.
Profession Tax Registration only for the State of Maharashtra
The Spice plus (Spice+) being an integrated web form is offering ten services by three Central Government Ministries and Departments:
Ministry of Corporate Affairs: Company Registration
Ministry of Labour: ESIC, EPFO
Department of Revenue in the Ministry of Finance: PAN, TAN
Related Blog: Online Business Registration Anywhere in India
The Spice+ form is divided into two parts:
Part A: Part A of the form Spice+ deals with name reservation of the Company, it can be used for taking name approval of the proposed Company and also for filing Company registration in one go.
Part A can be filled separately and once the name is approved part B needs to be filed using the same user login ID.
Part B: Part B of SPICe+ offers following services:
Incorporation of Company
Allotment of DIN
Mandatory issue of PAN Number
Mandatory issue of TAN Number
Mandatory issue of EPFO registration
Mandatory issue of ESIC registration
Mandatory issue of Profession Tax registration only in case of Maharashtra
Mandatory Opening of Bank Account for the Company
Allotment of GSTIN (if so applied)
Once the form SPICe+ is filled completely and submitted the form gets converted into a pdf format for affixing Digital Signature Certificates. Thereafter the digitally signed application along with the linked forms can be uploaded on the MCA portal. The form so filled needs to be certified by a professional for which one can take help of the Ca services.
Related Blog : ALL ABOUT COMPANY REGISTRATION IN INDIA
FAQ:
Q. What is the difference between SPICe form and Spice+?

A. Spice is an eform whereas Spice+ is the newly launched integrated Web form.

Q. What is the maximum size for uploading SPICe+ forms?

A. 6 MB for each of the PDF form.

Q. Is it mandatory to take registrations offered in Spice+?

A. Yes, except for GST registration all other registrations are mandatory

Q. Where can I find more information regarding Company registration process?

A. One can visit our site for more related information Click here: Company Registration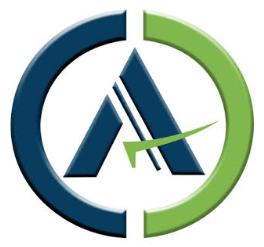 Chartered Accountant by profession, CA Sanket Agarwal has an experience of above11 years in Cross Border compliance , Import Export , International Taxation & is a passionate content creator.