Normal Fssai application and Fssai for export-oriented units differ in terms of details required to be filled up and documentation part. In Fssai for the agricultural product, you may need an additional license such as APEDA based on what product are you going to export. India is on top in terms of exporting agricultural products and processed foods. Exporting various agricultural products and processed food is one of the most attractive business in India.
FSSAI is one of the certifications you need to obtain before starting this business. FSSAI for export-oriented units is mandatory if they are dealing with any types of food products. The license needs to be taken from the place where you are operating your business. In applying for FSSAI before starting to export your food business, you need to have specified documents ready, It is better to hire a consultant to get your application filed because it is technical as you need to fill up the form accurately and submit documents as required by law. If we talk about FSSAI for the agricultural product then you may need to have other licenses such as APEDA, certificates from concerned product board based on which product are you going to export.
For all types of food businesses,
FSSAI is the regulatory authority. One shall mandatorily apply for Fssai and also comply with norms of safety, displaying certain information for consumers etc. APEDA is required when any business exports specified agricultural product,
The products that come under Apeda requirements are Herbal and medicinal plants/fruits, vegetables and their products/meat and meat products/poultry and poultry products/confectionary and bakery products/honey, jaggery and sugar products/cocoa its products and chocolates of all kinds/alcoholic and non-beverage products/cereal and cereal products/groundnuts peanuts and walnuts/pickles papads and chutneys /gaur gum/ floriculture and floriculture products. Apeda registration has to be taken by the person before the expiry of one month from the date on which he undertakes such exports.
Summary: At Caonweb, we have a team of experts helping people all over India start any kind of food businesses by making their Fssai registration easy. The team can guide you throughout at the best cost available in the market. All business and tax solution, licensing requirement is provided by the team of professionals at Caonweb.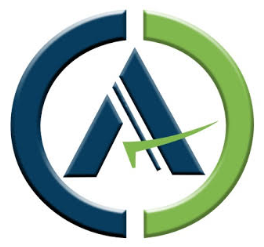 The CAONWEB Team comprises qualified chartered accountants and experienced investment experts who are passionate enough about finances to bring you the best advice and tips on everything related to your hard-earned money.