The business opportunities in India is attracting Non-resident person to start a company in India. Here we will simplify what all is needed for a nonresident Indian to start a business in India. The most ideal form of doing business in India is forming a private limited company.
How to register a company in India if you are a non-resident Indian?
Minimum criteria for a private limited company registration process is that the company shall have 2 directors, one shall be resident in India.
By resident in India means that person should have stayed in India for more than 182 days in the previous year.
Also, two shareholders are a mandatory requirement of a private limited company in India. However, in the shareholder case, there are no such terms of being resident. The shareholders can be a combination of individual, non-resident or other legal entities.
Directors shall have digital signatures for signing e-forms and Director Identification number (DIN) before proceeding with the process of incorporation.
In legal entity concept in India, shareholders are the owner of the company and the ownership is based on the percentage of shareholding they have. Director takes care of the operations of the legal entity and is representative of the legal entity for any legal matters.
Documents checklist in company registration in India if one director is Non Resident Indian
Identity proof

(PAN card)

Address proof

(DL/Voter ID/Bank statement)

Current address proof of NRI

(DL, Bank statement or any utility bill in the country of residence- These documents shall be notarized by public notary of USA and apostilled by competent authority

Passport size photo
How to start the procedure of company registration process in India?
Get the best of directory of consultants, first of all, it should be from the reliable source. All you find on the website may not be trustworthy, so you first do your homework on how genuine is the website.
If you get in touch with the right expert it becomes absolutely a hassle-free process for you, so the best route is to find an expert such as a chartered accountant or company secretary in India and then get started.
Given all the documents And application filing is completed then it is a matter of less than a month to have your legal entity registered in India

Question: Should the nonresident person who is director shall be present in India when a company is being incorporated?
Another important question a non-resident Indian might have about how to register a company in India is :
Answer: Well the answer to this is No, it is not necessary for a nonresident director or shareholder to have their presence in India. Your consultant can get the entire process completed online without having you to travel to India.
India is among the top growing economies in the world and there have been solid success stories of new ideas, businesses in India. The ease of doing the business ranking of India has improved drastically in the past few months and it could be a time when you can to so much in India.
Good luck for your new venture!!!!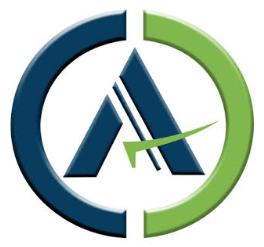 Chartered Accountant by profession, CA Sanket Agarwal has an experience of above11 years in Cross Border compliance , Import Export , International Taxation & is a passionate content creator.