Financing is the primary roadblock which almost every Startup registration in India has to cross. It is capital which brings an innovative Startup registration idea into reality. No other option but money could help you to effectively kick-start your business. Big corporates, MNC, large business houses have huge chunks of resources at their disposal to invest in their new projects but for a MSME registration, small business getting government grant is little challenging.
So before actually planning to start your small business venture in India, one must factor in all the criteria these grants look for and is your business falling under those criteria.
WHAT IS GOVERNMENT GRANT?
Government grant is a form of financial assistance which is being provided by the government to realise the true potential of the project. Government grant is more like a government funding or assistance in favour of a particular project. A government grant is in no way an obligation on the government neither the government acts a guarantor in any credit being provided to that entity.
HOW GOVERNMENT GRANT WORKS?
Government grants are not automatic and they need to be applied by the promoter and they have to introduce the project to the government.
Promoters letter of request >>> Recommendation letter from the authority >>> Bank statement to be attached >>> Affidavit (Details of any VC, Angel investor on board) >>> copy of banks inspection report >>> Government application form
This is the basic framework through which an application to get a government grant for your project will go through. In India, government grants could be in various forms delivered by:
Directly by central government
Directly by state government
Institution under Union government of India
Institution under State government of India
Public sector unit (PSU) scheme
WHY GOVERNMENT GRANT IS BENEFICIAL FOR STARTUPS?
1. Business expansion
Government grant & loan support help in business expansion by way of opening certain new areas, improve business production, develop new marketing strategies to fulfil all the business operations and help them in optimizing compliance cost.
2. Technology adoption
With the help of government grants, purchasing new innovative equipment that delivers updated capabilities becomes easy and convenient. Significantly increases output production and reduces unnecessary wastage.
3. Training & development
Continuous development of the skilled workforce by arranging workshops, seminars, pilot projects will help your workforce to grow. To motivate and improve the skills of certain sections, the government from time to time arrange workshops for their skill up gradation.
4. Improving project outcomes
Apart from business expansion, technology adoption, government grants could greatly improve the project outcomes of the proposed business venture. Project expansion, improved scale and accelerated business timelines will ultimately lead to an improved project outcomes.
WHAT ARE THE COMPLIANCE PROCEDURES FOR GOVERNMENT GRANTS?
The receipt of government grants and its subsequent adjustment in the books of accounts is essential for two reasons:
If a government grant is already received and being invested in the business then it must be accounted in the books as per the principles of accounting.
Since it is desired that our books must display the true picture of our organization, therefore it becomes necessary that the actual quantifiable figure must be mentioned in our books to know the extent by which the enterprise is being benefited from such government grants.
Income tax department, MCA & various accounting bodies how grants must be treated in the company's books of accounts. Since we know that it requires deep technical knowledge to efficiently make arrangements to manage government grants in the books of accounts, you must consult a chartered accountant.
A chartered accountant has a deep knowledge of bookkeeping & accounting, income tax adjustments and also to make adjustments for government grants.
COMPANY REGISTRATION At The LOWEST PRICE !! Call @ (0120) 4231116
FREQUENTLY ASKED QUESTIONS (FAQ's)
Q What are various government grants for Startup registration in India?
Venture capital scheme (Ministry of agriculture)
Support for International Patent Protection in Electronics and & Information Technology (Ministry of electronics & information technology)
Single point registration scheme (MSME Ministry)
Extra Mural research funding (Ministry of science & technology)
High risk and high reward research (Science & engineering research board)
Stand up India (SIDBI)
Pradhan Mantri Mudra Yojana (Ministry of Finance)
Above mentioned are some of the government grants schemes which are beneficial for Startup registration in India. But the list is endless and for almost every sector there is a government grant scheme applicable. For more information on government grant and how to apply for it, feel free to get in touch with our experts, call us at 0120-4231116
Q How can I get financial help from the government of India to start my business?
One of the famous schemes through which the government of India is helping many Startups, Small businesses in India viz. Pradhan Mantri Mudra Yojana (PMMY). This scheme is to benefit all those who require an amount from 50,000 upto INR 10 Lacs. These are categorised under three different categories:
Shishu: Upto 50,000
Kishore: 50,001 – 5 Lacs
Tarun: 5,00,001 – 10 Lacs
Apart from these schemes, there are various schemes under which the government of India helps Startup registration to get financial aid. Some of the measures which include indirect ways of getting financial aid are interest subvention scheme, Micro credit scheme for MSME registration, Refinance from NBFCs etc.
Q How can I find the best CA Services for my Startup registration?
Finding the best CA services online in your area is made easy with the help CAonWEB. Starting from Startup registration >>> compliance service required for business >>> guidance on various government grants and various other services which are essential in all your business operations are being provided by us.
We have a team of Chartered Accountants, Company secretaries and various other experts from diverse backgrounds who are working tirelessly to bring your business endeavours into reality.
Feel free to reach out to us through below mentioned details:
E-36, 1st Floor, Noida sector-8 [201301]

Contact No: 0120-4231116

E-mail: info@caonweb.com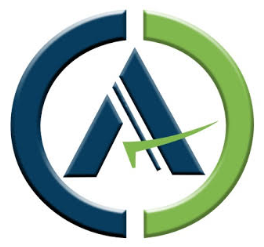 The CAONWEB Team comprises qualified chartered accountants and experienced investment experts who are passionate enough about finances to bring you the best advice and tips on everything related to your hard-earned money.