According to government laws, you need two registrations in order to launch an import and export firm in India. They are : IEC registration and AD CODE Registration .In India, you cannot begin an import-export firm without these two registrations. For your goods to be cleared through customs, the AD Code is necessary. To obtain Ad Code Online you need guidance & assistance of best industry experts. 
Caonweb has experts who can help you to obtain AD CODE Registration online Mr. Sanket Agrawal helps in all types of ca services like ITR filling, all types of registrations, and tax filling. Since many years he has been assisting clients establishing more than 9,000+ companies successfully all over the world. As in India, Dubai, and Hong Kong. Now let's have a detailed overview of how to get an Online Ad Code.
What is AD Code Registration all about?
A 14-digit code called an AD(Authorized Dealer) Code is given out. The AD Code's objective is to verify if foreign exchange transactions in an exporter's current account originate from a legitimate channel or not.
For customs clearance of goods imported or exported, unique AD Code registration is needed for each port. At each port where the exporter intends to export his shipment, he must register the AD Code.
Why get AD Code for goods export-import?
A crucial document needed for customs clearance is the AD code. The exporter cannot generate his shipping bill number, which is essential for customs clearance, without this AD code. Additionally, getting government payments directly into an existing bank account requires an AD code. Therefore, as soon as he acquires the specific Import Export Code, an exporter must register for the AD code at his customs port.
How to get an Online AD Code?
Enter Icegate.
Tap on Bank Account Management on the left side.
Select the Authorised Dealer Code Registration option on the Export Promotion Bank Account Management page that appears.
Go to the left side and select e-Sanchit. This takes you to a page where you can electronically file documents. Upload the required paperwork, which needs to be in the right format and digitally signed.
An IRN and DRN number are generated once the documents have been successfully uploaded.
Return to the Export Promotion Bank Account Management page and select Add New Account from the AD Code Registration dashboard.
Click submit after entering the necessary bank information, IRN, and port location code.
A six-digit OTP is issued to your email ID and mobile number if the inputs are correct.
Check the OTP. Your registration request is now complete. Customs will now review the documentation and either approve or refuse the request.
You can check your registered AD Code and bank information on the same dashboard if your request has been granted.
Conclusion
A hassle-free and error-free Online AD Code Registration Service is offered in India by our highly qualified expert team at CaonWeb. Our Tax consultants & Online Ca services are renowned all over the world. Get affordable packages now!!!
FAQs:
Q -Is AD code mandatory?
The obtaining of an AD Code is necessary for customs clearance and is required of all importers and exporters of products in India.
Q -What are the documents required for AD code registration?
There are a number of documents required for AD code registering like AD Code letter on banker's letterhead, GST Registration, ITR of the company (3 years), IE code,  Director or Partner or Proprietor basic info etc. For more details log on Caonweb website.
Q -How do I register an AD code?
There is a various steps to register an AD code online, you just have to login into the Icegate website operating your ID and password. Then follow the process mentioned on the CaonWeb website.
Q -What is AD code registration for export?
An AD Code is a 14-digit code provided by the bank where the exporter keeps a current account for business purposes. After the exporter has registered for an IEC by the DGFT, they can acquire this code, printed with the bank letterhead. It is valid for all times.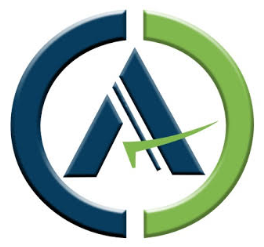 The CAONWEB Team comprises qualified chartered accountants and experienced investment experts who are passionate enough about finances to bring you the best advice and tips on everything related to your hard-earned money.