The choice of the appropriate company structure for your firm is just as important as any other business-related decision. Your company can run effectively and achieve your necessary business goals with the help of the proper Online Company Registration process. Company incorporation is important and registering it brings legality to it, in short, more brand value. Every company in India is required to register in order to comply with the law.
Company Registration in India can be done easily, Mr. Sanket Agrawal the Industry expert helps in forming any kind of company by easing the process of company registration. Also, he provides all types of Online Ca services and has He has established more than 9,000+ companies successfully all over the world in India, Dubai, and Hong Kong.
Best Company incorporation in India: Private Limited Company
The most common type of business structure in India is the private limited company. A private limited company must have at least two shareholders and two directors in order to be registered, and the process is done online.

Benefits of Online Company Registration as Private Limited
A private limited Company Registration in India has a legal identity, which in legal terms means it has a distinct identity from its members and helps in the development of the company's brand.
Private Company incorporation can acquire, possess, enjoy, and alienate property in its own name because it is a separate legal entity, and as long as the business is operating normally, no shareholder may claim any of the company's assets as their own.
In the viewpoint of the law, a Private Limited Company incorporation is created as a separate company entity. Additionally, even after the passing of every member of the company, the life of the private company continues.
Procedure for Company Registration in India as Private Limited
A maximum of two names may be proposed in a single application for Online Company Registration with the Ministry of Corporate Affairs (MCA) to reserve the Name. MCA Rules must be followed in order for the Names to be approved for Private Ltd Online Company Registration.
After name reservation, a request for Digital Signature Certificates (DSC) for each Shareholder and Director will be submitted.
Draft DIR2, INC9, NOC, and other declarations, together with MOA and AOA, must still be signed by the shareholders and directors before they are finalized.
Applications for Company incorporation must be submitted to MCA using the thorough company registration forms SPICe+ and AGILE Pro.
Finally, MCA will issue a Certificate of Incorporation (COI), and the firm will be registered.
Documents Required for Pvt Ltd Company Registration in India
1 Passport Size Photograph
ID Proof of Directors & shareholder
Address Proof of Directors & shareholder
E-mail ID & Mobile Number of all the Shareholder and Director
Registered Office Address Proof as Electricity Bill, Water Bill, Gas Bill (not older than two months);
NOC from the Owner of Premises if rented property
For knowing more details about Online Company Registration in India visit our website https://www.caonweb.com/. We are the best Tax consultant near me servcies providers worldwide at reasonable prices.
Add FAQ:
Q -Is registering a company in India mandatory?
Yes! Its is. Because if you don't register your company you won't be able to enjoy all the advantages that a legitimate company entity could. In addition to being a corporate legal entity, a company can benefit from numerous tax advantages. Once incorporated, a business can readily borrow money and file lawsuits against both public and private parties. Receiving a rebate and filing taxes are both made simpler.
Q -Can I run a business without registering?
Operating as a sole proprietorship without registering your business is completely legal. However, keep in mind that doing so offers you no legal protection whatsoever in the event that you incur debt or are sued.
Q -How do you register a one person company?
A one-person business must have at least one director to be incorporated, and a one-person corporation may have up to 15 directors. Make an online application on the mca portal submit necessary documents with help of ca servcies (CaonWeb) and get CIN easily.
Q -Is company registration process online or offline?
You can do it both ways but online Company Registration in India is preferred due to the quick and easy process. Offline registration requires a lot of physical presence which is quite difficult to do in today's time.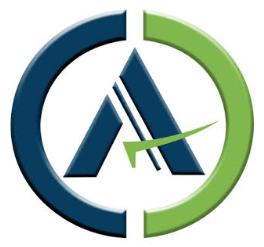 Chartered Accountant by profession, CA Sanket Agarwal has an experience of above11 years in Cross Border compliance , Import Export , International Taxation & is a passionate content creator.