HOW TO INVEST MONEY IN UAE: BEST INVESTMENT OPTIONS IN THE COUNTRY | CAonWeb.com
Investing your hard earned money has always been a top priority for every individual. Each and every individual looks forward to most optimum investing opportunity to park their funds. Depending on the risk bearing capacity and the amount of funds in hand to invest, the actual returns might differ for every individual per se.
Considering today's scenario where most of the individuals are looking for globalised opportunities, Investment in Dubai has turned out to be a lucrative opportunity for them.
But The Question 'How To Invest In Dubai' Still Prevails In Mind.
Just like India, there are various opportunities of investment in Dubai for every category of investors.
1. Business opportunities
Company registration in Dubai for the purpose of business expansion of starting a new venture is one mode that will fetch you long term returns. Since Dubai is a geopolitical advantaged nation and establishing your company in there will offer huge long term dividends for your company.
There are several sources of company registration in Dubai starting from free zones, Dubai mainland, DMCC, Ajman & Rasal khema. To find the best consultant for investment in UAE, find experienced Chartered Accountant near you to get the most balance guidance.
2. Real Estate
Investing in land has been most favoured investment destination to park your idle funds. This is favoured by almost every investor across the globe. The chances of land prices dropping drastically down are quite less as compared to other investment instruments. Real estate investment in Dubai is mostly opted by expats. Considering all the key developments, real estate investors can expect a fair amount of return from investment in Dubai.
3. Bonds/stocks/Mutual funds
One of the smartest ways of managing your funds is to do a value investing in Bonds, Mutual funds & stock markets. Just like India, Dubai also has a separate stock market for trading in equity, debentures, F&O segment, etc. Before the stock market investment in Dubai it is advisable to consult an expert or find experienced Chartered Accountant near you so that you could safely earn a decent amount of returns on your investment.
4. Gold/Silver/Diamond
Irrespective of the nation you are planning to invest in, these precious metals such as Gold, silver & diamond are some of the mainstream investment options. They are highly liquid in nature as compared to any real estate investment. However the international gold market keeps on fluctuating so there are a lot of anomalies in it, so it is advisable to do deep research before investing.
To get deep insights about various options of investment in Dubai and to get company registration in Dubai, find experience Chartered Accountant near you who will guide you through the complete path of investing in UAE.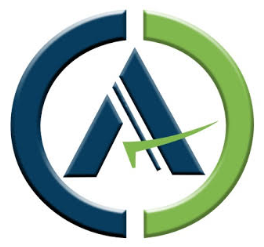 The CAONWEB Team comprises qualified chartered accountants and experienced investment experts who are passionate enough about finances to bring you the best advice and tips on everything related to your hard-earned money.