What is Digital signature certificate (DSC)?
Digital signature certificate (DSC) provisions are regulated under Information & technology act, 2000. This is the most authentic and secures way of uploading a document electronically.
Digital signature certificate (DSC) is a way of signing a document electronically. In the era of internet where everything is present online, it is need of the hour to make these transactions fully authentic and Digital signature certificate (DSC) is the right choice for that.
Digital signature certificate (DSC) authenticates the identity of the sender or signer of the document and the sender cannot easily disclaim it later on.
Digital signature certificate (DSC) includes following information about the user:
User Name
Pin code
Country
E-mail address
Date of issuance certificate
Name of certifying authority
Read other Blogs: How to Register a Trademark & What Cannot Be Trademarked In India?
How Digital signature certificate (DSC) is useful?
Reduce cost & time: One can digitally sign the documents and send them much more quickly as compared to physically signing and delivering the documents to the concerned person. The Digital Signature certificate (DSC) does not demand the physically presence of Signature holder to conduct or authorize a business.
Integration of data: Once signed, it's difficult to edit or change the document content which makes it safe & secure. Many times when there is any investigation going on and you are required to present the proof, then digitally signed documents acts as a full proof.
Documents authenticity: Digital signature certificate (DSC) minimises the chances of a document being forged. Hence the authenticity of a document is restored in case of any discrepancy. An original signature holder is the rightful person to authenticate the documents.
Statutory compliance: There are certain circumstances where it is compulsory to have a Digital signature certificate (DSC). For instance those entities that are required to get their accounts audited or income tax return by a certified professional have to compulsorily do it using a digital signature certificate (DSC). Furthermore certain departments has made it compulsory to use electronic signature such as, Ministry of Corporate Affairs (MCA) has made it mandatory for companies to file annual reports, applications and forms using a electronic signature and under GST registration a company can get registered only by verifying the GST application through an electronic signature.
Read more: Nidhi Company in India – It's Features, Advantages & Disadvantages
FEATURES OF DIGITAL SIGNATURE CERTIFICATE
Legal Limitation: One can use only the valid electronic signature issued to him/her by the authorities. Using someone else's electronic signature is illegal and is considered as a civil offence. This legal bar is not only on those who have their electronic signature with the authorities but all those who don't have any digital signature.
Certification agencies: Under the provisions of Information technology act, 2000 controller of certification agencies (CCA) is the rightful authority to authorise the certification agencies for issuing digital signature certificate (DSC). Accordingly section 4 of IT Act, 2000 has specified nine agencies that are authorised to issue DSC.

National informatics centre (NIC)
IDRBT
Verasys
Capricorn
NSDL
C-DAC
E-MUDHRA
(n) Code solutions CA
Safecrypt CA, Sify communication ltd.
Categories of Digital Signature Certificate (DSC): There are three (3) categories of DSC which is issued by the certifying authorities above:
Class I – Issued to business personnel or private individuals. This authorises that the information mentioned by the subscriber does not conflict with that already mentioned in consumer database. Data compromise risk is not significant.
Class II – Issued to business personnel or private individuals. Relevant where the risk of fraudulent activity or data compromise if moderate in nature.
Class III – Issued to Individuals as well as organisations. Relevant where the data security is of utmost priority and failure of security services in high.
Cost/Price of DSC: It includes the cost of medium, the cost of issuance of DSC and the renewal cost after the period of validity. Company representatives and professionals are free to procure DSC from any Certification Agencies as per the MCA portal. The issuance cost varies from agency to agency and are primarily derived from market forces.
Also Read This: FOOD SAFETY AND STANDARDS AUTHORITY OF INDIA
HOW TO APPLY FOR DIGITAL SIGNATURE CERTIFICATE (DSC) & DOCUMENTS REQUIRED?
Approach anyone of the above mentioned certifying authorities.
Carry original documents & self-attested copies of the same.
Using Aadhar card E-KYC based authentication (no supporting documents required in this case)
Letter/certificate as certified by the bank managers containing the DSC applicant information as retained in banks database.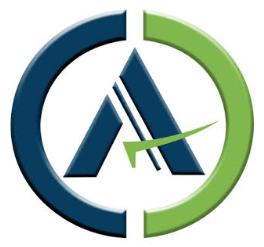 Chartered Accountant by profession, CA Sanket Agarwal has an experience of above11 years in Cross Border compliance , Import Export , International Taxation & is a passionate content creator.