Trademark registration is regulated under the rules and regulation specified Trademarks act, 1999. Trademark registration gives an individual advantage over its competitors in the market. It also gives your product a legal representation, uniqueness from competitors, helps in creating a brand value. This unique identification is given in the form of certain word, logo, symbol, character, numerals or a combination of these.
WHAT IS TRADEMARK?
Trademark could be a symbol, word, numerals, colour combination, label or a mix of all, which is used by business to differentiate its products from that of its competitors in the market.
WHO AUTHORISES TRADEMARK
In India, a trademark is authorised by controller general of patents designs & trademarks under ministry of commerce & industry, Government of India. Trademark gives its owner the right to sue for loss of infringement, misuse of its patented trademark.
If your trademark is similar to existing registered trademarks or it is offensive in nature or unreliable then it could not be registered.
WHO CAN APPLY FOR TRADEMARK REGISTRATION
An application for trademark registration can be applied by:
Individuals
Private companies
Limited liability companies
Public limited companies
NGO
ADVANTAGES OF TRADEMARK REGISTRATION
There are various advantages which are related with trademark registration, some of them are discussed below:
Brand Protection: Creating & managing brand of your business is necessity but providing it due protection is something one should also focus at while creating a brand. This can be provided by registering it with Intellectual Property Rights Registrar .
Goodwill: It is something which requires continuous hard work, a sense of trustworthiness with a brand, a reputation which a particular brand possesses in the market. This is a quantifiable asset which can be redeemed while it is being sold.
Product Differentiation: To differentiate your product from the competitors in the market, it's required that you must differentiate it from the competitors. This can be done easily by Trademark registration.
Recognition to product/service: Trademark registration of product provides it due recognition amongst the category; product is falling under.
Quality Assurance: While developing the product/service one must give priority for its quality and this can be done if the product has a due certificate for it.
Prevent unfair trade practices: once you have registered under trademark registration act, no other company/competitor can use your logo, symbol which you have registered under your name.
Legal proceedings: If any person tries to use the trademark of product without the permission of the registered owner, then legal proceedings can be started in the court of law against the individual doing so.
Edge over competitors in market: Getting your product/service registered under trademark registration act, will certainly give you an edge over your competitors in the market
Additional brand presence in the market
Less volatility in business
Easy market penetration
Competent brand value

TRADEMARK REGISTRATION PROCESS
Prepare a list of prospective name that would represent your brand.
Supporting documents to be submitted with the trademark application form.
Filing an application for trademark registration. There are two ways for making an application-
Offline mode: you will have to personally move an application to the registrar office of trademarks in major cities such as New Delhi, Kolkata, Mumbai, Chennai etc. It will take around 15-20 days for you to receive the acknowledgment receipt.
Online mode: Here in E-registration mode, you will receive the acknowledgment receipt instantly. Once you have received the receipt you can use the "TM" symbol beside your brand name.
An application for trademark registration shall be made in Form TM-A and shall be signed either by the applicant or his agent.
Examination of trademark registration application: Once you have applied and you have sent the application to the registrar, now he will examine whether you have followed certain conditions that you needs to comply with or not.
Application for any miscellaneous function in respect of a trademark registration must be in format of Form TM-M.
In the case of an application for trademark registration in respect of a large variety of goods or services, the Registrar may refuse to accept the application unless he is satisfied that the specification is justified by the use of the trademark which the applicant has made.
Trademark registration certificate: If there is no opposition from anyone within the stipulated time period of 90 days, then registrar will accept your application and subsequently your trademark certificate will be issued.
To know more read: What is Trademark Registration Procedure In India?
DOCUMENTS REQUIRED FOR TRADEMARK REGISTRATION
While applying for trademark registration, following documents must be taken care of before making an application:
Proof of Applicant: The trademark owner or the person who is approved by the trademark owner requires presenting their identity proof. It can be your Aadhar Card, Driving License, Passport, Ration card or Voter's ID.
Brand Name & Logo: Must contain name of the brand for which you are applying trademark registration.
Affidavit: One should submit the affidavit; it will give the authorisation for use of personal data.
MSME / Start-up Recognition: To get a substantial rebate on government fee a partnership firm/body corporate can submit a certificate of registration under MSME or Startup India.
Signed Form TM – 48: Form for authorisation of an agent.
PAN Card and Address Proof of Applicant
Get Import Export Code Online on lowest cost.
WHAT CANNOT BE TRADEMARKED IN INDIA
Section (9) of the trademarks act, 1999 deals with the grounds on which trademark registration can be refused. Certain categories which can be devoid from trademark registration are:
Lost the distinctive identity of the product and cannot be able to distinguish it from other goods or service.
If it is of such nature that it deceive the public at large.
If it hurts the religious sentiments of any class or any senior citizen of India.
If it contains any obscene matter.
If its use is prohibited under emblems & name act, 1950.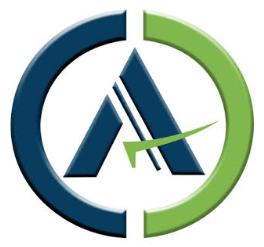 Chartered Accountant by profession, CA Sanket Agarwal has an experience of above11 years in Cross Border compliance , Import Export , International Taxation & is a passionate content creator.