One of Prime Minister Narendra Modi's best programs is Make in India. It started on September 25, 2014. The major purpose of Make in India Registration is to improve skills and generate employment possibilities for various economic sectors. By 2025, it also wants to make India a hub for global design and production.
It includes over 25 different economic sectors. Biotechnology, chemicals, food processing, leather, oil and gas, railroads, tourism and hospitality, space and astronomy, thermal power, etc. are a few examples of sectors. Suggested by the expert CA Mr. Sanket Agrawal who is helping businesses to obtain the Make In India project into reality with his Online Ca services.
Process of Make in India Registration
The "Make in India" initiative acknowledges that a continuing international campaign and ease of doing business are two crucial criteria to encourage entrepreneurship across all industries, not just the manufacturing one.
The production cycle is emphasized by the motto "Zero Defect Zero Effect." It implies that products should be produced flawlessly and without causing environmental harm. The campaign is created by Weeden Kennedy with the introduction of a portal and brochures in various industries. The manufacturing application norms and procedures are now accessible online. And licenses now have a three-year validity period.
Around 2500 foreign participants and 8000 domestic participants in the "Make in India Week" event held by the Mumbai Metropolitan Region Development Authority (MMRDA) included business teams from 72 different countries, delegations from 17 different Indian states, and representatives from 68 different foreign governments. The goal is to delicense and deregulate the sector over a company's entire life cycle.

Criteria for obtaining authorization to use the logo
By giving adequate notice, the DIPP has the authority to revoke the authorization given for using the "Make in India" logo.
The right to review the style and arrangement of the "Make in India" logo that has been suggested for use during the event was also retained by the DIPP.
Sectors of focus for Online Make In India Registration
The 'Make in India Registration brought about by the Department of Industrial Policy and Promotion, will mainly focus on 25 sectors. They are listed below:
Automobiles
Automobile components
Aviation
Biotechnology
Chemicals
Construction
Defense manufacturing
Electrical machinery
Electronic systems
Food processing
IT & BPM
Leather
Media and entertainment
Mining
Oil and gas
Pharmaceuticals
Ports and shipping
Railways
Renewable energy
Roads and highways
Space
Textile and garments
Thermal power
Tourism and hospitality and wellness

Use of the Make In India Logo in Publications, Events, and on Websites and Portals
When DPIIT is providing financial support for an event or when a private organization is organizing an event for a set length of time, special attention should be paid to:
The event's nature and relevance
Profile and prior experience of the organizers
Profiles of the Delegates and Participants
Exposure area, supplying DPIIT promotional materials in the delegate kits, etc. Only publications, websites, and portals relevant to authorized industries will be taken into consideration for the use of Make in India Registration. Every case will be evaluated according to merit.
Individual requests for the use of MII will be taken into consideration if they support the MII cause. Every case will be evaluated according to merit. For more details on Make in India Registration, you can connect with Caonweb ( Tax consultant near me).
FAQ:
Q -Who can register for Make in India?
Many public, semi-public, and private authorities may use the Make In India logo.
Q – What are the criteria for Make in India?
There are 3 categories for Make In India that is :
General Category
Technical Category
Financial Category
Q – How can I get permission for the Make in India logo?
The Department of Industrial Policy and Promotion DIPP blesses authorization to use the "Make in India" logo.
Q – What are the limitations of Make in India?
Make in India encourages foreign nations to its nation, and when these countries set up factories, they attract locals to live nearby. Small business owners that are already working hard to secure their positions suffer a loss as a result.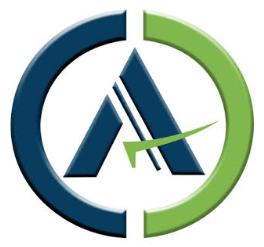 Chartered Accountant by profession, CA Sanket Agarwal has an experience of above11 years in Cross Border compliance , Import Export , International Taxation & is a passionate content creator.