You must first register on Iecgate to register an AD Code for use in export and import customs clearance. You can register for IECGATE without purchasing a digital key, but we advise doing so first since you need one to sign and upload supporting documents. For More assistance we have industry expert Mr. Sanket Agrawal, he has helped many companies worldwide with icegate ad code registration, and has 10 + years of experience.
Overview of AD Code? : how to register ad code
For foreign currency transactions, the bank issues a 7-digit number called the AD Code, or Authorized Dealer Code. The two most crucial registrations that every exporting business must complete are IEC registration and ad code registration icegate. For Indian goods to be cleared via customs, ICEGATE registration is essential.
Each port must do ad code registration icegate separately on the Icegate portal in order to ensure that foreign currency transactions in the exporter's current bank account are made using an authentic method.
Example of how to register ad code :
If an exporter wants to ship your shipment from the Bombay port of Nhava Sheva, they must register their AD code there.
The shipping bill number cannot be created through the Electronic Data Interchange (EDI) system, which is a component of the ICEGATE Portal (Customs National Trade Portal), without an AD Code Registration. For customs clearance, the shipping bill number is necessary, and an AD Code is needed to collect government benefits straight into the current account of your company.

Why is ad code registration on icegate required?
Businesses that want to export products from India must get an AD code for numerous reasons. The following is a list of some key points of time:
Direct Credit Transfer to the Trader's Account
Documents Required for Export.
Shipping bill submission required for customs clearance
For claiming incentives and refunds, this is crucial.
Requirements for issuing payment to importers.
The AD Code Icegate web portal can be used to register ports for export.
Benefits of AD Code Registration
Obtaining an AD Code has the following benefits:
It assists in business expansion and opens us access to a larger global market. It allows the company to expand fast.
An AD Code can only be acquired once. It signifies that there is no requirement to file any returns.
The AD Code is in effect (valid) so long as the holder's business is active.. Therefore, there is no need to renew it.
Companies receive a variety of incentives from the Directorate General of Foreign Trade, Export Promotion Council, Customs, and numerous other Government Departments for their imports and exports AD Code.
This is one of the essential documents required for export customs clearance. A shipment bill without it cannot be accepted by the ICEGATE, the Indian Customs Electronic Data Exchange Platform.
Using AD Code, credit can be directly transferred to a trader's bank account.
Any government advantages that a person wants to use will be immediately credited to his current account if he has an AD Code registered custom.
Documents Needed to get ad code for export & import: how to register ad code
The following are the papers that must be provided to get an AD Code:
Authentic bank letter of consent for an AD code.
A letter on business letterhead from the exporter requesting or authorizing the registration of the AD Code.
Request for Icegate Ad Code Registration in a document on a customs broker's letterhead.
A certificate of GST registration.
IT returns of recent.
copies of the bank announcement
License for the import-export code.
Company PAN Card.
Certificate from the Export House.
Manufacturer's Permit.
A passport, voter ID card, PAN card, or Aadhar card are examples of identification papers for the owner or partner.
Step by step the process of ad code registration on icegate
How to register ad code? Follow these simple steps :
Visit the icegate.gov.in website.
Auto Iec registration allows registration without a digital key.
Use this link to register if you have a digital key: IECGATE partnership registration.
Please log in using the Login Page after registering.
After logging in, select Authorized dealer code registration from the drop-down option under Bank account management.
After logging in, upload all the supporting papers using E-Sanchit. Once you log in to Icegate, this tab will be available.
All documents must be digitally signed using a digital signature before being uploaded.
Exporters are encouraged to ask the appropriate bank to email the aforementioned Bank Authorization Letter and/or NOC directly to the email address- (Your custom station) Section EDI.
Things to keep in mind for how to register ad code
If you decide to register for any user position or type on ICEGATE, please be aware of the following:
The ICEGATE website only allows one F-card holder or parent user to register for every given company. There may be more than one parent user or F card holder in the organization whose name appears on the Customs Broker license, though.
Fraud and repudiation are prevented via the registration process. The parent user is given access at the application level with the proper role mapping, enabling them to choose whether to enable or disable their kid user (Employee).
Please check to see if the newly formed user ID has already been registered on ICEGATE by comparing it to the email ID.
At the time of registration, information about the registrant and a soft copy of the PAN card is needed. Online information verification uses the Income Tax department's PAN database.
Make that the name entered during ICEGATE registration corresponds to the name on the PAN. The user also needs to upload a copy of their PAN.
Using the same PAN, the user can register under a variety of user roles, including Shipping Agent, Shipping Line, Custom Broker, Custodian, Console, and Airline.
What are the registration fees for icegate ad code registration?
State-by-state variations in India's icegate ad code registration fees result in an average cost of Rs. 1,000 and may vary. Every business with a revenue of more than Rs. 50 lakhs must register an AD code with the Indian government. Your company is identified online by a special six-digit number called the AD code.
To register your code, you must include information about your business, like its name, phone number, and website address. Additionally, there is a registration cost that must be paid. You must routinely update your information to keep it correct and current after registering your code. Contact the correct state government office to get started if you operate an online business in India and want to register an AD code.
Is there a way to update the present AD code?
If you're wondering whether the current AD code can be upgraded, consider this: cores. You can, indeed. Of course, you can change current AD Codes and add new ones using the Icegate facility. (Changes to your bank account, for instance, might necessitate altering your AD Code.) A request for modification must be supported by:
Additionally, an exporter's letter outlining the reasons you needed to modify or revoke your previously registered AD Code.
Along with the email address for the appropriate bank branch.
Along with any other paperwork that would be needed to create an AD code.
The Importance of ad code for export
It is necessary for the passage of customs (its absence will trample the generation of a shipping bill that is obligatory for customs clearance).
Without the ICEGATE Portal's Electronic Data Interchange (EDI) system, it will be unable to generate shipping bills.
Direct credit transfers to traders' current accounts are permitted with the registration of an AD code with Customs.

How to register ad code Application Format?
The first individual would require to get the equal from the bank in order to register the AD code online. You must notify the bank in writing that your business has a clear relation to the AD code in order to achieve this. The format for the letter must be as follows:
To
The Manager,
(Bank name),
(Bank Branch),
(Address and Contact)
Sir/Madam,
Subject: Request for Authorized Dealer Code
I am (account no.) of (bank branch) branch of your prestigious establishment, and I would like to apply for an Authorized Dealer (AD code) code as I am presently exporting a bulk order abroad (estimated time frame), and I require the AD code to be certified with the port (port name) I will be sending my bulk order through.
At your earliest possible opportunity, kindly issue the AD code letter sent to the commissioner of customs at the port (port name) in the prescribed format (possessed format).
My IEC number is (Enclose IEC number)
I would be thankful if this proposal is treated urgently.
Thank you,
Yours sincerely
(Your name/Signatory)
As soon as your application has been completed, you will receive the AD code that your bank has assigned under Annexure-A. After obtaining this, you can proceed to the process' following phase, which is the online registration of the AD Code.

Conclusion
It's necessary to register with Indian customs to write the Ad code if you want to export from India. This will offer you access to a variety of tools and support services that will enable you to effectively export your AD code. Take advantage of this helpful resource before shipping your AD code by registering today. The process of ad code registration on icegate is quick and simple. In conclusion, if you have any more questions regarding the registration of the ad code for export from India, please get in touch with us as soon as possible on Caonweb.
Frequently Asked Question
Q- Are imports possible without AD Codes?
Without an AD Code, importers cannot import goods since they cannot create shipping bills and cannot send money abroad.
Q- An AD Code must be obtained by whom?
The AD Code is a necessity for all exporters and importers of goods into India because it is required for customs clearance.
Q- How can I receive an AD Code?
You can submit the necessary business information and documents to our web portal to have the AD Code sent to your email. Our experts will easily apply and provide AD Codes.
Q- Without an AD Code, is it possible to import?
No, importers are unable to bring in their products without an AD Code since they are unable to create shipping bills and are unable to send money abroad without one.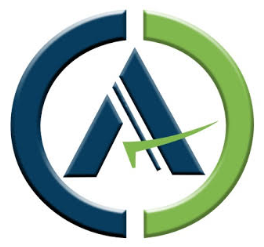 The CAONWEB Team comprises qualified chartered accountants and experienced investment experts who are passionate enough about finances to bring you the best advice and tips on everything related to your hard-earned money.