Small business Startup in India requires extensive planning at the preliminary stage, key financial decisions and a lot of legal formalities.
What is small business Startup in India?
Most influential and highly prioritized business segment during traditional times and even in contemporary times is the idea of having a small business Startup. The categorization of small business is in terms of it customer reach and the segment the business deals in. Based on these we can define small business Startup as the one which is a privately owned corporation, partnership or a sole proprietorship firm that is operating with limited employee strength, have a local presence and earn a less amount of revenue as compared to large corporations.
📢 Related Blog: CLASS 3 DIGITAL SIGNATURE CERTIFICATE (DSC) MANDATORY
Some features of small business Startup in India are:
Budgetary resource: With the limited financial back-up and limited funds available, there is always a budget constraint on small businesses. Reluctance to borrow from financial institutions as it will increase a burden on their profits is a continuous thought which holds them back from market borrowing.
Labour intensive: With fewer funds in hand they are not in a position to purchase big automated machines due to which this segment is generally labour intensive. Manual work has its perks & lacunas both for a business. In terms of less capital investment and flexibility it is good to be labour intensive whereas, it offers little or no long term benefits.
Unorganized sector: Unorganized sector constitutes more than 90%. Therefore it also has the maximum workforce participation and more competitive segment out of the complete lot.
📢 Related Blog: HOW TO REGISTER A COMPANY OR A STARTUP IN INDIA
Procedure of small business Startup in India
01. Market Research
Extensive market research is required before entering into any small business in India. Small business Startups will give a detailed report of your potential customers, competitors and accordingly will help you in framing policies. It will create a strong foundation base that will bring your business in a more advantageous position.
02. Business plan
Long term business horizon plan. An ideal business plan contains both short term milestones and long term vision of the business. Small business Startups aspires to lay their foot tight in the market during initial stage whereas in the long run looks to become a profit earning enterprise. This plan if executed properly can make a small business into a large enterprise in longer run.
03. Sources of funding
Funding is a constraint which small or big business always face. But in this 21st century era there are multiple sources where in a good business idea will get funding very easily and smoothly. Getting capital investment for your small business Startup is the most challenging task as it is a time consuming process and most thought after.
04. Business location
Totally depends on the type of business an individual is looking to set-up. If you're planning to have an online store, then what is the need of having a physical location for your business? Therefore Small business Startups must carefully check their business type and choose as per their need as this could affect the taxes, legal requirements & revenues.
05. Structure of your business
Sole proprietorship, Partnership firm, One Person Company or Private limited company etc. every other business type has a different mode of registration and the registration fee also changes. With this other business requirements also take a turn such as liability, business registration etc.
06. Business name
Most crucial stage is finalizing the name of company that will be your business identity. It could be a tough job to choose a name in every business incorporation in India. It's the name that goes along with the business throughout its lifetime; therefore one must keep it simple & give due importance in selecting company's name. Choosing the right name of your business will make or break your company future.
07. Registration of business
Once you've picked the perfect business name, it's time to make it legal and protect your brand. If you're doing business under a name different than your own, you'll need to register with the federal government, and maybe your state government, too.
08. PAN/TAN registration
PAN and TAN is an important document in business registration process since this facilitates in online income tax return filing & maintaining its record.
09. Licenses & permits
Different forms of businesses requires different licenses such as Food business needs the license from FSSAI to start their operation; APEDA license, Import export license are some of the business licenses which needs to be issued if the nature of business falls under their ambit.
10. Current bank account
Now you are all set to open your current account with the bank in registered company's name. To open your bank account, one need to submit the incorporation certificate , MOA & AOA details therefore, it is one of the last step in company registration process.
📢 Related Blog: SHOP AND ESTABLISHMENTS REGISTRATION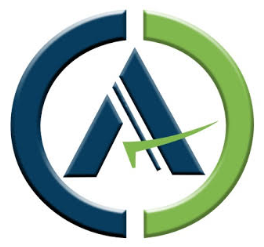 The CAONWEB Team comprises qualified chartered accountants and experienced investment experts who are passionate enough about finances to bring you the best advice and tips on everything related to your hard-earned money.