all food operators are required to obtain FSSAI license to operate business in India
Introduction
FSSAI stands for food safety & standards authority of India that regulates the nation vide food regulations in India. FSSAI draws its regulatory powers from food safety and standards act, 2006. Any business entrepreneur who is planning to start their business in the food processing segment has to first register with the Food safety & standards authority of India.
Functions of FSSAI
FSSAI has a multi-dimensional approach in the context of Indian society; in the light of this there are various functions of FSSAI:
Framing of rules/regulations/standards/guidelines.
Enlightening the consumers with the food security information and various issues of concern.
Framing the mechanism and guidelines of certification.
Enforcing standards as per FSSAI registration act.
Offers training & developmental programmes for all food business.
Spreads general food security awareness in the general public.
Acts as an advisory body to centre/state in matters of food policy.
Notifying a list of authorised laboratories.
Collect food sample so as to check its ingredients in food.
International level representation of food safety & standards authority of India.
FSSAI REGISTRATION DOCUMENTS
Before actually proceeding with FSSAI registration, certain documents need to be submitted with the authority, to supplement your application process. Please find the list of documents required for FSSAI registration in India:
Form B (signed by partner/director).
Processing unit layout plan.
Director's identification details.
Plant/machinery/Heavy equipment installed.
Proof of identity of Partner/director/proprietor.
Category of food manufacturing.
Partnership deed/AOA/MOA.
Food safety management plan.
No Objection Certificate from municipal authority/local body & state pollution control board.
Waste management/disposal plan.
BUSINESSES THAT REQUIRE FSSAI REGISTRATION
Hotels
Food joints
Dairy processing
Food transporters
Food seller & resellers
Food importers & exporters
Packaged food manufacturers
Some businesses mandatorily require filing of FSSAI registration application before kick-start their business operations. Contact the best FSSAI registration consultant to know about the requirements that puts up your business in the list of mandatory FSSAI registration category.
FSSAI REGISTRATION PROCEDURE
FSSAI Registration in India is for all food manufactures of varied sizes which include small & marginal retailers, temporary/permanent shop establishments or any cottage industry having an annual turnover amounting to more than INR 12 lakh. Food businesses which cross the above threshold limit are required to obtain FSSAI registration in India.
Recently in 2017 FSSAI has launched a system of Food licensing & registration system (FLRS) which made the FSSAI registration completely electronic.
STEPS REQUIRED IN FSSAI REGISTRATION
File form-A application with the prescribed fees
Inspection by the FSSAI registration authorities
Application process of food license
Self-declaration form-B
Commencement of food business after FSSAI license is issued
Renewal of FSSAI license.
HIRE A FSSAI REGISTRATION CONSULTANT
Click on the link (https://www.caonweb.com/fssai-registration.php) >>> Read the complete information about FSSAI registration online >>> Fill up the expert consultancy form >>> Mention your queries regarding FSSAI registration >>> our experts will connect within 24 hours of your query (Except Sunday)s
WHY DO YOU NEED A FSSAI REGISTRAITON CONSULTANT
Easy & convenient to file for food license through a consultant.
Superfast process to get your food license in minimum time.
Business consultation with a balanced advice from expert.
Open and transparent FSSAI registration online process.
Import/export food assistance.
FSSAI compliance check.
POPULAR ARTICLES
Related Blog: FSSAI LOGO: IDENTIFICATION, LICENSE NUMBER & BENEFITS
Related Blog: COMPLETE GUIDE FOR FSSAI REGISTRATION IN INDIA
Related Blog: Essentials to Get FSSAI License in India for Restaurant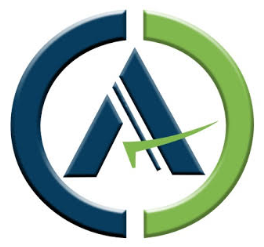 The CAONWEB Team comprises qualified chartered accountants and experienced investment experts who are passionate enough about finances to bring you the best advice and tips on everything related to your hard-earned money.