Starting a business is a desire for the great majority of Indians also goes for Online Company Registration. Many people, on the other hand, are hesitant to start a small business because they are terrified of the unknown Company incorporation procedure. As a result, they prefer typical 9-to-5 occupations and miss out on great possibilities to put their entrepreneurial skills to the test and put them to more profitable use. Because Company Registration in India has lots of benefits.
What Are the Benefits of Starting Online Company Registration?
There are various reasons why you might consider beginning a small business to see if you have a good business idea for your new venture. Every major corporation in the world, including India's, began as a small firm. Small business entrepreneurs' determination, combined with astute use of abilities and resources, propels them to success. Here are some reasons why you should think about starting your own business.
The Indian government has made it easier and faster for new enterprises to obtain permits. To try to register a company online, you'll need a license. Making a fantastic Business Plan is the first step in starting an Online Company Registration.
Important business registration in India: Company Registration in India
In addition to tax registrations, a small firm can get one or more of the following business registrations as needed. For Company incorporation in India may follow this registration:
 The government has implemented Udyog Aadhaar in place of MSME registration to make the process of registering small enterprises easier. Small businesses can get Udyog Aadhaar Registration to take benefit of multiple government-sponsored initiatives concentrated on small enterprises. Best Company incorporation in India.
Trademark registration can safeguard and protect a small business's brand and promotional spend. Small businesses can now actively fight against larger enterprises due to the inexpensive cost of marketing through platforms such as online media, the website, and other outlets. As a result, all small businesses must obtain a Trademark Registration and protect their brand from competitors or future litigation.
Import Export Code (IE Code)
 Businesses that import or export goods from India must have an Import Export Code (IE Code). The IE code is an optional registration in the Company incorporation process.
 Once a small business hires more than 20 people, it must register with the ESIC as er the Sanket Agarwal the online CA and CS professional in India. ESIC registration could help a small enterprise in making better hiring decisions and delivering greater usefulness to its employees. So when you do Online Company Registration in india do this registration too.
What is the procedure for Company incorporation and registering in India?
If you're wondering how to start a business in India, you may quickly Company Registration in India online with the help of professionals who provide online CS and CA services through CAONWEB online platform. You can find Tax consultant near me services in India.
To assist our clients with the best Online Ca services in India, CAONWEB provides a platform for professionals from which you can select the best CAs in India with expertise in all types of Company Registration in India, such as Private Limited Company Registration, OPC company registration, MSME registration, and so on. So for Online Company Registration contact us.
Add FAQ:
Q What are the measures to start a small business in India?
Choose a business concept. You must have a one-of-a-kind business concept. Obtain additional training and experience. Making a note of it: Report on the Project. Decide on your funding source. Decide where you want to go. Registration and legalization of a business. Make an effort to register for taxes. Create a website for yourself.
Q Do I need to register my small business in India?
A company is a separate legal entity with a common legal name and brand. According to the Companies Act, 2013, it is compulsory for all companies to register under the company's operating rules with their organizational memorandum.
Q What are the rules to start a company or business?
Before starting a business venture in India, startups and entrepreneurs need to be aware of the following legal basics. Formalizing a corporate structure and agreement between the founders. Obtaining business licenses. Understanding the laws governing taxation and accountancy.
Q How can I register my small business at home in India?
From the convenience of your own home, you can create and run a small business. When you operate a business from home, you may earn without the costly overhead that comes with standard company settings.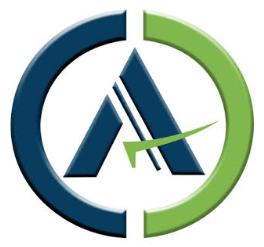 Chartered Accountant by profession, CA Sanket Agarwal has an experience of above11 years in Cross Border compliance , Import Export , International Taxation & is a passionate content creator.