The pvt ltd company registration online is simple and easy process these days .Choosing the appropriate company structure is important when beginning a business. You can expand more by simplifying different business activities. It is legally required to register your business as a particular sort of company if you have a business idea and want to introduce it in India. A private limited company is one of the several types of businesses that can be created under the Companies Act of 2013. This comprehensive guide offers all you need if you want to learn more about forming a private limited business.
What is a Private Limited Company?
A privately held, legally recognized corporate entity that is owned by individual shareholders is referred to as a private limited company. According to Section 2(68) of the 2013 Companies Act, the legal terms of this type of business are defined. In addition, it guarantees minimal shareholder liability and financial clarity (in relation to the number of shares held by them). A pvt ltd company is a company that is owned only by separate shareholders. In this situation, the shareholders' responsibility is restricted to the number of shares they own under the limited partnership liability arrangement.
There is a need to be familiar with the various business registration kinds such as Sole proprietorship, LLP, and Pvt limited company, OPC as the startup ecosystem is expanding across the nation and more and more people are eager to start their own firms.
You can do online private limited company registration in india with the help of Caonweb expert Mr. Sanket Agrawal, he has helped by making the registration process simpler, assists in the incorporation of any type of company with the successful registration of 1000 + firms effectively across the globe.

Start-up Requirements for a Private Limited Company
Before starting a private company, each type has its own set of requirements.
Members and directors
In addition to the members and directors mentioned above, a private limited company must have a minimum of two and a maximum of 200 members in order to be legally registered. This is a legal requirement mandated by the Companies Act of 2013.The directors must meet the following requirements:
Each director must have a DIN, or director identification number, issued by the Ministry of Corporate Affairs.
One of the directors must be a resident of India, which means he or she must have spent at least 182 days in India in the previous calendar year.
The company's name.
Choosing a company name is complex task as it needs a research. When deciding on a name for a private limited company, three factors must be considered:
The primary name.
To be completed activity
In the end, notice "Private Limited Company" or Pvt Ltd.
Registered office address 
After the company is registered, the permanent address of its registered office should be filed with the company's registrar. The registered office of the company is where the majority of the company's business is carried out and where all documents are recorded.
Obtaining additional documents
Every company that submits documents electronically must obtain a digital signature certificate, which is used to verify the authenticity of the documents. Furthermore, in a company that employs professionals (secretaries, chartered accountants, cost accountants, and so on) for various activities, certification by these experts are required.

Benefits of forming an online private limited company registration in india
Limited risk to personal assets – A private limited company's shareholders have limited liability. This means that as a shareholder, you will be obligated to pay for the company's liability only to the extent of your contribution. Because the shareholders have no personal liability, they are not required to pay for the company's liabilities out of their own assets.
Legal Entity – A Private company is a distinct legal entity from you. This means that the Company is in charge of managing its assets and liabilities, as well as its debtors and creditors. You will not be held liable for the company's losses. Also as result, your creditors will be unable to sue you to restore the money.
Raising Capital – Although registering a PLC has compliance requirements, it is preferred by entrepreneurs because it allows them to raise funds through equity, expand, and limit their liability.
Reputability – Under the Companies Act 2013, companies in India are registered with the Registrar of Companies (ROC). Anyone can look up the company's information on the Ministry of Corporate Affairs (MCA) website. In addition, information on all of the directors is provided during the company's formation. As a result, a PLC business structure is more trusted.
Consistent Existence – A company has 'perpetual succession,' which means it will continue to exist until legally dissolved. A company, as a different legal person, is intact by the death or cessation of any member and continues to exist regardless of membership changes.
Pvt ltd company registration online documents needed
Share capital amount and proposed shareholding ratio
A brief description of the company and its operations.
Name of the city in which the company's registered office is located.
Ownership and sale agreement (In case your own premise).
Identification of Directors and Shareholders (PAN Card).
Proof of registered office addresses (Electricity bill, telephone bill, etc.)
Address verification for the Director or Shareholder (Voter ID, Passport, Driving license, etc.)
A duplicate copy of the most recent electricity, phone, or mobile bill for directors.
Details about the occupations of directors and shareholders.
Directors' and shareholders' email addresses.
Directors' and shareholders' contact information.
Directors' and shareholders' passport photos passport size.
If the property is rented, you must submit a copy of the lease agreement along with a No Objection Certificate (NOC) from the landlord.
Non-acceptance Affidavits
MOA and AOA subscriber sheets. NOC for a change in the original MOA subscribers.
The company's PAN Card.
If you are a foreign national subscriber, you must provide proof of nationality.
As a result, a Private Limited Company is less complex than a Public Company. It is reasonable registration process and takes less time to complete.
Overview of private limited company registration process
It's important to choose a company name. Here is a step-by-step guide to private limited company registration process. It is simpler to register a private limited company, as shown by the following:
Step 1: Submit an application for a DIN and DSC.
Applying for a DSC (digital signature) and DIN, which are required to complete the online registration form, is the first step in registering a corporation.
Step 2: Submit a name availability request
You must provide MCA with two distinct firm name suggestions, from which one will be picked. Idealized names must be unique and evocative of firm operations. Additionally, be sure to add "PVT Ltd" after the firm name. There are two efforts for submitting a name reservation application on the run from that MCA introduced. Use our portal to check the availability of the firm name, and submit it properly.
Step 3: Submit the MOA and AOA for the PVT Company registration.
After the name has been approved by the ROC office. The Memorandum of Association and the Articles of Association must be written electronically. Both the MOA and the AOA are submitted to the MCA along with the subscription statement. These forms are essential for clarifying the company registration process in India. The memorandum describes the company's agreement, whereas the articles of association include the company's privacy rules and regulations. These form files, as well as the SPICe linking form, are available on the MCA portal (INC-32).
Step 4: Finally Get the Certificate of Incorporation
When all documents and forms have been completed and submitted wait two to three days before forming a private limited company. Once all process is cleared you will be provided with the incorporation certificate. Incorporation certification confirms that the company is legally and operationally sound. It also contains your CIN number. This implies that you are enrolling in MCA registration. You can check your name details with MCA for Private Limited Company Registration.
Step 5: Open a current bank account in the company's name and obtain your PAN and TAN.
Following receipt of the certificate of incorporation NSDL will also issue PAN and TAN certificates to businesses. Apply for a bank account in the name of the company right away.
Pvt ltd company registration online Compliance
To avoid interest or penalties, it is critical to ensure that all legal obligations are met on time. Some of the most common private limited company compliances are detailed below:
Auditor Appointment – The auditor will be appointed for five years, and form ADT-1 will be filed for a five-year appointment. The first Auditor must be appointed in one month of a private limited company's incorporation date, as specified in the incorporation certificate.
Statutory Audit -At the close of each financial year, every company must maintain its books of accounts and have them audited by a Chartered Accountant in Practice holding a COP. The Auditor wil prepare an Audit Report annexed with the Financial Statements audited by him and file it with the Registrar of Companies to be presented at the AGM.
Annual Return Filing (Form MGT-7)- Every Private Limited Company is needed to file its Annual Return inside of 60 days of the date of the Annual General Meeting. Annual returns will be filed for the financial year starting April 1st and closing March 31st.
Form AOC-4 – Filing of FS- After being accepted by shareholders at the AGM, each Pvt Limited Company must file the income reports, such as the Balance Sheet, P & L Account, annexed with the Director's Report. Adopted financial statements must be filed, together with form AOC-4 and prescribed charges, within 30 days of the Annual General Meeting.
Annual General Meeting- A Pvt ltd Company is required to hold an AGM in order to present its financial statements and the Director's Report to the members. Each company registered under the Companies Act, 2013, is needed to hold an AGM within 6 months of the end of the financial year.
How long does it take to set up a business?
The entire private limited company registration process includes name, DIN, and incorporation approval, usually takes 3 to 4 days.
The approval of a name via form INC-1 takes 6 to 7 days.
DIN allocation via Form-DIR-3 takes 1 to 2 days.
It takes 7 to 10 days to incorporate a company using INC-7 and INC-22.
As a result, it takes approximately 15 to 20 working days.

Conclusion
The incorporation of a private limited company is a technical task, and caution should be exercised when doing so. Although the Government of India has taken several steps to simplify the incorporation process, a non-professional cannot incorporate a private limited company on his or her own; he or she must hire an expert to do so. If you want to register a Private Ltd company, you can take Caonweb CA Near me Services in India. You will get reasonable private limited company registration fees at best. 
FAQ
Q. What is the private limited company registration fees in Delhi?
The total cost of forming a private limited company is determined by the number of directors, shareholders, and authorized share capital. In general, the starting price can range between Rs. 4,000-Rs. 30,000.
Q. Is it possible to incorporate a private company with a residential address?
Yes, for incorporation, the company must provide address proof. However, the Ministry of Corporate Affairs (MCA) allows a residential address to be used as the registered address of a company. As a result, any address can be used as the registered address.
Q. How much money is required to establish a private limited company?
This authorized capital is usually stated in the company's Memorandum of Association and is usually set at Rs.1 lakh. It can, however, be increased with the consent of the shareholders and payment of the necessary fee to the Registrar of Companies (ROC).
Q. Is it possible for a single person to establish a private limited company?
According to the Companies Act of 2013, an individual can form a company with one member and one director. Both the director and the member can be the same person.
Q. Is it better to form a private limited company than an LLP?
Both of these business models have advantages and disadvantages. Many people believe that a private limited company, rather than an LLP, is a better long-term investment. Before you register your business, you should understand the differences between the two.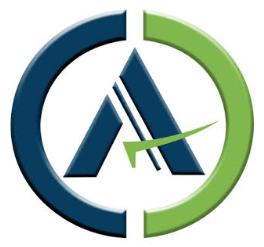 Chartered Accountant by profession, CA Sanket Agarwal has an experience of above11 years in Cross Border compliance , Import Export , International Taxation & is a passionate content creator.