All MSME Enterprises must receive the UDYOG registration certificate by the end of 2020, according to the RBI. Every lender to MSMEs is required to request the certificate of their UDYOG registration.
The MSMEs' Udyog Memorandum and Udyog Aadhaar Memorandum are valid till March 31, 2021, and were received up until June 30, 2020. Before the financial year-end of 2019, all MSMEs having registrations valid through June 30, 2020, must submit an application for the new MSME Udyam Registration. The Udyog Aadhar Registration is an entirely online and cost-free process. It is a huge boost for SMEs in the nation, and we go into detail below on how to register for it.
Udyog Aadhar Registration: An overview
The Udyog Aadhaar Registration (UAM) process was just started by the Government of India to support small companies in the nation. Also UAM has been switched over to the Udyam Registration as of right now. Micro, Small, and Medium-Sized Enterprises (MSME) must apply for Udyam Registration to receive government-provided benefits for MSMEs.
Before, you had to complete a ton of paperwork to start a business and obtain SSI Registration or MSME Registration. Two forms—Entrepreneur Memorandum-I and Entrepreneur Memorandum-II—had to be completed (EM-II). The MSME or SSI registration was reduced to just the Udyog Aadhar Registration. Industries that registered with Udyog Aadhar gained access to several government programs, including subsidies and quick loan approvals.
Currently, to receive the benefits offered to MSMEs by 30.06.2022, businesses or entrepreneurs with Udyog Aadhaar Registration must move to Udyam Registration. Entrepreneurs will need to re-register under the Udyam Portal to access the incentives offered to MSMEs if they do not move to Udyam Registration. Now Apply for Online MSME Registration in India with professionals to get benefits.

Udyog Aadhaar Memorandum: Details
The Udyog Aadhaar Memorandum (UAM) is a one-page application for registration. By supplying the necessary information, such as the owner's Aadhaar number and bank account information, the MSME enterprise demonstrates the legitimacy of its business. You will receive an acknowledgment form on the email address associated with the UAN once this form has been submitted. The previous forms that businesses had to submit in multiple have been replaced by this one. Receiving the Udyog Aadhaar Number requires filling out UAM.
Process for re-registering for those who already hold a UAM. Businesses that have already registered a UAM should select :
For those who have signed up as UAM.
For those who have already filed an assisted UAM registration. When you click one of them, take the actions listed below :
After entering the Udyog Aadhaar number, choose "Get OTP."
You will have a choice to receive OTP by email or mobile device that is associated with your Udyog Aadhaar number. Select the practical choice, then press the "Validate and Generate OTP" button.
To finish the process, fill out your OTP and provide information on the MSME registration form.

Eligibility of Udyam Registration
The following three categories of entities are eligible to apply for msme udyog aadhaar registration.
Micro Enterprises
If the annual turnover is no greater than 5 crores and the investment in equipment and machinery is no greater than 1 crore.
Small Enterprises
Where the annual sales are no greater than 50 crores and the investment in equipment and machinery is no more than 10 crores.
Medium Enterprises
If the annual sales is no and over 250 crores and the investment in plant and machinery is no and over 50 crores.
Any organisation can register as an MSME in India, including Hindu Undivided Families (HUF), Limited Companies, Proprietorships, LLPs or Limited Liability Partnerships, One Person Companies (OPCs), Any Association of Persons' Partnership Firms, Co-operative Societies, and any other business.

Online MSME Registration in India Benefits
Major advantages provided to register MSMEs under the Micro, Small & Medium Enterprises Development (MSMED) Act include the following:
Under the Credit Guarantee Fund Scheme for Micro and Small Enterprises, banks will grant you loans without requiring any collateral (CGS).
Some products have been designated to only be produced by small businesses.
Obtaining permits, registrations, and approvals for your microenterprise becomes considerably simpler once you have the MSME certificate for it. The process will go more quickly if you can present your MSME certificate when submitting these forms.
You receive favourable treatment if you participate in international trade events, conferences, and buyer-seller conferences or exhibitions. International seminars and conferences that benefit the MSME sector can also be held.
With MSME registration, you may simply register for barcodes, NSIC performance and credit scores, industrial promotion subsidy (IPS) subsidies, ISO certification, electricity bills, and patents at reduced costs.
Banks charge MSME registered businesses a reduced interest rate than they would otherwise.
The CLCSS initiative, which offers a 15% capital subsidy up to Rs. 15 lakhs for the acquisition of equipment, was created to encourage technical advancement among micro enterprises.
The following advantages are provided to a microenterprise when it submits an application for a government contract by the ministry of micro, small, and medium enterprises:
Tender sets may be shared without charge.
They are not required to send earnest money.
Up to a particular amount of money, the security deposit is waived.
The Act also includes a number of other benefits, which are also added via annual budgets.
Online MSME Registration in India: UAM process
The steps to register your business via Udyog Aadhar under the Micro Small and Medium Enterprises category are shown below.
Step 1:
At first Access Udyog Aadhar's official website. Here is the link https://udyogaadhaar.gov.in/UA.
Step 2:
Your 12-digit Aadhar number and name must be typed first.Fill up your personal information. "Validate & Generate OTP" will then need to be chosen. You will receive the OTP number on the mobile number you have on file. Selecting your social category is available after entering the OTP number.
Decide the social category to choose from among SC, OBC, ST, and General. It is crucial to keep in mind that those applying for Udyog Aadhar online must have their Aadhar before proceeding. If you don't already have an Aadhar card, you must first submit an application for one with the Government of India through the relevant department before submitting an application for msme udyog aadhaar registration.
Step 3:
Complete the information about the firm or companies you wish to register. You must enter the name of the company or companies that will be registered in this section. If you own more than two businesses, each one needs its own Udyog Aadhar. As a result, you would need to enter the names of the businesses under Enterprise 1 and Enterprise 2. The next step is to decide on the type of structure for each company.
Step 4:
You must complete this section with all the information about the company or companies, including the postal address, registered email address, registered mobile number, etc.
Step 5:
Fill in the remaining information needed. In this section, you must input the company's founding date as well as any additional information previously related to the company's registration. This section comprises details regarding registration via the SSI, EM1, or EM2 processes.
Step 6:
Provide the bank information. To qualify for this category, you must provide the bank's account number, name, IFSC code, and branch name to the business.
Step 7:
In this section, you must specify the company's primary line of business, i.e., whether it is a manufacturer or a provider of services. It must be mentioned the main business. You must select the category where your organization has a strong presence if your business deals in both possibilities. As an illustration, if the company's core process consists of 70% production and 30% service, you would choose manufacturing as your core business.
Step 8:
Once all the information in the previous section has been fully completed, you must fill out this section, which asks for the number of employees in your company as well as the total investment in lakhs. If you are registering more than one company under this category, you must fill out the necessary information for each firm separately.
Step 9:
Select the industrial district center and finally accept the declaration from the list offered on the website. Then, click the submit button after selecting the industry district center and then accepting the declaration. You will receive an acknowledgment number after the choice.
Documents required to apply for a msme udyog aadhaar registration
the company's owner – Name and Aadhar number information.
Document confirming the selection of OBC, SC, and ST by social category.
Name of the business and information about the initial registration procedure for the business.
Supporting documentation for the organization's type
Documents about the bank account information and mailing address.
Code for National Industrial Classification.
Pan card information.
Where necessary, these documents must be uploaded electronically. If a person chooses not to submit the form electronically, he or she must provide the required paperwork to the general manager of the relevant District Industries Center along with the fully completed Udyog Aadhar application form.
Udyog Aadhaar Update and changes steps to follow:
You must take the actions listed below to make modifications, such as amending any information for your msme udyog aadhaar registration:
Step 1: Choose your preferred method of obtaining your OTP under the UAM field. You have the option of receiving the OTP via your registered email address or registered phone number.
Step 2: Enter the supplied Captcha code in the form, then press the "Validate and Generate OTP" icon.
Step 3: To log in to your account, enter the OTP and confirm it in the area provided.
Step 4: After logging in, you can make the necessary adjustments and save the page.
Does an entrepreneur need to have an Aadhaar number in order to submit an Udyog Aadhaar memorandum?
If a person already has an Aadhaar number, they can register for their Udyog Aadhaar online. However, in all extraordinary circumstances, even those without an Aadhaar number, one may still submit an Udyog Aadhaar Memorandum to the General Manager (GM) of the relevant District Industries Center in offline mode (i.e. on paper form) (DIC). The same has also been announced in the 18-09-15 Gazette.
People who have Aadhaar numbers benefit from easier registration on the UAM portal because they have already given the state their demographic and biometric information once and for all.
Credit Benefit for the MSME Products Manufactured
Spices, pickles, oil, bread, wooden products, candles, agarbatties, aluminum products, and other items on the list of MSME can all be produced by larger organizations, but they must meet the export requirements, which call for at least 50% of their annual production of MSE-reserved goods to be exported. Easy access to credit has been made possible by the requirement that banking institutions lend a portion of their funds to firms registered with MSME. Small entities registered under MSME are given less priority when it comes to lending than micro and small entities. 40% of the total funding is set aside for small businesses, and 60% is designated for micro-enterprises.
Udyog Aadhar Registration Fee: MSME/SSI Registration Fees
There are no costs associated with registering your business on the Udyam platform. Simply register on the web portal by entering the necessary information. If you outsource the MSME or Udyam registration of your business to a third party, only then are professional fees due.
What is the validity of an Udyam Registration Certificate after it has been issued?
An Udyam Registration certificate has lifetime validity after it is issued. Additionally, there is no requirement to have it renewed on a regular basis.
Conclusion
The Udyog Aadhaar Registration is a step toward assisting MSMEs in streamlining their registration procedure in a straightforward and paperless manner, which is crucial for the growth story of the Indian economy. More than 80 Lakh MSMEs have registered on the portal, and the number is anticipated to raise given how much the process has been streamlined by the new portal, https://udyamregistration.gov.in/. After receiving your Udyam Registration Number, it typically takes 1 to 2 weeks to get the Udyam Certificate. You can get assistance with Caonweb expert Mr. Sanket Agrawal who has helped more than 100 + business to achieve all the legal license and registration for business in India, Hong Kong, and Dubai etc. Also, they are offering best CA Near me services worldwide. Apply now and know more updates on MSME/SSI Registration Fees contact us.
FAQ
Do several msme udyog aadhaar registration for a single company count?
No, each MSME is only allowed to register once. Even if the company engages in different operations or has numerous branch offices, there is no requirement for multiple MSME registrations. However, the application for MSME registration must list all business ventures and divisions of the company.
What differentiates Udyog Aadhaar Registration from MSME Registration?
Both Udyog Aadhaar Registration and MSME Registration are comparable. Simply said, Udyog Aadhaar is a quick and simple approach to registering an MSME. The 12-digit Udyog Aadhaar Number and MSME registration can both be obtained by an MSME using the online Udyog Aadhaar Registration process.
 How can I sign up online for Udyog?
Go to the official website and complete the registration form to register for Udyog Aadhaar using the online platform. Verify the registration form using the OTP. Declare your submission and submit the form. The Udyog Aadhaar Number will be emailed to you.
Can I trust the UAM site with my data?
The UAM site does keep your personal information secure. The information will be password-protected and only the appropriate State Government authorities, following their jurisdiction, will be able to access it.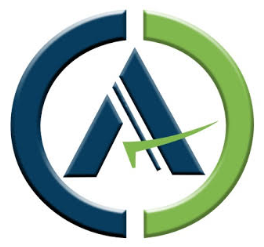 The CAONWEB Team comprises qualified chartered accountants and experienced investment experts who are passionate enough about finances to bring you the best advice and tips on everything related to your hard-earned money.