The Startup India Registration Stand-up India program, managed by the Ministry of Commerce and Industry, was launched by the Indian government in 2015 to elevate and expand Indian start-ups in order to boost the Indian economy and promote entrepreneurship. If you need help with Online Startup India Registration or Company Registration in India, you should take expert help and follow the guidelines provided below.
Eligibility for Online Startup Registration
You must meet the following criteria to be considered a Startup India Registration:
It has been less than seven years since it was formed or registered in India, with biotech enterprises having a maximum of ten years.
Annual turnover did not exceed Rs.25 crores in any of the previous financial years.
Aims to help with the development, deployment, and commercialization of new products, processes, or services based on technology or intellectual property.
It is not created by the dismantling or rebuilding of an existing business.
The Inter-Ministerial Board established for this purpose must certify it.
It can be organized as a limited liability partnership (LLP), a registered partnership firm, or a private limited company( different business structure). All of these are companies are needed to do Company Registration in India.
Documents Required for Online Startup Registration
There are various documents that are needed for Online Startup Registration :
Company Registration in India Certificate
MOA and AOA (in the case of a corporation)
Partnership Deed (in the case of a limited liability partnership or a partnership firm).
Designated Partners/Directors' List
Directors/Partners' contact information.
Awards/certificate-related information (if received by the entity).
Information on the amount of investment and the investors.
Information on the registration of intellectual property rights.
a link to a website/a link to a mobile app
Registration of Udyams and MSMEs.
Both a business plan and a growth plan are required.
Steps to do Online Startup Registration
Step1: Incorporate your business
At first, you need to incorporate your business in any type of business structure LLP, PVT Ltd, etc.
Step 2: Filing with Startup India
After this enlist your firm or company as a startup in the Startup India scheme of the government by filling the form and uploading a specific number of documents as well.
Step 3: Uploading of all the Documents
You need to upload all the necessary documents such as the Letter of Recommendation and Business description in brief and this in a format authorized by the DIPP.
Step 4: Mention if you require a tax exemption
In India, startups do not have to pay income tax for the first three years but to avail of such benefits, the company must be certified by the IMB.
Step 6: Get recognition number
On application of Startup India Registration, you will get a recognition number with direct impact.
Conclusion
CaonWeb is the best business and legal services platform for Online Ca services like Company Registration in India, Online Startup Registration income tax return, GST filing, and other legal compliances and services linked to doing business in India. They will assist you with Startup India registration from the comfort of your own home, providing highly specialized and customized services for each individual.
With a simple registration, get a Free Consultation for Company Registration in India with Our Top Rated Experts. They have the best Tax consultant near me services.
Add FAQ:
Q -Is it necessary to register a startup in India?
Anyone is not required to register a business under the government initiative. However, the goal, or rather the idea, of registering under the Startup India scheme is to take advantage of tax advantages, connect with a network of other businesses.
Q -What is the benefit of start up scheme?
Startup India's mission is to establish and innovate products and services while also growing India's employment rate. Workflow simplification, financial support, govt tenders, and networking initiatives are all advantages of the Startup India Scheme.
Q-What is the use of startup certificate?
The startup certificate provides a three-year income tax exemption for the business, as well as a three-year exemption on capital gains and investments above fair market value. It makes it simple to close a business in 90 days.
Q-Which registration is best for startup?
There are various types of business structures for company registration like a private limited company, LLP, OPC, or partnership firm. All of them have their own advantages. So, to know them to connect with CaonWeb to know which the best registration for a startup is.
Related Blog: INCORPORATING A COMPANY IN INDIA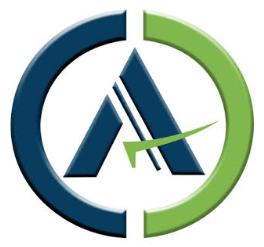 Chartered Accountant by profession, CA Sanket Agarwal has an experience of above11 years in Cross Border compliance , Import Export , International Taxation & is a passionate content creator.