Wealth & insurance solution in Dubai ensures that you receive a particular sum of money at the maturity date of the Policy. In the very unfortunate event of death, during the term of the policy, nominees of the policyholder receive a lump sum the amount, which is also known as Sum Assured. Thus it offers multiple benefits of wealth protection & savings in this single investment instrument.
Why you need wealth & insurance solution plans?
As an individual, everyone desires to live the best life? That initiates the need to plan your finances such that you can achieve all your goals at your comfort. All of these are long-term goals in nature. Wealth insurance plans are designed to ensure long-term goals and provide life insurance protection and benefits.
Wealth & insurance solution provides not just investment advice but it also encompasses a person's overall financial plan. Wealth & insurance solution in Dubai is a consultative process wherein the advisor analysis information about your needs & basis on that advice you an appropriate financial investment product/service.
📢 Related Blog: FOREIGN EXCHANGE SERVICES IN DUBAI
Some of the golden rules to fulfill your financial goals are:
1. Knowing your worth
Analyzing and knowing your worth will determine your ultimate financial plan. It is the most primary step that will help you in managing your long-term financial goals in life. It is your worth that describes the risk-taking ability in your financial plans. The best way to do this is taking stock of your assets & liabilities and measuring your risk-taking capacity. Therefore, if you are looking to diversify your portfolio of wealth & investment solutions in Dubai, then first and foremost is checking your total wealth.
2. Savings at constant intervals
Saving while growing should be the mantra of every rational investor. Plan and save month on month/Year on year/quarterly according to your pocket. If you are also looking to secure your wealth, then talk to the service provider of wealth & insurance solution in Dubai.
3. Knowledge of Investment
Diversify your knowledge about various investment schemes and products that will fetch the most fruitful returns in the longer run. However, to avail wealth & insurance solution in Dubai it is imperative to take stock of investing activities in Dubai. It is always advisable to consult the service providers of wealth & insurance solutions in Dubai to park your idle funds on products that are expected to generate considerable returns in the future. Depending on your risk appetite & other goals, choose those products that are suitable for you.
4. Diversification of portfolio
As a wise investor once said 'Never put all your eggs in one basket' which means you should not invest in a single investment area. In case of any unfortunate situation, the investor might lose all the investment if the market falls. One must explore & invest in different investment schemes. By doing this, cancels out the risk associated with your portfolio and ultimately helps in securing your initial invested capital & savings.
5. Future retirement plan
More than 90% of people have their retirement plan ready during initial their initial Retirement planning is one of the most crucial parts of the wealth management. People having the highest retirement benefits do not always earn more but those who made sensible investment earlier will surely reap the benefits later. Having a safe and reliable retirement plan will help you lead a peaceful and stress-free life.

BENEFITS OF TAKING WEALTH & INSURANCE SERVICES IN DUBAI
Regular savings: Insurance helps in inculcating the habit of disciplined savings, which is the key to realize your long-term financial goals. Payment of regular premiums & enjoy the uninterrupted benefits of wealth insurance. In Dubai, there are immense opportunities to save your income. However, to avail the benefits of such schemes, you must look for wealth & insurance services in Dubai.
Protection: Wealth & insurance solutions in Dubai protects the policyholder against any unforeseen circumstances. This includes the benefit of a life cover, which keeps the lifeline of your family secure. Protection is not only offered for life but to your wealth as well. The wealth of any employee is also insured with the involvement of insurance houses.
Tax benefits: Apart from protection and savings, wealth insurance plans also offer certain tax benefits as per prevailing tax laws in Dubai. One of the most enthusiastic ways to motivate people to invest is to offer them tax benefits in return as against their investment.
📢 Related Blog: SIMPLE STEPS OF COMPANY REGISTRATION IN DUBAI
📢 Related Blog: HOW TO REGISTER A COMPANY IN DUBAI
📢 Related Blog: 5 REASONS WHY YOU SHOULD SET UP A COMPANY IN DUBAI
📢 Contact us:
+91-1204231116 | 9801443206
mail@caonweb.com | Info@caonweb.com

WWW.CAONWEB.COM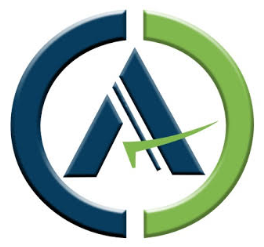 The CAONWEB Team comprises qualified chartered accountants and experienced investment experts who are passionate enough about finances to bring you the best advice and tips on everything related to your hard-earned money.