In the era of 21st century where expansion is the prime motive of almost every company, Dubai becomes one of the prime choices for them. Dubai being one of the fastest growing metro-political countries which has largest skyscrapers as compared to New York also has a diverse population. Due this diversity, entrepreneurs, businessman, well established companies, firms started to explore this unexplored city of Dubai.
Dubai is a place of everyone & everything i.e. one can easily find manual labour, access to air/water/road transportation, luxury, architects or any IT enabled services. Here are 5 good reasons as to why you should Business Startup in Dubai or a company registration in Dubai:
1.) Ease of doing business.
Business setup in Dubai is much more easy and convenient because of business friendly legislative laws, cooperative legislative authorities & developing ideas of government.
📢Related Blog: HOW TO INVEST MONEY IN DUBAI
Dubai Free Trade Zones Free: Zones are generally a tax-free area, where anyone from outside the nation can come and have a business setup in Dubai without a local alliance with trade partner or an agent. Free Zones can vary from one region to another and it offers license in various sectors. More than 20 free trade zones are currently operating in Dubai
For example; A Free Zone area of healthcare service providers (Dubai Healthcare City). A educational and training free zone institutions (Dubai Knowledge Village); there is a Free Zone for media companies (Dubai Media City), Free Zone of financial institutions and services providers Dubai International Financial Centre.
2.) Taxation benefits for businesses.
Dubai's economy is considered to be the most simplified & diversified at the same time. The following taxes are not applicable in Dubai such as Personal income tax, Capital gains tax, Value-added tax, Withholding tax and corporate tax. Dubai has no stipulated restriction on repatriation of capital & profits..
3.) World class infrastructure facilities.
Business setup in Dubai offers excellent infrastructure for uplifting the business to function in a more peaceful manner. Numerous business spaces, shopping malls, commercial buildings, industrial units prepares the foundational base for Business Startups in Dubai
📢 Related Blog: COMPANY REGISTRATION IN DUBAI
Dubai's transport systems are renowned world over in all the three modes such as air, water & road transportation. These cities are also well-connected with the rest of the world and so business setup in Dubai becomes easy.
4.) Opportunities of business diversification.
Dubai has already started strengthening its smart city infrastructure programme that will increase the opportunity for newer players to join. There are various zones for business setup in Dubai such as Dubai free trade zone, Dubai multi commodities centre (DMCC) and Dubai Mainland zone. Every individual zone has a different set of features which brings in more diversified opportunities for your business.
📢 Related Blog: SIMPLE STEPS OF COMPANY REGISTRATION IN DUBAI
Company registration in Dubai, provides more scope for your business to adapt, evolve, and diversify quickly, taking your venture to new heights. If you are planning to induct new products or services, enter new sectors, or execute new business activities, then a mainland company setup will be more conducive.
With a Dubai mainland company registration, you have the freedom to expand your business to other parts of Dubai and across the UAE by opening branches, increasing staff, etc. With the Dubai mainland license, you have the flexibility to penetrate key foreign markets.
5.) Connecting point between Asia & Europe, Western countries.
Geographically, Dubai's has a very strategic position which is beneficial to businesses that are looking to reach expand their customer markets in the Middle East, Europe, and Asia & Africa.
📢 Related Blog: HOW TO REGISTER A COMPANY IN DUBAI
"Strategic Location" here means that Dubai is located strategically between Europe, Asia and Africa, which makes it so lucrative. Dubai is an ideal place for import & export of goods & services, logistics, tourism, and so on. Access to both sea and the hub of largest airports in the world, Dubai facilitates transportation of goods in a very swift manner. Dubai has one of the world's largest seaport viz. Jebel Ali Port and the largest airport viz. Dubai International Airport.
How to find the best consultant for business setup in Dubai?
To have a business setup in Dubai, one must have an experienced & professional consultant who can make the process of business/company registration in Dubai much easier. CAonWEB has the expertise and full fleet of professionals who have years of experience to help their clients for business setup in Dubai. Our services range from opening a bank account in Dubai upto company registration in Dubai. Apart from business setup in Dubai we also help our clients in parking their ideal funds in the most profitable & return generating asset in Dubai. This helps our clients in effectively managing & growing their wealth. For further details visit our official webpage: business setup in Dubai. Also you can reach out via Email: info@caoanweb.com or call us: 0120-4231116.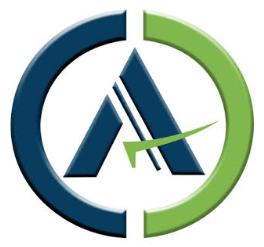 Chartered Accountant by profession, CA Sanket Agarwal has an experience of above11 years in Cross Border compliance , Import Export , International Taxation & is a passionate content creator.