A Private Limited Company is the most common form to carry on a business as an entity intending to make a profit and enjoy the benefits offered by it, particularly limited liability. It is a voluntary association of at least 2 and not more than two hundred members/ shareholders, whose liability is limited according to the shares held by them. The shares of a Private Limited Company cannot be traded on public exchanges and are not issued through an IPO, hence the shares of a Private Limited Company are held privately. The Companies Act, 2013 has granted a lot of privileges and exemptions to private companies in order to facilitate ease of doing business in India.
ADVANTAGES OF COMPANY REGISTRATION:
1. Easy to Incorporate: The incorporation of Private Limited Company earlier used to involve huge time and cost for a businessman. But now the Ministry of Corporate affairs has come out with web form SPICE+ for Company Incorporation. The Web form provides various registration through one application i.e. PAN Number, TAN Number, ESI Registration, EPF Registration etc.
2. Limited Liability: A Private limited Company provides Limited Liability to all its shareholder's/ member's, unlike Proprietorship or Partnership where the liability of its owners is unlimited. In case of Company Registration the liability of the shareholders/ members are limited to the amount that is unpaid on the shares issued to them. Their liability is limited to the extent of the value of shares taken up by them.
Related Blog: COMPANIES FRESH START SCHEME, 2020
3. Minimum Capital Requirement: There is no such minimum capital requirement of incorporating a Company.
4. Separate Legal Entity: A Company is treated as an artificial person. Therefore, in the eyes of law it is a separate legal entity different from the Directors/persons acting on behalf of the Company. Being one of the major benefits for registering a private limited company as the members are not personally liable for the Company's acts.
5. Perpetual Succession: As a Company is a separate legal entity, thus the cessation/ death of director/ or members does not affect the life of the Private Limited Company. Any member may come or go but the company goes on forever.
6. Foreign Direct Investment: Every business requires funds for its survival and growth. Therefore, It is easier to take investment through a Private limited Company.
7. Ease of Decision: As the control of the business remains in the hands of the owners of the Company. Hence, the decision can be taken and executed quickly.
8. Power to sue and be sued: Being a separate legal entity, a private limited company can file a suit against the third party in its own name and the third party may also file suit against it.
Related Blog: SPICE PLUS COMPANY PROCEDURES
9. Transfer of shares: The shares of a private limited company are free transferable subject to a condition as may be imposed by the board of directors. Hence it becomes easy to control the transfer/ dilution of interest and avoid outside interruption in holding of shares.
Frequently Asked Questions:
How can one register a Private Limited Company in India?
To register a Company in India click on the below link: https://www.caonweb.com/company-registration.php and connect with an expert.
What are the eligibility criteria to be a shareholder or director for a Private Limited Company?
There is no such specific qualification required to be a shareholder or Director except that the person should be above the age of 18 years and of sound mind.
Which documents are required for company registration?
ID Proof ( PAN Card of both the directors)
Address Proof 1( Adhaar/Voter ID/Passport/Driving License of both the directors)
Address Proof 2( Electricity Bill/Telephone Bill/Bank Statement of both the directors)
Photograph of both the directors
Electricity Bill and Rent Agreement of premises to be kept as the registered office address
Which forms need to be filed for Private Limited Company Registration?
One needs to file the web form SPICE+ along with the required linked forms.
What is DIN?
DIN is the Director Identification Number which is allotted to the directors when the Company is incorporated.
How much Capital is needed for a Private Limited Company Registration?
There is no such minimum capital requirement. For more information regarding private limited Company visit our page- https://blog.caonweb.com/ (Search & find related topic)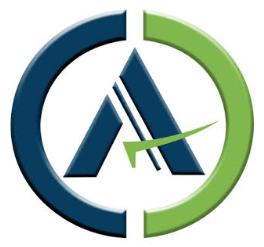 Chartered Accountant by profession, CA Sanket Agarwal has an experience of above11 years in Cross Border compliance , Import Export , International Taxation & is a passionate content creator.