What is IEC Registration?
Under the Ministry of Commerce & Industries, Government of India The Directorate General of Foreign Trade (DGFT) is authorised to issue IEC Certificate. IEC is a ten digit alpha numeric Code and acts as an Import Export License Certificate which regulates foreign trade in India and is managed by the DGFT. It is responsible for the formulation of trading policies, regulatory framework and issuance of licenses.
IEC Certificate is a PAN based registration and is mandatory for every commercial importer/exporter in India. IEC Code is required to avail the various benefits provided by the government to the importers/exporters. One should note that in the absence of IEC no business can be undertaken in the import export category as the customs department also seeks IEC before clearing the shipment from overseas.
Related Blog: How to Apply For Import Export Code In India
Import Export Code (IEC) once issued can be used by the entity throughout its existence, Therefore the IEC registration does not require any renewal or filing it is valid for the lifetime of the entity. Once the company/firm has obtained IEC, then the company/firm can perform all their import export requirements without any issues.
Features of Import Export Code
IEC is the primary proof that a firm/ Company/ entity is an importer/exporter.
It is mandatory to obtain IEC for undertaking export/import business in India.
Any one having a valid PAN can apply for IEC Registration.
Import Export Code is a one-time registration.

Benefits of IEC registration
IEC Registration is mandatorily required to import or export any product from India to any other country. The benefit of obtaining the IEC is that it provides new business opportunities for the registration holder and paves way to reach the international market. Other benefits associated with IEC Registration in India are as follows:
Related Blog: WHAT IS AN IMPORT EXPORT CODE (IEC)?
Growth of Business– IEC helps the business person to expand its business to the global market. By having an IEC code one can export its goods and products and create a brand in the international market.
Availing Several Benefits– DGFT, Export Promotion Council and Customs etc. provide several benefits to companies engaged in import/export on the basis of their IEC registration.
No Compliance Filling of Returns– IEC does not require filing of any returns. IEC Certificate is more than enough.
Trouble-free Processing– Obtaining IEC from DGFT requires professional guidance. The whole process is online and same can be obtained within 2-3 working days .
Free for lifetime- Once obtained IEC code is valid for the lifetime of an entity and requires no renewal. IEC can be used by an entity against all export and import transactions.
Government authorizes proof- Import Export code also works as the government identity as one can show this identity number for clearance of the shipments. The various government benefits are also obtained by having an IEC registration.
IEC REGISTRATION PROCDURE:
To obtain the IEC certificate one needs to apply with the DGFT by filling the requisite form along with the required documents. The whole process is online. The following documents are required for IEC Certificate:
Documents for Private Limited Company:
PAN Card of Company
Printed Color Cancel Cheque/Bank Certificate
Pan Card of all Directors
Email id and Mobile number
Official Address (Rent Agreement/Purchase Deed or Lease Deed/Electricity. (Any One mandatory))
Documents for Proprietorship:
PAN Card
Color Cancel Cheque
Address Proof – Voter ID/ Passport/ Aadhar Card (Any 1 of them)
E-mail id & Phone No. of Proprietor
Registration Proof (GST or Any Registration Proof )
Official Address (Sale Deed/Rent Agreement/Purchase Deed or Lease Deed/Electricity. (Any One mandatory))
Frequently asked questions:
What is IEC?
IEC is the abbreviation of Import Export Code also known as IE code. Click on the below link to connect with an expert. https://www.caonweb.com/import-export-code.php
Who requires an IEC?
Any one exporting or importing goods and services in India requires an IEC Certificate.
Can Export/Import be made without IEC?
Except for the Central and state government everyone requires IEC Registration.
Can we modify IEC Code?
Yes one can modify and update the Import and Export Code.
What are the benefits of IEC?
IEC is a one tie registration and is valid for lifetime, it does not require any kind of compliance filing.
For more information pertaining to IEC Registration click on the link https://blog.caonweb.com/ (Search & find related topic)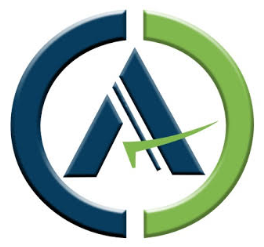 The CAONWEB Team comprises qualified chartered accountants and experienced investment experts who are passionate enough about finances to bring you the best advice and tips on everything related to your hard-earned money.