Demands for small business accounting are growing, How?
Small and medium-sized enterprises in India are increasingly choosing to outsource their accounting and bookkeeping needs to reduce operating expenses without sacrificing productivity. By accounting outsourcing in India and bookkeeping, your company will be able to get qualified bookkeeping services for only 40%–50 percent on average of the price, eliminating the need for an accounting division.
Introduction to needs of Small Business Accounting along with Bookkeeping
Caonweb is an organization that offers outsourced bookkeeping services and accounting with a focus on Indian business. We at Caonweb work to make bookkeeping, accounting, payroll, and tax computing simpler for all kinds of organizations, including start-ups, SMEs, and others. Also, we make it a point to assist the company in minimizing any costs associated with obtaining these services, whether through a local CA or by hiring internal full-time bookkeepers and accountants.
One need not be an expert in Bookkeeping Accounting services. Some business owners might not even be aware of the distinction between bookkeeping and accounting. This is acceptable as long as the owner's primary responsibility is managing the company and not serving as a number. You cannot, however, be oblivious to the significance of accounting and bookkeeping. Therefore, outsourcing bookkeeping and accounting is the ideal way to handle the process without actually handling it on your own. You may be sure that your book of accounts will be accurate when working with Caonweb experts. CA Sakshi Agarwal is skilled in more than 20 different pieces of software, giving your company a competent accounting process.
Our accounting outsourcing in India services is tailored to the needs of Indian businesses in Delhi, Bombay, Bengaluru, Pune, Hyderabad, and other Indian cities.

What do outsourced bookkeeping services & accounting mean?
The concept of outsourcing accounting is straightforward. Instead of employing an accounting team, you engage a third party to handle your company's affairs. Businesses that seek to benefit from tasks like payroll accounts receivable, and financial reporting can outsource accounting services. It's important to realize that hiring a foreign company isn't usually connected with outsourcing accounting services. It simply suggests that you hire a freelancer or accounting firm to handle your compliance and finances rather than doing it yourself.
Employ a team of remote bookkeepers from an outsourced bookkeeping firm to handle your regular financial responsibilities. These solutions take care of your fundamental bookkeeping tasks, including keeping track of transactions, balancing credit card and bank accounts, and managing payables. However, the fundamental distinction between employing a bookkeeper and outsourcing bookkeeping is that the latter gives you access to a whole team of professionals.
The Importance of small business bookkeeping
As a business owner, bookkeeping is a necessary activity that you must complete. It's important because :
Information is organized through bookkeeping, which takes financial data and arranges it for simple comprehension and analysis.
You must keep track of the following data under IRS regulations: You'll need correct data on your gross receipts, purchases, expenses, assets, travel and entertainment costs, and employment taxes when filing your taxes.
Budgeting is helped by this: You can allocate resources to new releases and projects that will aid in the expansion of your company by being aware of the cash flow.
It facilitates improved decision-making: When the books are in order, you can accurately assess the state of your company. As a result, you can decide more effectively on operations and expansion.
Small business bookkeeping gives help in profit tracking, which is important because you want your company to be as successful as possible. Tracking your revenue and growth is made easier with bookkeeping.

The Importance of small business accounting
Small business accounting services are essential for the reasons listed below:
Maintain an eye on the cash flow. You should put in place procedures for effective record-keeping and a strong financial plan to prevent your company's cash flow from drying up.
Small business owners can rely on cost accounting to comprehend the ideas of fixed costs, and variable costs, and how to effectively cost your project. By doing this, you can avoid going broke on a venture you had high hopes for.
You can gain a better understanding of the health of the company through accounting, that's why Small business accounting services are important. Learn how to interpret a balance sheet, income statement, and cash flow statement to do this.
Assists you in identifying and preventing customer, employee, and supplier fraud and theft.
Accounting vs. Bookkeeping for startup
Although they are sometimes mistaken for one another, bookkeeping and accounting have some important distinctions. Bookkeeping for startup is fundamentally the recording of financial data, whereas accounting is the interpretation of that data. Without accurate bookkeeping, accounting cannot take place. There would be no data to evaluate without bookkeeping.
In general, bookkeepers assist in gathering and organizing data for your company and may hold particular certifications to do so. Contrarily, accountants typically possess an accounting degree and may even be CPAs with state certification. The majority of bookkeepers are responsible for keeping track of the general ledger and accounts, with accountants in charge of preparing and analyzing more intricate financial statements.
Cases That Are Ideal for Beginning Accounting and Bookkeeping Outsourcing
Even when you are experiencing financial losses, you do not always need to outsource your small business accounting. According to seasoned businesspeople, you should only think about outsourcing when dealing with the criteria listed below:
You might choose to hire a general accountant for the long term if you are managing a small firm. But if you work with a pro for a while, you'll notice the changes. He will be able to increase your accounts using strategies that work.
It is clear that you must start outsourcing if you can't find a qualified accountant/bookkeeper within your company. It will assist you in locating the best individuals who can aid you with the accounts.
You can wish to boost your earnings if your business is making money and growing gradually. A competent outsourcing accountant can assist you in doing so very rapidly.
If you need more help, you should decide to outsource your accounting and bookkeeping. In addition, to providing essential services, it will also support profit maximization.

Bookkeeping accounting Software Tools need for Small Businesses
The following are the best software that can be used in accounting and bookkeeping :
Optimal for Businesses Searching for a Reliable Option. One of, if not the most well-known accounting programs for small businesses is Intuit Quickbooks. It's been around long enough for you to know exactly what you're getting when you invest in it: a readily available, reasonably priced, tried-and-true solution that can work for a business of just about any size.
Best for Companies with Subscription Models or Recurring Invoices. You have access to a single dashboard to manage your finances and accounting thanks to the platform's integration with numerous business software. There are regular safe backups included, and a mobile app lets you monitor your company at all times. FreshBooks might be the best option for you if you send out recurring invoices, require time-tracking functionality, or operate a subscription-based business.
Ideal for Businesses In need of a free business bill payment solution. All sizes of organizations can use it to pay and be paid in the manner of their choice, whether that be via ACH, check, or credit card. While Melio does not require a subscription or monthly fees, some transactions do incur a minor fee. Cash flow is crucial for businesses, which is why Melio enables them to defer payments, receive rewards, and retain cash by allowing them to pay their invoices using a credit card. Additionally, since payments are synchronized to QuickBooks Online, clients can continue to work with their bookkeeper or accountant.
A great tool for managing your small business' finances and cash flow is Zoho Books. Using the program, you may collaborate across departments and automate procedures. It has top-notch capabilities for banking, time tracking, financial reporting, and inventory management, all supported by a UX that leads the market.
Best Accounting Services and Professional Bookkeeping services from Caonweb
Our small business accounting and bookkeeping services are geared towards managing and reducing costs. The needs and procedures of our customers are catered to by our expert team of accounting professionals. For new and small enterprises, our expert bookkeeping services in accounting and auditing are highly helpful.
Accounting:
Preparing tax returns
Payroll services
Cash handling services
E-Accounting services
Preparing financial statements
Accounts payable/receivable
Trial balance reconciliation
Preparing balance sheet
BookKeeping
Recording information
Debt planning & reduction
Labor cost management
Invoice processing services

Conclusion
Use our accounting and bookkeeping services to cut costs and increase your company's profitability. Individuals and companies in India can make use of the entire spectrum of accounting and bookkeeping services provided by Caonweb. They are giving Best Accounting Services and professional bookkeeping services in India.
Frequently Asked Question
Q- Why does small business accounting services are needed?
The basic principles of accounting are understood by an auditor and accountant. The accurate classification of expenditures whether as capital (such as fixed assets) or income (like purchasing) expenditures is important. Financial losses can result from inaccurate accounting. Moreover, numerous accounting solutions have been created throughout the years, human intelligence cannot be substituted.
Q- No accounting software is being used by me. Will this package get me access to any software?
If you don't use any accounting software, our Expert will generate your books of account using Tally & QuickBooks, two of the most widely used accounting program. As part of this service, you will only get the most recent version of your accounts' information. The bundle does not include access to or a license for the software. A software license needs to be bought separately.
Q- What Cases Call for the Use of a Bookkeeping Service?
Employing a bookkeeping service may be compared to launching a company from day one because it helps to prevent errors from the outset and consequently saves difficulties.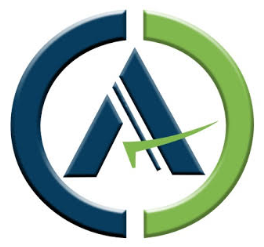 The CAONWEB Team comprises qualified chartered accountants and experienced investment experts who are passionate enough about finances to bring you the best advice and tips on everything related to your hard-earned money.