Do you wish to do company incorporation in India?
We are confident that this article will provide all the information on how to register a company and are looking for details on the company registration process.
What is a company? : how to register a company registration
A company can be broadly characterized as a business entity established by individuals to conduct and manage a commercial or industrial enterprise. The Companies Act of 2013 must be used to register the newly formed company as the first step in starting a business in India. A business plan and organizational structure can assist determine the direction a company will take and how its operations will be managed in the years to come. An owner of a sole proprietorship business, for instance, is simply required to file the GST and income tax reports. A private or public limited corporation must, however, submit GST and income tax filings, arrange for routine audits, and adhere to a host of other requirements.
The promoters must therefore be familiar with numerous business terminologies and legal requirements before applying to register a company. This will enable them to choose the best company structure and the laws and compliances they must adhere to. As a result, a business plan must be written to examine the specific criteria for registering and advancing the newly created company.
Additionally, selecting a successful business plan might be crucial to the success of your firm. This is due to the fact that a business plan has a direct impact on the company's tax returns and legal structures.
Reasons why you should choose online company registration
The days of rushing to government offices or waiting in lines to register your organization are long gone.
You don't need to carry a lot of paperwork with you all the time for submissions, but in online company registration you can relax CA will do all the work.
Affordable costs, whether you register on your own or use an online service like Caonweb Transparency throughout the registration procedure. You can now monitor your application on your own!

Forms of new company registration in India:
The types of company incorporation that are permitted must be understood before creating a corporation in India. There are numerous sorts of business entities that are currently visible, but because we are dealing with small firms, we will primarily focus on five formation types. The following are the top nine online company registration for small firms in India:
Sole Proprietorship
Nidhi Company
Firm registration
One Person Company
LLP Company
Partnership registration
NGO Registration
NBFC Company
Private Limited Company
how to register a company? In the following paragraphs, we will be discussing the whole process.
Basic Criteria for India's Company Registration Procedure
The name of your business must be unique. The suggested name should not be confused with any already-existing businesses or trademarks in India.
The registered office of a business does not have to be a commercial site. If you want to use a rental property as your registered office, you must have the landlord's NOC.
A private limited company can have up to 15 directors, with a minimum of two. The company's directors need to include at least one Indian national.
A firm is not required to have a specific quantity of capital. The minimum amount of authorized capital for a firm is one lakh rupees.

Benefits of new company registration in India
Starting and doing firm registration has a lot of benefits. If your business is registered, its credibility will be increased. It offers the following advantages to your business:
Protects you from a variety of dangers and damages, including personal liability.
The number of clients you have should arise.
Get bank loans and wise investments from reputed investors with ease.
Provides liability protection, protecting the assets of your firm.
Stable and increased capital investment
Increases the company's capacity for growth and expansion with firm registration.
How to Register a Company: The Phases
1.) Create a user account in the MCA portal
how to register a company? One must log in to the MCA portal first. Click on https://www.mca.gov.in/content/mca/global/en/home.html.
2.) Requesting a DSC certificate
The DSC often referred to as a Digital Signature Certificate functions as a validator and establishes the legitimacy of business software or a document. This digital signature is equivalent to a handwritten one. The Ministry of Corporate Affairs (MCA) has published some rules that involve validating the papers with different certifying authorities in order to receive a DSC certificate.
3.) File for Name Approval company incorporation
It goes without saying that a company's name must exist if you intend to incorporate it. And it is crucial that the company name approval process runs without hiccups and without issues, otherwise, it could halt your entire registration process. To submit an application for name approval for public companies, PLCs (public limited companies), OPCs, Non – banking finance companies, etc., use the RUN(Reserve Unique Name) electronic form. Alternatively, business owners can use the SPICe forms to submit a request for name approval. Simplified Performa for Incorporating Business Digitally, or SPICe. how to set up a business
However, the RUN-LLP forms must be used to file for name approval in order to incorporate an LLP.

4.) Obtain the DIN (Director Identification Number)
The federal government provides owners who want to launch their own business with a specific form of number known as the DIN, or Director Identification Number. There are various DIN forms kinds, including:
The SPICe Forms (INC 32) are used to give distinct DIN numbers to newly founded businesses that have not yet received their Udyog Aadhar.
DIR-3: Candidates seeking the position of director of a registered firm must complete this form.
DIR-6: This document serves as a messenger and communicates any directorate changes.
5.) Submit an AOA and MOA
The final stage in the process of new company registration is to submit an AOA and MOA. The frameworks that determine the legal authority a company can exercise are the articles of association (AOA) and the memorandum of association (MOA), which collectively are referred to as the constitution of a corporation. For filing MOA and AOA, the MCA (Ministry of Corporate Affairs) has given forms INC-33 and INC-34, respectively. In addition, it typically takes 7-9 days to register a company in India.
After that, in order to receive the Udyog Aadhar, the company promoters must adhere to a number of post-incorporation policies.
6.) Get the company for incorporation certificate:
After completing the company registration process in India, the final step is to register the firm for incorporation and obtain a Udyog Aadhar. You must complete the SPICe or INC 32 form issued by the MCA in order to file for the company's establishment during this step (Ministry Of Corporate Affairs).
The SPICe or Inc 32 forms are used to complete the following actions during the incorporation or creation of your business:
Obtaining a DIN
Registering the name of a business.
Company incorporation
Requesting a Udyog Aadhar number and PAN number.
Create a TAN application
Get your GST registration number.
Documents needed for the Indian Company Registration Procedure
To Register a Corporation in India as an Indian National:
A copy of the PAN cards for the proposed directors.
Directors' address documentation may include a passport, voter ID, ration card, electricity bill, or Aadhar card.
Household evidence, such as a bank statement, an electricity bill, a phone bill, a mobile bill, etc.
proof of a registered office.
Evidence of any utility service, such as telephone, gas, or electricity, for office buildings
Proof of the shareholders' names and addresses.
The MOA and AOA.
To Register a Company in India as a Foreign National:
A passport photocopy (Notarized or Apostille).
Directors' addresses must be verified with documents such as their driver's license, residence card, bank statement, or other government-issued identification.
Household evidence, such as a bank statement, an electricity bill, a phone bill, a mobile bill, etc.
proof of a registered office.
Evidence of any utility service, such as telephone, gas, or electricity, for office buildings
Evidence of the shareholders' names and addresses.
The MOA and AOA.'
Rules for choosing a company's name :
The following are some recommendations for choosing a company name in accordance with the Companies Act of 2013 and the Companies Incorporation Regulations of 2014:
A company that agreements with financial activities must have a name that references financial matters.
Only a small number of names, including Union, Prime Minister, Statutory, Scheme, National, Small Scale, and Federal, demand the Central Government's approval.
Any company name that has been incorporated as a Nidhi may be followed by the words Nidhi Limited.
The name should be connected to the primary goal of the business.
Any name that contains the words insurance, venture capital, bank, or mutual fund requires regulatory approval from agencies like SEBI, IRDA, and RBI.
You can change your name after three years.
These are suggested by our CA Sanket Agrawal the industry expert.
Is it possible to create a private limited company under the startup registration Scheme?
It is possible to register a private limited company under the Startup India Plan. The sole prerequisites are that the services or goods must be novel and not a foreign subsidiary.
The company must be registered under the Startup India program in order to claim tax exemption. It should seek tax exemption on the platform after enrolling. The inter-ministerial board grants tax exemption permission, which could take up to a year. Only 5% of officially recognized startups are approved for tax exemption.
Conclusion
Caonweb offers the most cost-effective assistance on how to register a company. You are not even required to come to see us in person. Simply scan and submit the startup registration aforementioned documents; leave the compliances and legal requirements to us.
Frequently Asked Question
Q. How can I do new company registration in India?
Simple Proforma for Incorporating Business electronically (SPICe-INC-32), with eMoA (INC-33), and eAOA (INC-34), is the default method for company incorporation, and most businesses must use SPICe only.
Q. How long does it take in India to company registration process,?
The days needed to register a company are as follows:
2 days for receiving a digital signature certificate.
Obtaining the Director Identification Number (DIN) takes one day.
Name approval takes three days.
Five days for company registration.
Which is preferable: LLP or Pvt. Ltd?
LLP is a more advantageous organizational structure since it benefits both private limited companies and partnership firm registration. LLP is a separate legal entity out of its partners.
Q. Can two businesses/companies in India share the same name?
The name of a company cannot be identical to another legally existing business. Companies House will deny any application for a company incorporation or name change that includes a company name that is identical to or excessively similar to an already existing name.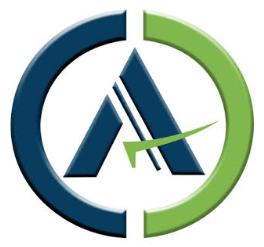 Chartered Accountant by profession, CA Sanket Agarwal has an experience of above11 years in Cross Border compliance , Import Export , International Taxation & is a passionate content creator.