If you want to register a startup or Company incorporation in India. You must first do Company Registration in India with the Ministry of Corporate Affairs in India (MCA). It is not essential to register at the main office; it can be done from the convenience of one's own house online. The company registration process comprises acquiring a DSC, getting DIN, and submitting an electronic form. In this article understand the benefits, procedures, and documents of Online Company Registration.
5 Advantages of Company Registration in India
Online Company Registration assists you in avoiding legal issues with the authorities. Find Tax consultant near me to avoid legal actions.
After you do Company incorporation, registration will help to protect your company's reputation as a respectable operation.
Increases supplier, consumer, and employee trust.
Allows you to properly market your brand and company across all platforms.
Provides possibilities to conduct business with massive companies.
Company Registration in India: Step by Step Procedure
Step 1: Determine your company's structure
This is one of the most basic and foundational processes in Company incorporation in India. The system your company takes and how it manages operations for the rest of its life will be largely determined by the business structure you choose. As a result, deciding on the best business structure that meets your company's objectives and wants becomes critical. There are many different types of Company Registration in India, and deciding which one to use might be difficult.
Private Limited Company
Partnerships
Limited Liability Partnership
One Person Company
Sole Proprietorship
Section 8 Company

Step 2: Getting a DSC [Digital Signature Certificate]
For Online Company Registration the DSC is important. The Information Technology Act of 2000 contains provisions for the use of digital signatures on electronic documents to protect the security and authenticity of the papers filed electronically.
Step 3: File for Name Approval
After Company incorporation use the RUN(Reserve Unique Name) e-form to file for name approval Alternatively, business owners can use the SPICe+ forms to file for name approval. Simplified Performa for Incorporating Companies Digitally (SPICe+) is an acronym for "Simplified Performa for Incorporating Companies Digitally".
Step 4: Obtain DIN
DIN stands for Director Identification Number and is used mostly by E-commerce operators, whether individuals or businesses. It's a one-of-a-kind identifying number issued by the federal government to anyone who wants to be director of a new or current business.
Step 5: Create an account on the MCA portal by registering as a new user at mca.gov.in.
Step 6: Form a corporation or file an application for Online Company Registration.
Step 7: Submit all Online Company Registration with MCA
Step 8: Issuance of Company Registration Certificate

List of documents required for Company incorporation
Before submitting a firm, the following documents are required:
Signed copy of ROC's formal document verifying the company name's availability.
DIN of all the proposed company's directors.
Digital Signature Certification (DSC).
Form 1 is used for Company incorporation.
Form 18 is for the proposed company's set-up and address details.
Form 32 contains information about the proposed directors, managers, and secretaries.
For Company Registration in India, you can connect with CaonWeb, leading Online Ca services.
Add FAQ:
Q – Can I run a business without registering in India?
You can operate a sole proprietorship without registering, but you need to register with your local govt in gathering and pay state taxes. There's nothing wrong with operating an unregistered company as long as it's lawful and complies with all licensing and tax regulations.
Q – What are the requirements for the registration of a business?
The requirements for the registration of a business is legitimizing a business structure and agreement between the founders. Obtaining business permits. Understanding the laws governing taxation and accounting. Assuring intellectual property rights.
Q – How much money is required to register a company in India?
For organizations with a nominal share capital of less than Rs. 10,00,000, the registration price is Rs. 3,999. For more details regarding company registration you can connect with Caonweb the cost depends on the company structure you pick.
Q – What are the fees for company registration?
A sole proprietorship business incorporation cost around Rs 2,500 to register. A partnership firm regsitration costs around Rs 5,000 to register. Registration costs Rs 7,500 if you form a private (LLP or LLC) firm with a least authorized share capital of Rs 1,00,000.
Q – What are incorporation fees?
 To start a business, all corporations need capital in Lakhs at least. Even LLC and LLP business forms require costs. But the types of expenses differ per firm or business registration.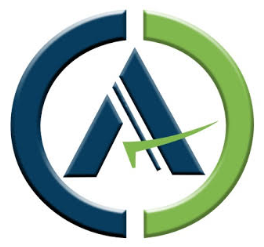 The CAONWEB Team comprises qualified chartered accountants and experienced investment experts who are passionate enough about finances to bring you the best advice and tips on everything related to your hard-earned money.