If you want to register a startup or do new company registration in India, you must first register it with the Ministry of Corporate Affairs in India (MCA). It is not necessary to go to the corporate office to register because it can be done from the comfort of one's own home. Take help of experts to do a company formation in india.
Before registering it's important to know that pvt limited Company Registration is the most popular one and OPC registration is a newly introduced company registration type. In this article, we will understand important pointers to company formation in India.
1. Create a business plan and organizational structure.
This is the first and most fundamental step incompany formation in india. Developing a business plan and company structure can aid in determining the company's future direction and how its operations will be managed in the coming years. As a result, a business plan must be written to examine the various requirements for registering and growing the newly formed company.

A business plan has a direct impact on the company's tax returns and legal structures.
For example, A OPC registration business owner, for example, only needs to file GST and income tax returns. A pvt limited Company Registration, on the other hand, must file GST Registration and income tax returns, as well as complete periodic audits, and comply with a slew of other requirements.
2. Get DSC Certificate
DSC certificate is mandetory whether you are doing pvt limited Company Registration, OPC registration, or any other type of company formation in india. You must first fill out an application for new company registration.
The DSC, also known as a Digital Signature Certificate, is a verifier that determines the trustworthiness of company software or documents. A physical signature is equivalent to a digital signature. Nonetheless, it serves as a security to prevent fraudulent documents by acting as a seal that checks a document's authenticity.
The Ministry of Corporate Affairs (MCA) has issued some guidelines for obtaining a DSC certificate, including document verification through multiple certifying authorities.
3. Apply for an AOA and an MOA.
An important step in company formation in india is to submit an application for an AOA and MOA. Articles of Association (AOA) and Memorandum of Association (MOA) are the legal frameworks that determine the legal power that a company can exercise, and they are commonly referred to as a company's constitution.
The Ministry of Corporate Affairs (MCA) has provided forms INC-33 and INC-34 for filing MOA and AOA, respectively. Furthermore, new company registration takes about 7-9 days on average.
Following that, the company promoters must adhere to a number of post-incorporation policies in new company registration order to obtain the Udyog Aadhar.

Which company registration is better -pvt limited Company Registration or OPC registration?
In OPC registration there is only one founder/owner of the company, an OPC will be the best option for company registration. By registering for OPC, the sole proprietor can become a part of the corporate framework and continue his work.
In pvt limited Company Registration a company is treated by the law as a separate legal entity from its core founders. A company will have company officers (Directors) and stakeholders once it is registered (shareholders). In a Private Limited Company, every individual is considered an employee.
For new company registration in India find CA near me, service providers. CaonWeb provides CA Services Online.
FAQ
Q- Can a company get registered within 15 days?
If you have all of your documents ready, you can complete the registration process possible in a short as 15 days.
Q- How much does it cost to form a company in India?
Registration costs Rs 7,000 if you form a private (LLP or LLC) company with a minimum authorized capital of Rs 1,00,000.
Q- In India, can two companies have the same name?
A company's name cannot be the same as that of another registered business. Companies House will deny any company formation or name change application that contains a company name that is the same as or too similar to an existing name.
Q- Which registration is the most appropriate for a startup?
There is various type of Business Registration for Startup like Private Limited Company, Public Limited Company, OPC, LLP, NGO/Trust, Nidhi Company, etc.
📢 Related Blog: HOW TO PROCESS COMPANY REGISTRATION IN INDIA
📢 Related Blog: HOW TO START A STARTUP IN INDIA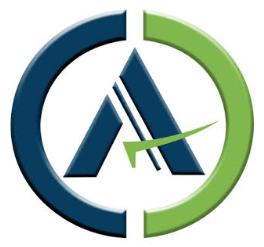 Chartered Accountant by profession, CA Sanket Agarwal has an experience of above11 years in Cross Border compliance , Import Export , International Taxation & is a passionate content creator.