Foreign investment in India is a major monetary source for economic development in India. Apart from being a major source of economic growth, foreign investment in India is a major source of non-debt financial resource for the economic development of India.
Foreign investment in India is made by foreign companies so that they can take advantage of relatively lower wages, special investment privileges such as tax exemptions, etc. For a country in which foreign investments are being made, it also means achieving technical know-how and generating employment.
Do you know that being a non-resident person or a foreigner you can easily incorporate your own new company in India? The process of online company registration in India and making foreign investment in India is quite simpler than you can imagine.
The first step for company incorporation is to hire FDI consultants preferably a Chartered Accountant or Company Secretary, who will make the whole process smooth and effective. You can easily find FDI Consultants through our online directory of CAONWEB.

The private limited company is governed by the Companies Act, 2013 in India. As per the Companies Act, 2013 the minimum number of directors requirement is 2 for private limited company incorporation. One of the directors must be an Indian resident. Therefore, a foreigner can also become the director of a private limited company.
The documents required to become a director for Non Resident or foreigner are:
Digital Signature Certificate (DSC)
Director Identification Number (DIN)
Passport

To apply for DIN, requirements are:
Photograph;
Proof of identity;
Proof of residence;
Verification of the applicant for applying for allotment of DIN in Form DIR-4; and
Specimen signature duly verified.
In the process of application of DIN, all documents including photographs must be certified by the Indian Embassy or a notary in the home country of the applicant or by the Managing Director or by the CEO or by the Company Secretary of the company registered in India, in which applicant is a director.
If a foreign director is having a valid multiple-entry Indian VISA or Person of Indian Origin card or Overseas Citizen of India card, then the attestation can also be done by Public Notary or Gazetted Officer in India or a practicing chartered accountant or company secretary or cost accountant. For any other queries relating to foreign investment in India, online company registration in India, you can take help FDI consultants through our online platform of CAONWEB.
POPULAR ARTICLES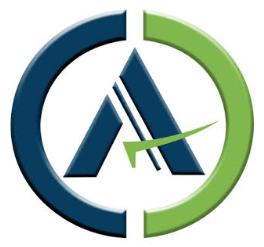 Chartered Accountant by profession, CA Sanket Agarwal has an experience of above11 years in Cross Border compliance , Import Export , International Taxation & is a passionate content creator.