You must be aware of the many possibilities available and the advantages they offer to make such judgments. What is the process for Company Registration In Delhi though? This article will go over all you need to know about Business Registration In Delhi and explain why entrepreneurs should do so.
The importance of selecting the appropriate business structures :
The best business structure must be chosen by the company's owner and directors. Due to the various compliances that each business structure has, making the wrong decision can have a substantial negative financial impact on both people's and the company's finances.
1. Audit: By officially establishing a firm, an accurate audit of the company's books and ledger can be performed. The business stakeholders must employ auditors and pay numerous accountants to make sure this is done in accordance with the law. Therefore, if you pick the incorrect business structure, these expenses could reduce your company's income.
2. Income Tax: Depending on the above-mentioned business structures, taxes on the income received by both business stakeholders and the firm are varied. A corporation must file both its income tax and tax return with the registrar of companies, but a lone proprietor just needs to file their personal income tax.
3. Business Expansion: Choosing the right business structure is crucial since some businesses kinds have regulations regarding business expansion. Some businesses can draw in more investment because they are more investor-friendly than others.
Business Registration In Delhi, Types :
The main types of business structures that entrepreneurs might include the following before New Company Registration In Delhi :
Registration with the MCA and the Registrar of Companies, Delhi, is necessary for a Private Limited Company Registration in Delhi.
Limited liability partnerships are a modernized version of partnership firms that must be registered with the LLP Registrar.
Similar to a private limited company, a One Person Company Registration in Delhi can be started with just one shareholder.
A basic company must be formed with the Delhi Registrar of Firms to form a Partnership Firm Registration in Delhi.
The simplest type of business organization, a sole proprietorship can be started with just one person and has no formal registration requirements.
Requirements for Company Registration In Delhi
At least two directors and stockholders. The shareholders and directors, however, may both be the same person.
One of the directors must have resided in India for at least 182 days in the previous year to qualify as an Indian resident.
Every company has to have a registered office location where they can conduct business.
For online filing authorization and application submission, the company's directors will require a director identity number and a digital signature certificate.
The necessary legal documents, including a shareholder's agreement, MoA, and AoA, must be drafted by the business owners.
Benefits of New Company Registration In Delhi
Limited Liability
Each shareholder or member has a specific amount of liability. It implies that shareholders of a firm are not required to liquidate their own assets to cover a loss, regardless of the circumstances. As a result, the stockholders' private, individual assets are not in danger.
Constant succession
Even in the event of a member's demise, insolvency, or bankruptcy, the Company continues to exist legally. This results in the company's continual succession. The company's existence continues indefinitely.
Distinct legal entity
The company and its members each have a unique legal personality because they are each juristic legal person.
Building a Brand
In comparison to a sole proprietorship, registering a company will build goodwill and brand recognition among the general public.
You can reduce your tax obligation
If you choose a one-person company structure, which will rely on the revenue your firm generates, you are more likely to pay less tax overall. Additionally, your business can take advantage of the right to several tax deductions for marketing, maintenance, and education.
Company Registration in Delhi NCR -Documents Required
Without valid identification and address verification, company registration in Delhi cannot be completed. The following is a list of the documents that the MCA will accept for the Online Company Registration In Delhi
procedure:
Proof of id and address:
a scanned copy of your passport or PAN card (foreign nationals & NRIs).
Voter ID, passport, or driver's license scan.
a scanned copy of the most recent phone, mobile, electric, or gas bill, bank statement, etc.
specimen signature from a scanned passport-sized photo (blank document with signature [directors only]).
Proof of Registered Office:
a scanned copy of the most recent phone, mobile, electric, or gas bill, bank statement, etc.
scanned copy of the English rental contract that was notarized.
scanned copy of the property owner's certificate of no objection.
English-language scan of a sale or property deed (in case of owned property).

New Company Registration In Delhi Process
Now let's quickly go over how to do Firm Registration In Delhi :
Step 1: Entrepreneurs must first and foremost make sure they match the prerequisite eligibility requirements to incorporate as a certain company organization. To get advice on what business structure to incorporate as it would be preferable to get in touch with a company incorporation specialist like Caonweb.
Step 2: Entrepreneurs can start acquiring essential legal papers if they are convinced they match the requirements.
Step 3: Then, through the MCA's online portal, the founding members and directors must apply for a digital signature certificate and a director identity number.
Step 4: The entrepreneurs must now submit an application to reserve a name for their business. Through an application form, they are permitted to offer up to six preferences. The MCA will conduct an online name search at https://www.mca.gov.in/mcafoportal/showCheckCompanyName.do before allocating a suitable name based on availability.
Step 5: Subsequently, the company's owners must hire a lawyer to create the company's legal paperwork, which includes the articles of association and memorandum of association.
Step 6: The entrepreneurs are now prepared to submit the INC-7, INC-22, and DIR-12 documents to the RoC to register their businesses.
Step 7: After submitting an application, the entrepreneurs must pay the requisite processing fee and stamp duty to the RoC. The regional RoC office in Delhi will next examine and confirm all the information before issuing the company with a certificate of incorporation if authorized.
The needed certificate will be issued by the Registrar of Companies after 5 to 6 days of document verification. Companies can apply for a company PAN card and TAN for tax purposes as soon as they acquire the incorporation certificate. The nature of the prospective business will determine whether any further registrations are necessary, although for the most part, firms must register for the GST.
Company Registration Authorities in Delhi
In Delhi, the complete company registration procedure is done online. The Central Registration Centre (CRC) will process the filled-out company registration form and the necessary paperwork after they are submitted by business owners via the MCA website.
A digitally signed Certificate of Incorporation is issued by the Registrar of Companies (ROC) of each state upon the conclusion of the registration requirements. The registration authority for companies and LLPs in Delhi is the Registrar of Companies, Delhi (Delhi ROC).
The Registrar of Companies in Delhi can be found at the following address: the email address is roc.delhi@mca.gov.in, and the address is Registrar Of Companies, 4th Floor, IFCI Tower, 61, Nehru Place, New Delhi, 110019.

Compliances after Company Registration in Delhi NCR
Organize the company's first board of directors meeting no later than 30 days after registration.
Select a first auditor. In addition, send Form 1 ADT information about him to the MCA.
After registering, you have 60 days to open a bank account.
To get a certificate of starting, we must deposit capital in the bank following the MCA form.
Within 60 days of a company's registration, issue shares.
Regular board meetings should be held, and minutes should be written up, managed, and saved.
An MSME-1 form must be submitted by the business.
Companies that have registered for ESI, PF, and GST must file the necessary monthly or quarterly reports. The required monthly TDS must also be deducted and stored by businesses that own TAN. three times a year.
Income Tax Returns: The Companies are required to submit Form ITR 6 for their annual income tax returns.
Annual return: The Companies are required to submit the MCA annual return on Forms AOC 4 and MGT 7 each year.
DIN KYC: Every year for the Company's proposed directors.
Advice on How to Pick Your Company Name :
It's important to pick the right name for your firm because it will serve as its brand identification moving forward. Although Private Limited Company Registration in Delhi name is simple, there are a few important considerations that the applicant must make.
The applicant must be informed that the proposed name cannot be identical to an existing Limited Liability Partnership, corporation, or trademark name.
The company name must be formatted according to the rules set forth by law. For instance, the name of a Private Limited Company should be "Xyz Pvt. Ltd." An OPC will similarly need to register a name like "Abc (OPC) Private Limited."
All generic names that might be connected to a location are forbidden.
The suggested name cannot contain offensive language or infringe on trademarks or logos.
A website Conweb can assist you in launching your business abroad. Mr. Sanket Agarwal (CA Expert) is assisting in the formation of your business through counseling and incubator programs, covering everything from incorporation, registration, and licensing to intellectual property protection.
Frequently Asked Question
Q: Can foreigners do Online Company Registration In Delhi?
You can form a company in Delhi if you're a foreigner. The sole prerequisites are that the board has at minimum one resident director and a registered office in India.
Q: How can one determine if a company is valid?
To determine whether or whether the company has been effectively registered, the user must go to the MCA portal. The user can then go to the portal and select the "MCA Services" tab, which has options to "View Company/LLP Master Data" in a drop-down list. The portal website will reveal the company's precise registration status on the screen after inputting the CIN number.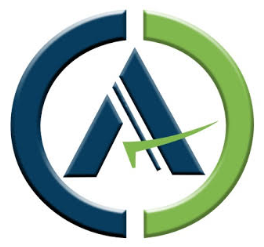 The CAONWEB Team comprises qualified chartered accountants and experienced investment experts who are passionate enough about finances to bring you the best advice and tips on everything related to your hard-earned money.