How a private limited company registration is suitable for Startups in India?
Startups require a different and unique business environment to function and India exactly possesses the same. Capital flexibility, no. of directors, fund raising for business and easy procedures to hold business meetings and carrying AGM's are some of the benefits being forwarded to a private limited company in India. Private limited company registration is the easiest way forward to get Startup India registration.
What is Private limited company registration in India?
Private limited company refers to that form of business entity which is being managed by a small group of persons. Most of the companies under Startup India registration opt out this form of business structure because of the flexibility it offers. An entity gets itself registered as a private limited company only through ministry of corporate affairs (MCA) viz. popularly known as MCA. Section 2(68) of the companies act specifically defines Private limited company as;
A company which is having a minimum paid up share capital as prescribed under the companies' act, 2013 (amended).
A company which restricts the right to transfer it shares under its articles
A company that limits the no. of members to 200 (except in an OPC)
Why private limited company registration is preferred by Startups in India?
One of the main deciding factors for Startups to get company registration in India is stability and growth opportunities being offered by the subsequent business structure. Apart from all these factors one of the unique thing is separate legal existence from its members.
Some of the characteristics of private limited company are:
Members: A minimum of 2 and maximum 200 members are required to form a private limited company as per companies act, 2013.
Liability: In private limited company, the liability of each member/partner is limited i.e. the personal assets of the shareholders are not at risk.
Succession: Perpetual succession means that even in the case of death, insolvency or bankruptcy, the company keeps on functioning in the eyes of law.
Directors: A minimum of 2 directors are required to start the operations of a private limited company.
Capital: A minimum of Rs. 1 lakh is required to start a private limited company or any amount which is defined in the act from time to time.
Suffix: It is mandatory for every private limited enterprise to add suffix 'private limited company' Or Pvt. ltd. Co.'
What is the easiest way to register a private limited company in India?
Follow the steps to get private limited company registration in India in the easiest and simplest way possible.
Choose a name for the Startup: Finalizing a name for your company which resembles the nature of your work, easy to remember & different from your competitors in the market. You will have to submit a list of names with the registrar in the priority sequence and the first available name will be allotted to you.
Type of business structure: In our case, we need to get our Startup India registration in the private limited company. Private limited company registration forms a different set of business character as compared to other forms of business in terms of ownership rights, risk & reward and the liability of partners.
Apply for Digital signature certificate (DSC): Getting digital signature certificate of your private limited company is mandatory for Startup India registration as it is the most authenticated way of document verification.
Apply for Directors identification number (DIN): Directors identification number is required for each and every existing or potential director who is going to be a part of the company in near future. DIN establishes unique identity of directors as per companies act, 2013.
Memorandum of association/Articles of association: MOA/AOA defines the rules & regulations and is also known as the constitution of the company. All the broad decision, vision & mission statements draw its powers from AOA & MOA.
Collect Incorporation certificate: After successful Submission of all the documents with the authorities within the stipulated time period a pre-screening of the documents is being done before releasing company incorporation certificate.
POPULAR ARTICLES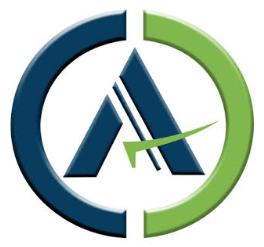 Chartered Accountant by profession, CA Sanket Agarwal has an experience of above11 years in Cross Border compliance , Import Export , International Taxation & is a passionate content creator.