Food safety & standards authority of India (FSSAI) is the apex institution which prepares the final guidelines regarding the manufacturing and further packaging of food articles.
FSSAI also ensure that a Standard operating procedure (SOP) are duly complied & followed in manufacturing, storage, import/export & sale of food items in India.
FUNCTIONS OF FSSAI
Some of the essential functions which are the prime responsibility of FSSAI are:
Framing of rules/regulations/standards/guidelines.
Information about food security and issues of concern.
Framing the mechanism and guidelines of certification.
Enforcing of various standards as notified under the act by FSSAI.
Offering training programmes for all the new entrants in the business.
Encourage general awareness about food security and safety in the general public.
Provide scientific/technical advice to centre or state in food policy related matters.
Procedure and guidelines for authorised laboratories & notifying the list of authorised laboratories.
Collect and collate sample data for food consumption, contamination of biological risk, contaminants in food risk.
Representation of India at the international level and contributing to the development of international technical standards.
FSSAI REGISTRATION DOCUMENTS
FSSAI requires a certain set of documents which needs to be submitted with the food safety & standards authorities. Please find the list of documents for FSSAI registration:
(A) New registration
Form B duly signed by the partner.
Layout plan of processing unit.
Details of all directors.
Details of equipment/machinery.
Identity proof of proprietor.
Food category to be manufactured.
Proof of possession of premise.
Partnership deed/AOA/MOA.
Copy of certificate.
Food safety management plan.
NOC from municipal authority or local body and state pollution control board.
Waste disposal plan.
(B) Renewal
Change in information provided during grant of previous license.
Technical person in-charge of the operations.
Food safety management plan system.
Medical certificates of workers.
BUSINESSES THAT REQUIRE FSSAI REGISTRATION
Hotels
Food joints
Dairy processing
Food transporters
Food seller & resellers
Food importers & exporters
Packaged food manufacturers
These are some of the businesses which mandatorily require filing FSSAI registration application before starting their business operations. Contact FSSAI registration consultant to know, what the requirements are which puts your business in the list of FSSAI registration.
FSSAI REGISTRATION PROCEDURE
FSSAI Registration is meant for all the food manufactures irrespective of their size that includes small retailer, temporary stall holder or any cottage industry having an annual turnover of INR 12 lakh or above. Every business operator having the above mentioned annual turnover is required to obtain food license from FSSAI.
FSSAI launched Food licensing & registration system (FLRS) in 2017 which made the complete process of registration in an online mode which facilitated the new entrants to track their application online. 36 State/UT's have been issuing Food registration certificate online.
The following steps are needed to be fulfilled for the food registration process under Food safety and standards act (FSS Act), 2006 with the FSSAI. File form-A application with the prescribed fees >>> Inspection by the FSSAI registration authorities >>> Application process of food license >>> Self-declaration form-B >>> Commencement of food business after FSSAI license is issued >>> Renewal of FSSAI license.
POPULAR ARTICLES
Related Blog: Essentials to Get FSSAI License in India for Restaurant
Related Blog: How to Renew your Food License?
Related Blog: Fssai License for Home Supplying Tiffin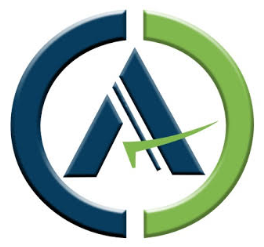 The CAONWEB Team comprises qualified chartered accountants and experienced investment experts who are passionate enough about finances to bring you the best advice and tips on everything related to your hard-earned money.